Consumer Cellular Now Offering "Unlimited" Data Plan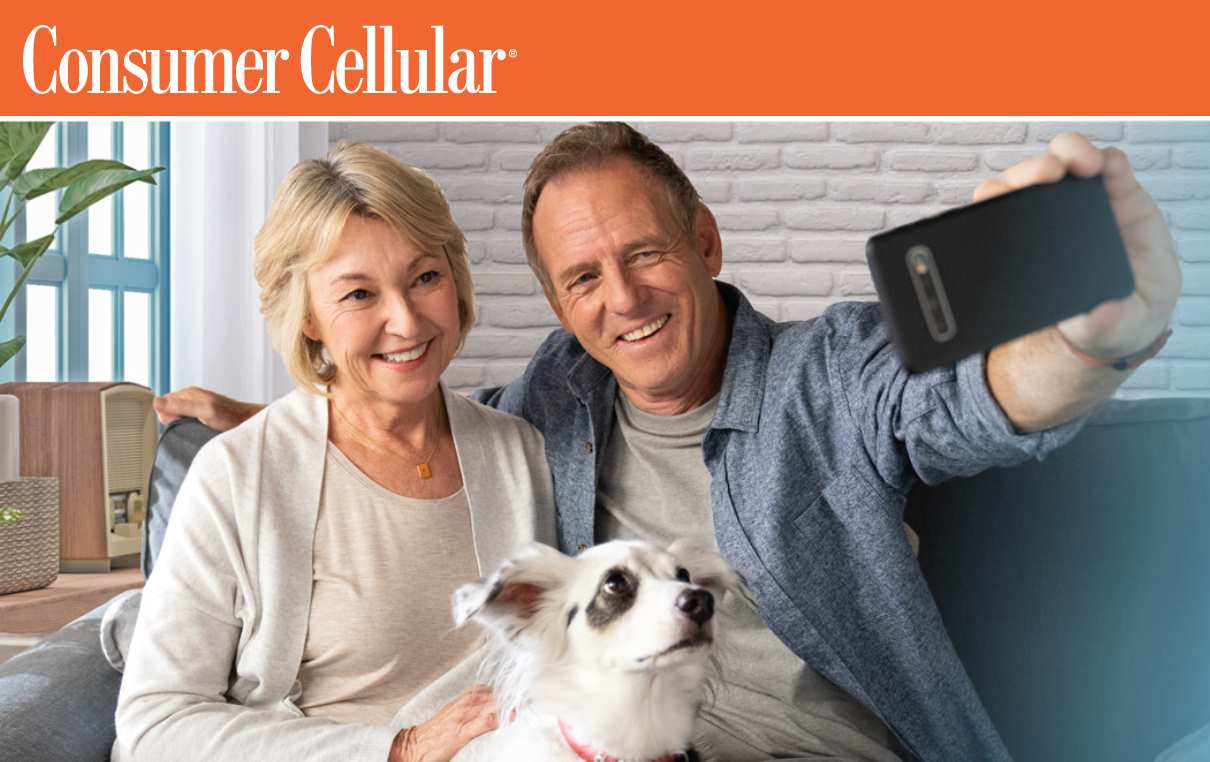 Consumer Cellular published a blog post today announcing the availability of a new unlimited data plan. But when they say unlimited data, is it really unlimited?
Consumer Cellular's New Unlimited Data Plan Offer Details
Many would argue that marketing a plan as offering "unlimited data" should only be reserved for plans that include unlimited high-speed data, not a plan that offers unlimited slow 2G data after the plans high-speed allotment gets used up. Wireless providers often like to use the term "unlimited data" rather loosely to include those plans that offer unlimited data at 2G data speeds. Unfortunately, Consumer Cellular seems to be following the same practice with the launch of its new unlimited data plan.
According to the Consumer Cellular blog post, the brand's subscribers have been asking for an unlimited data plan offering. Consumer Cellular claims to have delivered for its customers. However, upon closer inspection of their new offering, only 35GB of data is offered at high-speeds. The plan's fine print specifically states:
"On unlimited data plans, access to high speed data may be reduced after 35GB of use, and you may experience slower speeds for the remainder of your billing cycle."

Be informed of the latest deals, plans and promotions from AT&T and every one of its MVNO's when you subscribe to the AT&T weekly newsletter. No spam and you can unsubscribe at any time!
So to me, that's not a true unlimited data plan. It only comes with 35GB at high-speeds. Consumer Cellular is charging $60/month for a single line on the plan. Taxes and fees cost extra. Subscribers can add additional lines to the plan for $15 per line. Talk, text, and data are shared between lines. Each line does not get its own separate allotment of 35GB of data. Previously, Consumer Cellular was offering 25GB of high-speed data at this price point, and the data was hard-capped. Once a subscriber consumed all 25GB, their data was shut off, there was no unlimited data available at 2G data speeds.
In addition to the plan update, Consumer Cellular has also updated its phone plan comparison webpage. The page has been updated to better highlight the cost savings subscribers can obtain when they have 2 lines. You can see a screenshot of what the new page looks like below.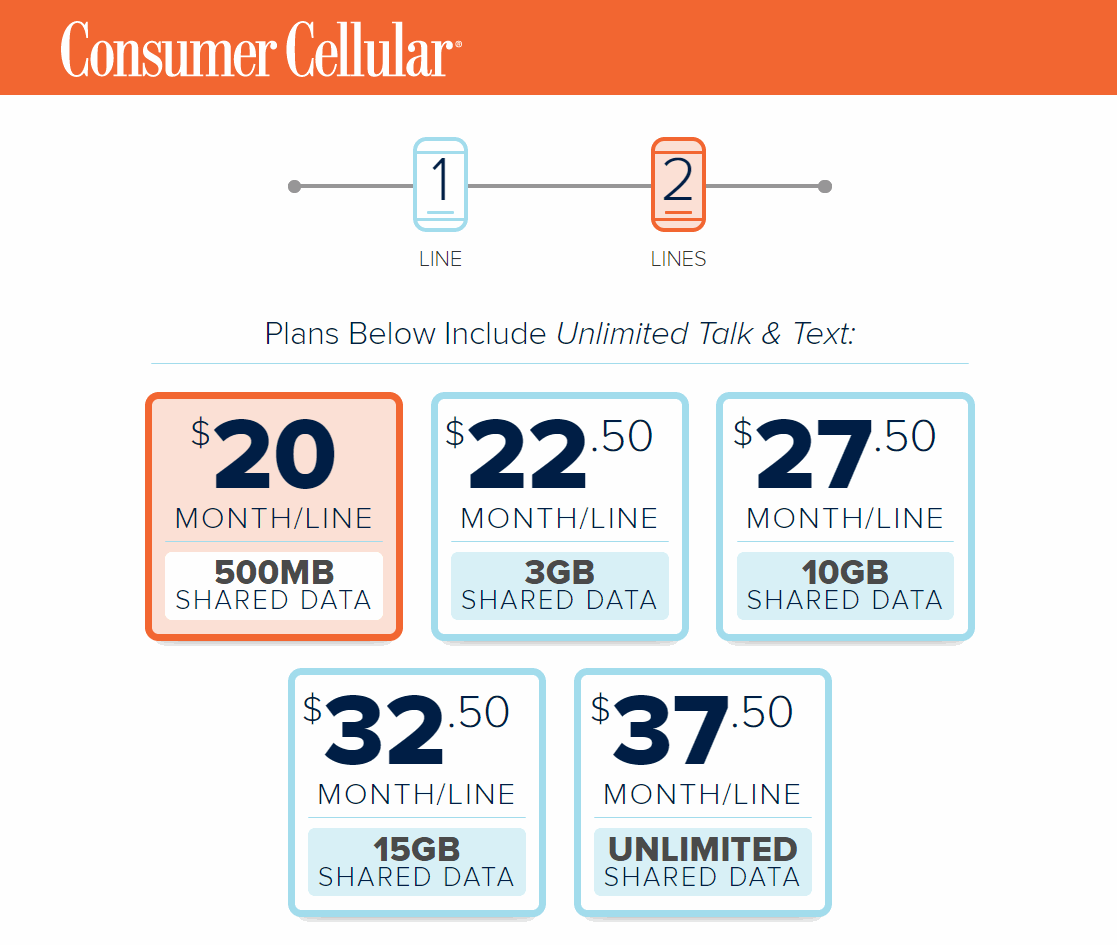 One other minor change is that Consumer Cellular has removed two of its cheapest plans that likely had very little subscribers. A $15 plan with 250 minutes and nothing else has been eliminated. A $20 plan with unlimited talk and nothing else has also been retired. Update 05/07/2020: Consumer Cellular's $15 and $20 plans are actually still available but are now buried on their website requiring multiple clicks to find. So they may not be poised to last. Thanks Rex for pointing the error out.
More About Consumer Cellular
Consumer Cellular is a provider that uses AT&T and T-Mobile towers to provide service to its subscribers. The company has been growing its subscriber base rapidly. In February of 2020, the brand reported that it tallied 3.75 million subscribers, up from a count of 3.5 million in August of 2019.
Consumer Cellular is carried in-store at Target, which is probably responsible for a lot of its success. The brand also spends heavily advertising on national TV pointing out to viewers that they can shop for Consumer Cellular at their local Target store.
---
---