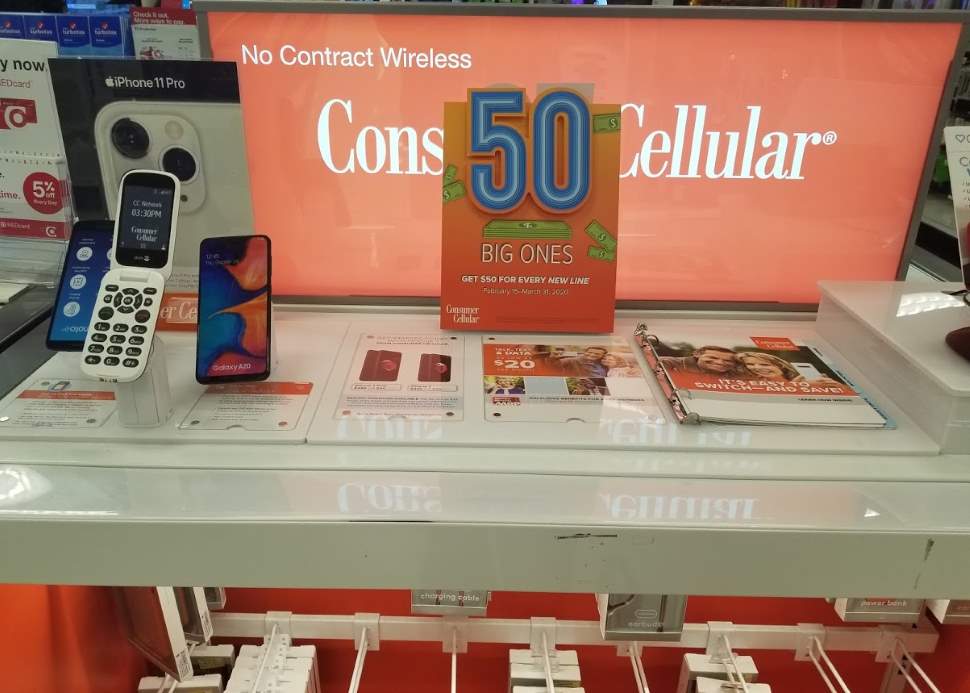 ---
Last August, Consumer Cellular announced that it had amassed 3.5 million subscribers.  And based on previous subscriber count announcements it was deduced that the MVNO was growing at a rate of 50,000 subscribers a month.
According to a February report cited by Wave7 Research, the subscriber count is now up to 3.75 million.  That translates to a current growth rate of nearly 42,000 new subscribers a month.  Now the growth rate has slowed a bit since the last report and that may be due to a seasonal slow down.  But it also may be largely influenced by Consumer Cellular's exit from Best Buy last fall.
Since that exit from Best Buy, Consumer Cellular has improved its wireless plans, and offered a couple of different promos including a brand new offer of a $50 account credit for new lines of activation.  The company has also maintained a strong presence at Target and has spent a lot of money on commercial advertising.  All four factors should help Consumer Cellular to continue to grow moving forward.
Consumer Cellular's $50 Account Credit Promo Details

Consumer Cellular is offering $50 account credits to all new lines of activation.  That means that new customers and current customers who add a line to their account are eligible for the credit.  If a current customer activates multiple lines, they'll receive a credit for each line activated.  The credits will be paid out in monthly installments of $10/month over the course of 5 months.
In order to get the credits, customers must activate a new line of service by March 31, 2020.
This offer is available online at ConsumerCellular.com and available in-stores through Target.
Consumer Cellular says that this is their biggest account credit offering ever.  All Consumer Cellular plans qualify for the account credits.
Available Consumer Cellular Phone Plans
Consumer Cellular customers pay $15/month for 250 minutes or $20/month for unlimited minutes.  They have the option to add data to their plans at the following rates:
| | |
| --- | --- |
| Price | Data Allotments |
| $5 | 500MB |
| $10 | 3GB |
| $20 | 10GB |
| $30 | 15GB |
| $40 | 25GB |
All data containing plans contain unlimited text messaging.  Voice only plans do not contain text messaging.  Additional lines can be added to an account for $15/month.  Each line shares and draws their minutes and data allotments from line 1.  Taxes and fees cost extra.
Consumer Cellular Continues To Maintain Strong Presence At Target
Consumer Cellular has had a strong relationship with Target for many years.  That relationship strengthened further last March when the brand took over the retail space that was vacated by Sprint when Sprint exited Target stores.
Wave7 Research reports that relationship continues to be strong.  In February of 2020, a Kansas area Target representative confirmed to Wave7 Research that Consumer Cellular comprises a majority of activations at his store.  The only exception possibly being during the holiday shopping season.
Target plans to open more than 40 new stores over the course of 2020.  And that should bode quite well for Consumer Cellular's continued growth.
---
---