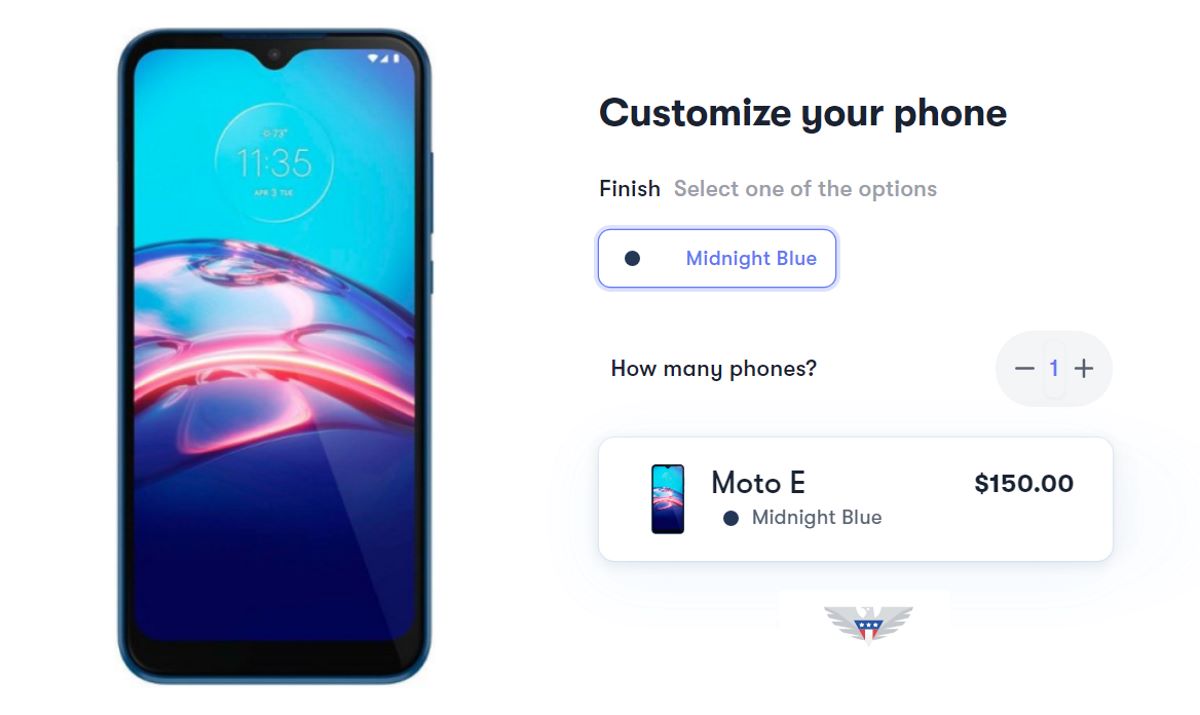 ---
Earlier today, US Mobile teased on social media that it may offer an Amazon Prime Day Promo. The MVNO put up a poll on Twitter asking its followers if they should offer one.
Should US Mobile do an Amazon Prime Day Promo? 🤔

Don't Miss Out On More Deals Like This!

Get the next deal delivered to your inbox as soon as it's announced!

— US Mobile (@USMobile) June 17, 2021

US Mobile Prime Day Deal Details
BestMVNO has learned that the wireless provider is in fact going to offer a Prime Day promo. Customers who buy a US Mobile SIM kit from Amazon on Prime Day will get up to $250 back.
Update: US Mobile has sold out of its Prime Day offer and has a new offer available on their website.
If you missed the Prime Day deal, we just set up another promo through our site. For a limited time, Starter Kits purchased through the US Mobile shop now through June 22 11:59pm PT will get their 1st month free. Redeem new deal here. https://t.co/1gKJpwaTKA

— US Mobile (@USMobile) June 21, 2021
Customers who purchase their starter kit on either June 21 or June 22, 2021, will receive a promo code that gets them 50% off or up to $20.83/month off their service plan each month for up to 12-months. In order to continue to get the monthly service credits, customers must keep their lines and accounts active and must not have any gaps in service. Subscribers who fail to do so, will forfeit their remaining credits.
This offer is good for all of US Mobile plans including their custom plans, recently released shared data plans, and unlimited plans.
A basic custom plan from US Mobile will cost you $5.50/month for a plan with 75 minutes, and 50 text messages with no data. Preconfigured plans start at $10/month with taxes and fees costing extra including a $2 service fee, for a plan with unlimited talk and text. Data is fairly cheap. A plan with 1GB of data is just $12/month plus taxes and fees, while $15 plus taxes and fees gets you 5GB.
US Mobile's truly unlimited high-speed data plans start at $45/line when used on their Super LTE network. When used on their GSM LTE network, the plan includes 50GB of high-speed data. Taxes and fees are included in the price.
The offer is valid for US Mobile's Super LTE and GSM plans. US Mobile uses Super LTE to denote plans that use the Verizon network. Their GSM LTE plans use the T-Mobile network for coverage.
US Mobile Website Exclusive Deal
US Mobile will also run a deal on its website from Monday, June 21, to Saturday, June 26th. Customers who purchase a Motorola Moto E from the company will receive service credits of up to $100. Service credits will be issued in monthly increments of $10 for 10 months. US Mobile currently sells the Moto E for $150. It will be at that same price when the promotion starts. So customers interested in the phone will essentially get it for $50 through the monthly credit offer.
As with all promos, it's possible they'll only be available in limited quantities. So if either of these deals are something you are interested in, be sure to mark your calendars.
---
---