US Mobile Launches Shared Data Plans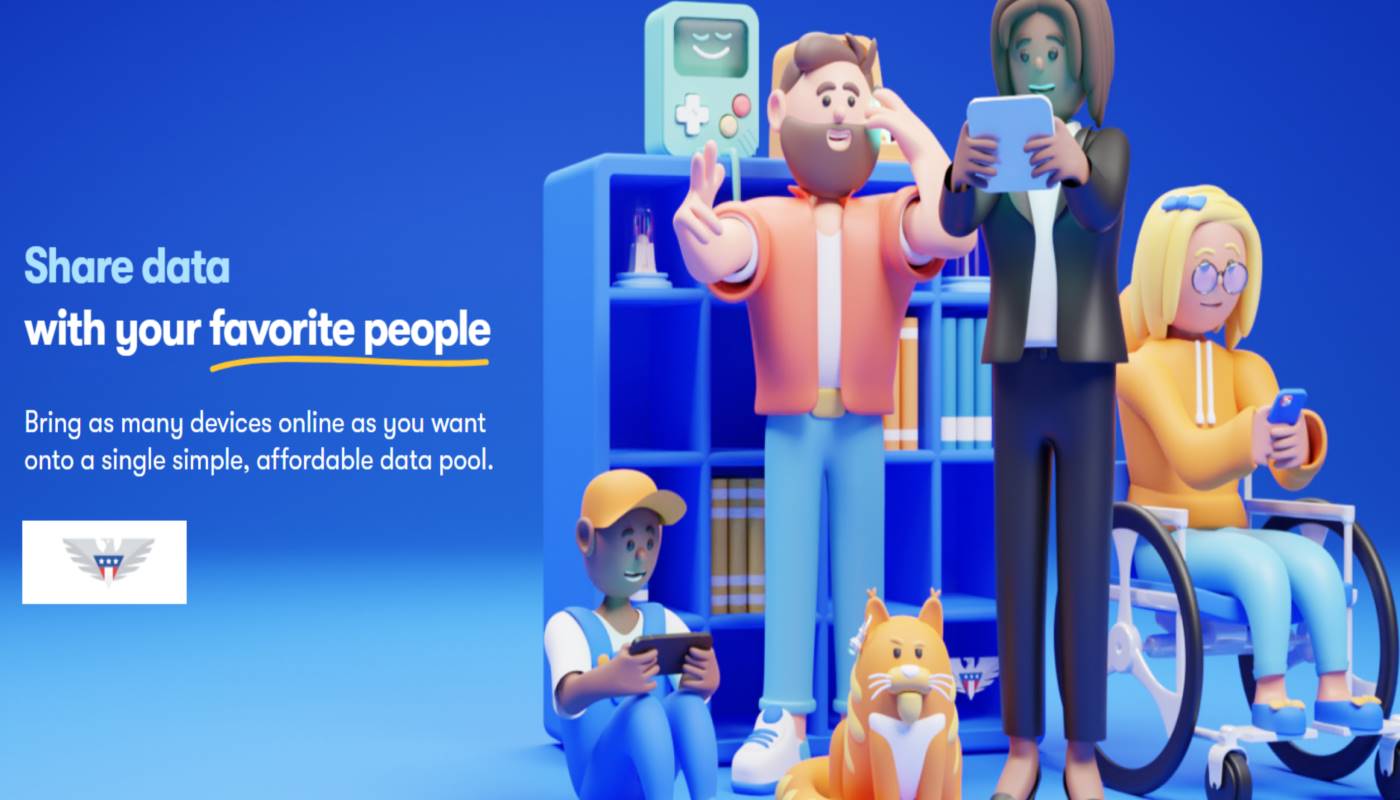 US Mobile has launched shared or "pooled" data plans. The company has been planning them for quite some time. In early March of 2021, US Mobile's CEO Ahmed Khattak disclosed in a podcast their pending launch.
How US Mobile's Pooled Data Plans Work
The new pooled plans work like this. Customers simply select the number of lines they need, then add a shareable allotment of data for the group to draw from. Each line comes with unlimited talk and text. It costs $9 per line added to the group and $2 per GB of data. So if you've got a "Full House" like "The Tanners" with 5 lines and need 9GB of data to share it will cost you $63/month to do so. If you're a futuristic family like "The Jetsons" and need 10-lines with 18GB of pooled data you'll pay $126/month. Mobile hotspot usage is allowed with the plans. Taxes and fees are said to cost "a little extra." All lines are managed on one bill. Autopay billing is required to use a shared data plan.
At the moment, it seems the pooled plans are only available for purchase on the desktop. US Mobile notes on its website "Creating a Pooled Plan is now available on desktop! Mobile version coming soon."
The new pooled plans are available for use on US Mobile's Super LTE network. The Super LTE network uses Verizon's network for coverage. Subscribers on the network get 4G LTE and 5G network access. US Mobile claims its subscribers get the highest priority coverage when on 5G.
Connect As Many Devices As You Want, Not Just Phones
Customers can connect as many devices as they'd like to a pool and can even create multiple pools. According to US Mobile's FAQs, even devices other than phones can be connected to a pool as long as they are compatible with the Super LTE network. If the pool's data allotment runs out during a billing cycle, subscribers can always top-up at the same $2 per GB rate. Data top-ups do not rollover to the next billing cycle.
Current customers already on the Super LTE network can move over to a pooled plan at any time. However, by doing so, they will immediately lose access to their old plan and the billing cycle for that line will be updated to match the pooled plans billing cycle.
US Mobile subscribers can now have many different kinds of lines managed under one account. They can have pooled plans mixed with individual unlimited plans or even custom build plans. Lines can also easily be switched between the different service types.
US Mobile's plans come with a risk-free trial. Customers unhappy with their service can get a full refund within 14-days or before 1000 talk, text, or MBs is used, whichever comes first.
---
---