Add A Line To Your Ting Account And Get 2 GB Of Free Data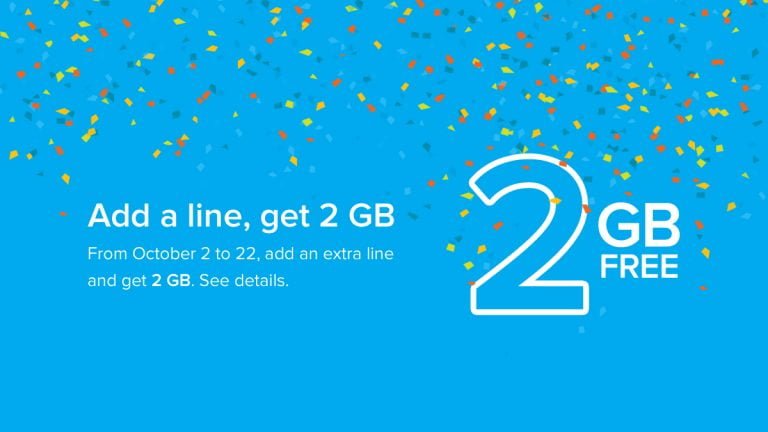 Starting today and lasting until October 22nd, Ting is giving away 2 GB of high speed data free to anyone that adds a line of service to their Ting account.
The promotion is structured such that the free data allotment will be spread out over 2 months.  Customers will receive 1 GB of free data in November and the other 1 GB in December.
Those that added a line in the past 3 months are ineligible for the promotion, however, Ting is giving away 1 GB of free data in November and December to 50 winners that fall into this group.
All other customers have a chance at winning 2 GB of free data between October 2-22nd by answering Ting's free data questions on the company's facebook page.  Those with the best answers will be chosen as winners.
In addition to the data promotion, Ting seems to have partnered with Tinitell, to market Tinitell's  all-in-one GPS tracker, watch and phone for children. Those who purchase the device from Tinitell which is priced at $126, will receive an estimated 3 months of free service for the watch on Ting.  The free service is valued at $27.
More About Ting
Ting operates as both a Sprint MVNO and a T-Mobile MVNO.
Their plans and pricing model are setup a bit differently than most other MVNO's.  With Ting, subscribers build their own personalized cell phone plan by choosing from allotments of talk, text and data that are all independent of one another.  So for instance a customer could have a text only, data only, or talk only plan if they so choose.  Prices start at $9/ month for a plan with 100 minutes.
Those that want to add a line to their Ting account to take advantage of this promotion can do so for an additional $6/month.  Multi-line customers share their talk, text and data allotments among all their devices as opposed to each person having their own individualized cell phone plan.  Using the example above, a 2 line account would pay $15/month for 100 shared minutes.
While Ting's cell phone plans may not be the cheapest around compared to fellow build your own plan providers such as Tello, US Mobile and Twigby, they are renowned for offering a great customer support experience.
---
---