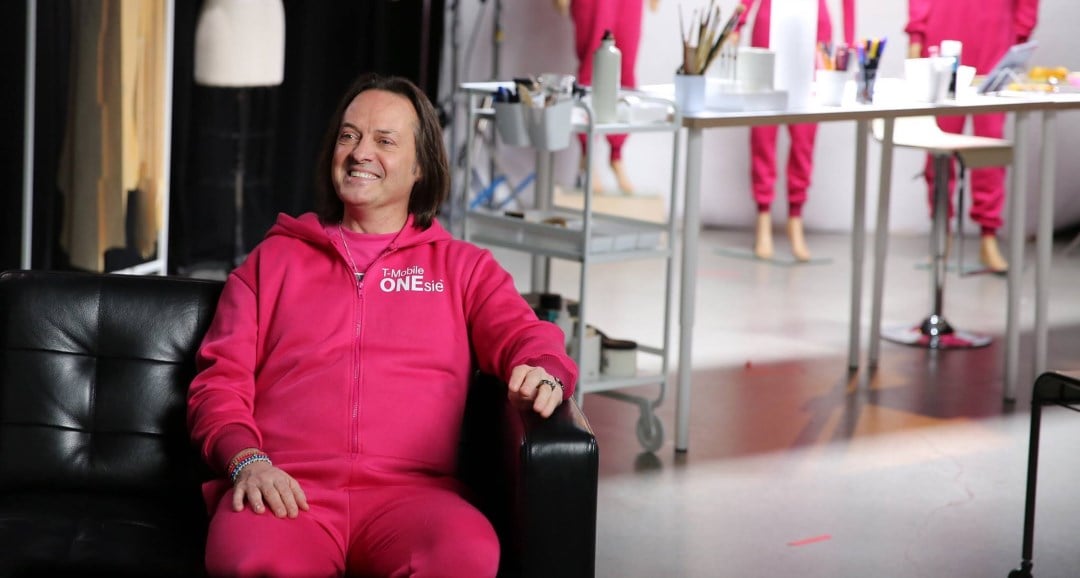 ---
T-Mobile announced today what it is calling the #GetOutoftheRed promotion.  Those of you that have one of several phones on an installment plan from Verizon, will get it paid off by T-Mobile if you switch to their network.  The promotion will officially start on May 31st and the following devices are eligible for payoff:
iPhone SE, 6s, 6s Plus, 7, 7 Plus
Google Pixel, Pixel XL
Some of you may be thinking that you are going to pick up one of the eligible phones from Verizon right now for what would seem like an instant discount on the device.  However, as with most promotions there's usually a little bit of red tape involved, or in this case, some magenta tape.
In order to qualify for the promotion, you need to already be a Verizon customer AND you need to have used your eligible device with Verizon for a minimum of 60 days.  That's not all, you will also be required to buy insurance on the device you are porting over.  This will cost you $15/month and will allow T-Mobile to recoup at least some of the costs that it will incur for paying off your device.  T-Mobile says that you will not be required to keep your phone on their network for any specified amount of time to retain the promotion.  They also have not announced any requirements as to how long you'll have to pay for the insurance stating only that it ca be removed any time after the deal is completed.
Switching From AT&T Or Sprint
In addition to the switch from Verizon promotion, T-Mobile is also offering a switcher promotion for those coming from either Sprint or AT&T.  Starting on May 31st, T-Mobile will pay off your phone or early termination fee (ETF) if you make the switch from either of those two carriers AND purchase a new phone from T-Mobile on an installment plan.  T-Mobile will let you keep your old phone to do as you please with so you could sell it yourself to recoup some of the money you'll be paying for your new device.
New Family Plan Promotion
Starting tomorrow, T-Mobile is launching a new family plan promotion.  Those who have at least two lines on a T-Mobile ONE plan can add two more lines of service for the price of one.  T-Mobile says this will save families up to $240 a year and the savings will come in the form of a bill credit.
T-Mobile was not clear exactly on pricing when they announced this promotion, but by today's prices, it looks like you will be able to get 4 lines of service for $140 instead of $160. That's how families will be able to save $240/year ($20/month * 12 months).  In total, this works out to an average cost of $35 per line with taxes and fees included.
More Data Before Prioritization
The last bit of news that T-Mobile had to announce today, is that they have upped the amount of data they they are including with T-Mobile ONE, T-Mobile's unlimited 4G LTE data plan.  Previously the plan included 30 GB of 4G LTE data before data prioritization got applied, the new limit is now 32 GB.
To take advantage of any of these new offers from T-Mobile, head on over to the T-Mobile website or give them a call at +1(855)-408-7784.
---
---