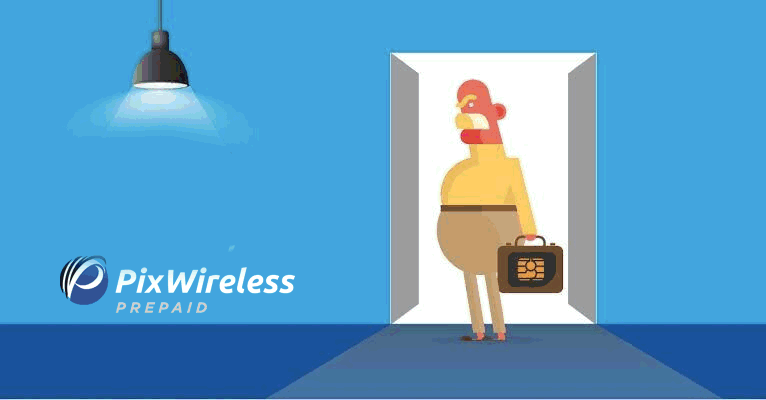 ---
Pix Wireless is shutting down its Silver network plans on September 20, 2020. According to a HowardForums post, the provider sent a notification email out to subscribers using the network last week. The notification is displayed below.
"Dear Pix Wireless User,

Unfortunately due to circumstances outside of our control we regret to inform you that on 9/20/20 Pix Silver service will be shutting down completely. You will need to port your telephone number out or find an alternative provider prior to this date. If you wish to retain your telephone number you will need to port it out by 9/20/20 or it will be lost. Please reach out to us if you have any questions. It has been our pleasure serving your wireless needs.

Best Wishes,
Pix Wireless Team
1-888-254-2167"
Pix's Silver plans utilized Verizon's network to provide cellular service. If you haven't already ported out from the network, you should do that right now or you'll lose your phone number forever.
If you need a new low-cost Verizon based provider, there are many other options out there that you can choose from. One provider is US Mobile. US Mobile is offering those customers impacted by the shutdown 50% off their first month of wireless service. You can check out the offer here. Customers will need to signup for a US Mobile Super LTE network plan with the use of the promo code PIX at signup. US Mobile recently updated their phone plans with some good lost cost options. There's a new plan for $15/month plus tax and fees that gives customers unlimited talk and text with 2.5GB of hard capped data. Through the promotional offer, the plan would be $7.50 for the first month.
Pix Wireless was really only offering one competitively priced plan on the Verizon Network and that was a $20 plan that included unlimited everything with the first 2GB of data each month available at high-speeds before throttling to 2G data speeds. Another possible alternative is a plan from NET10 Wireless. NET10 not long ago updated its $20 phone plan from 1GB to 2GB making it a nearly identical replacement for Pix Wireless's $20 plan. It differs from the Pix plan in that it includes a $10 international calling credit. The plan is available for purchase here.
One other alternative could be Red Pocket Mobile. Red Pocket Mobile's $20 monthly plan actually includes unlimited everything with the first 3GB of data available at high-speeds each month before throttling to 2G data speeds.
Could Pix Wireless Be Shutting Down Altogether?
Pix Wireless Yellow Network is also no longer accepting new activations. When trying to access the plans, the website displays a notification that reads "Coming soon! Pix Yellow activations are currently under Maintenance at this time, please try again later." The Yellow network plans are based on the Sprint Network. Pix also has a placeholder for Indigo plans, which are T-Mobile based plans. The same message is displayed when trying to access those plans as is displayed for the Yellow plans. I don't believe the Indigo plans were ever really available for purchase and have been sitting idle as "coming soon" on the Pix website for at least a year. The company's Emerald or AT&T based plans are still available for purchase, but I am left wondering for how long. I reached out to a Pix Wireless representative several days ago to discuss all these changes and the future of Pix but a response was never received.
---
---