In this guide, I will explain everything you need to know about EasyGo before you subscribe. I want you to learn the ins and outs of EasyGo so that you can make an informed decision on if this is the best place for you to spend your hard earned cash.
---
EasyGo At A Glance
Logo: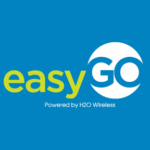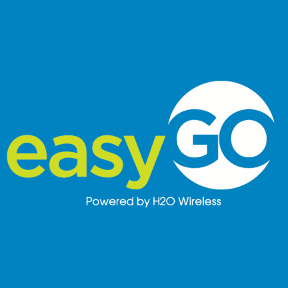 Year Founded:
2015
Networks Used:
AT&T
LTE Bands Used:
2
4
5
12
14
17
29
30
66
5G Bands Used:
n5 (850MHz)
n77 (3.7GHz)
n260 (39GHz)
Support For BYOD:
Yes
Sells Phones:
Yes
All Taxes And Fees Included In Price?
No
Online Payment Options:
Credit Cards, Debit Cards, Refill Cards
---
A Summary Of EasyGo Phone Plans
Last Updated: Mar 28, 2022
No Credit Check Single Line Monthly Prepaid Plans
200 MB
Unlimited Minutes
Unlimited Texts
2 GB
Unlimited Minutes
Unlimited Texts
---
---
advertisement
---
Things To Know About EasyGo Before You Subscribe
EasyGO was founded in 2015.  It is a wireless brand that is run by H2O Wireless and originally owned by Locus Telecommunications. In January of 2019, Locus Telecommunications and its brands were purchased by Telrite, the parent company of Pure Talk.
In December of 2021, H2O Wireless retired the EasyGO Wireless brand and folded it into H2O Wireless. This webpage is maintained for legacy purposes. EasyGO plans are no longer available for purchase.
EasyGO operated using AT&T's network.
The brand was started with the purpose of offering low cost cell phone plans to serve those that need international calling and texting but only with finite amounts of data.
---
Supported Phones And BYOD Devices
EasyGO supports bring your own device, and that is the preferred way to join the network.  The company currently only offers 1 low end phone available for purchase.  Those that are bringing their own device to the network must have an AT&T compatible phone or an unlocked device. Universally unlocked phones from manufacturer's such as Motorola and Samsung are compatible.
---
Where To Buy Service Plans And SIM Cards
EasyGO Wireless phone plans and SIM cards can only be purchased online through the EasyGO website, through your local dealer, and often at a discount through Amazon.
---
EasyGo Customer Service
Customer support is available over the phone and by way of chat.  Chat hours are as follows:
Monday thru Saturday 9am to 10 PM EST.
Reaching a representative can sometimes be a challenging experience as noted by BestMVNO.com's review of H2O Wireless.
---
How To Port Out Of EasyGo
You must contact EasyGO and answer a series of questions to verify your identity. After which, EasyGO will send you a text message containing your account number. You then need to verify the account number with EasyGO and then they will send you your PIN. You can request your account number and PIN over the phone at 1-800-643-4926 or through online chat.
---