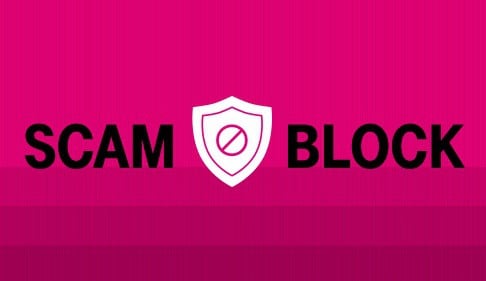 ---
A few months ago T-Mobile announced that it would provide its customers with the ability to screen phone calls for scammers and spammers.  Today the company announced that its prepaid brand MetroPCS will also get those features starting tomorrow, July 25, 2017.
T-Mobile has labeled the feature set as Scam ID and Scam Block.  With Scam ID subscribers are automatically alerted when the incoming call is likely to be a scammer while with Scam Block, scam phone calls automatically get blocked from ever reaching the subscribers phone.  Scam ID is automatically enabled for all T-Mobile and MetroPCS lines while Scam Block must be enabled by each customer.
T-Mobile says that since launching the service for its subscribers last March, over 243 million phone calls have been blocked or flagged as spam for its customers.  According to one study, when a scam is actually pulled off, it costs the average victim $274.  Scammers are said to have a success rate of about 0.2% or about 2 calls per 1,000 attempts.  T-Mobile estimates that this technology has already saved its customers $130 million in losses, and now its MetroPCS customers will get the same protection.
"Scam ID and Scam Block are perfect examples of what the T-Mobile and MetroPCS are all about—we give you more without asking more from you. These advanced protection technologies put our customers in control, and even better, they are totally free! It's a good day to be a MetroPCS customer—and a bad day to be a scammer!" -Mike Sievert, Chief Operating Officer for T-Mobile
The Scam Block and Scam ID technologies are actually built right into the T-Mobile network which allows the carrier to easily enable each feature for each subscriber regardless of what device they are using.
With Scam ID callers will be alerted to possibility that the incoming call may be spam and they will then have the option to either accept or reject the call.  With Scam Block the calls are terminated before they ever reach your phone.
Scam Block can be enabled by dialing #662# and disabled by dialing #632#.  If you are not sure if you have it enabled or not, you can check by dialing #787#.
Since rolling out the technology T-Mobile has learned a lot about scam artists and their dialing habits.  Scam artist habits include the following:
Most calls are made between 8 am EST and 5 pm PST Monday through Friday.  Half as many calls are made during the weekend, suggesting that these con artists maintain a mostly standard American work week
Afternoons are the peak scam hours as over 500,000 calls per hour are placed
Most scam phone calls come from one time use numbers.  T-Mobile has identified nearly 500,000 unique scam numbers with only 24,000 of them making repeat calls
Spam/Scam blocking is a great feature to have.  Hopefully T-Mobile enables the technology for its MVNO partners as well.  Those of us who have Google Voice accounts have long had such a feature, although even with spam protection enabled on my GV line, spam calls still make it through on occasion.  I wonder what T-Mobile's success rate is on blocking and screening such calls?  Perhaps those of you who are T-Mobile customers can shed some light on this in the comment section below.
---
---