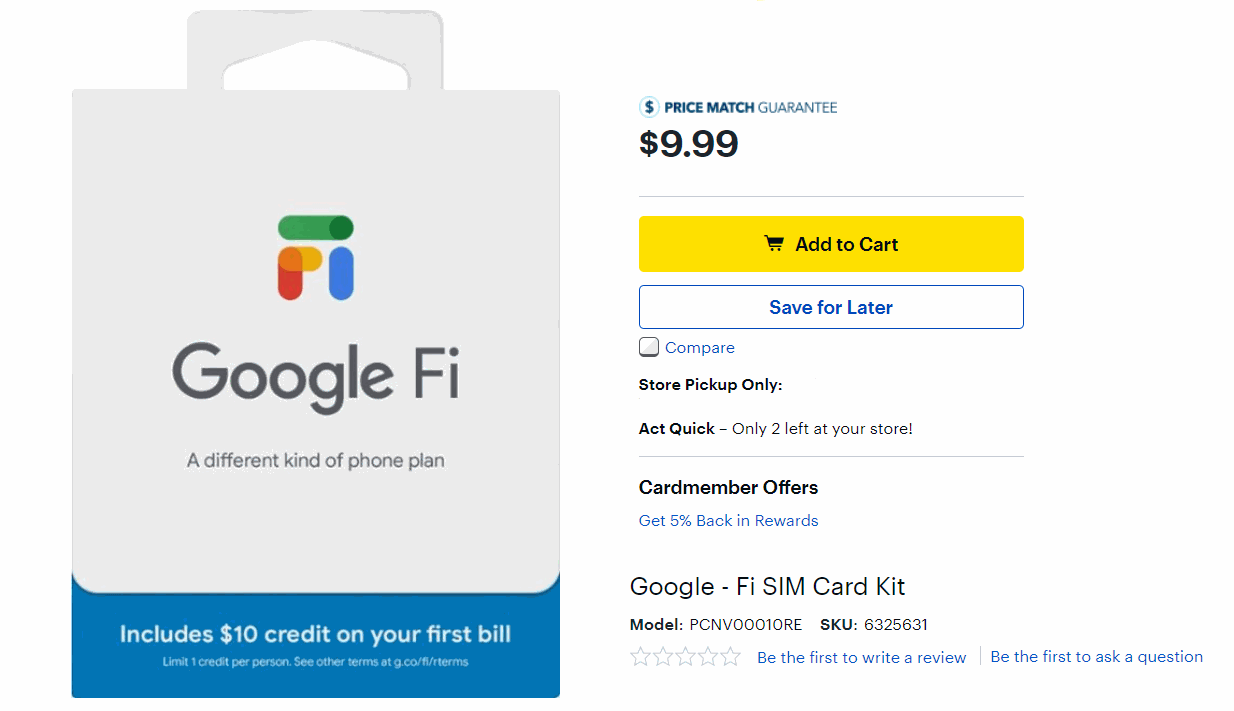 ---
It's been almost 4 years since Google first launched its Google Fi wireless brand.  That's a long time for Google to devote to the service. The company, after all, is known to actively promote and throw a lot of weight behind projects to only pull the plug or rebrand them a short while later.  Recent examples of this include Google's ill-advised Allo messaging app, and its social network, Google+.
Whether or not the same fate becomes of Google Fi remains to be seen.  The MVNO space is a highly competitive market that often sees MVNO's come and go in the blink of an eye.
Be informed of the latest deals, plans and promotions from T-Mobile and every one of its MVNO's when you subscribe to the T-Mobile weekly newsletter. No spam and you can unsubscribe at any time!
One thing that is for sure, Google continues to invest in its wireless platform.  The company recently spent money to advertise the service through the Ellen DeGeneres show.  At one taping of the show, audience members were gifted with one year of free service and a free Google Pixel 3.  Fans of the show not at the taping were able to signup for the service at home and were awarded a free $100 account credit for doing so.
Now Google has taken another step to push its brand awareness forward and make it available to even more people.  For the first time, Google Fi SIM cards are now available for purchase at retail brick-and-mortar stores.  Over 500 Best Buy stores nationwide are now selling the SIM cards for $9.99. Customers who purchase their SIM cards at Best Buy will get the $9.99 SIM card charge credited back to their account when they activate service.
At the moment, Google and Best Buy are taking a hands-off approach to service activations.  Customers will not be able to buy the SIM card and have a Best Buy store associate activate service for them like they can with many other brands.  Customers will have to take their SIM cards home and activate on their own.
Best Buy does currently sell Google Pixel 3 phones.  However, shoppers can only purchase them with simultaneous activation on the Verizon network.  Perhaps in the future customers will be able to get a bundled deal on a Pixel phone and Google Fi service when they go into a Best Buy store.
More About Google Fi
Google Fi is an MVNO that operates on 3 different networks including, T-Mobile, Sprint an US Cellular. Plans start at $20/month for unlimited talk and text, and data is billed at a rate of $10/GB.  Data pricing is capped at $60, so customers do not have to pay for more than 6GB of data usage.  Subscribers who use more than 6GB of data in a month can consume up to 15GB before data speeds get slowed to 2G speeds.  The plans also include free international data roaming with data speeds at full speed when available, and free texting to and from over 200 countries.
---
---