Most Prepaid Carrier Brand Stores Remain Open Amid Coronavirus Fears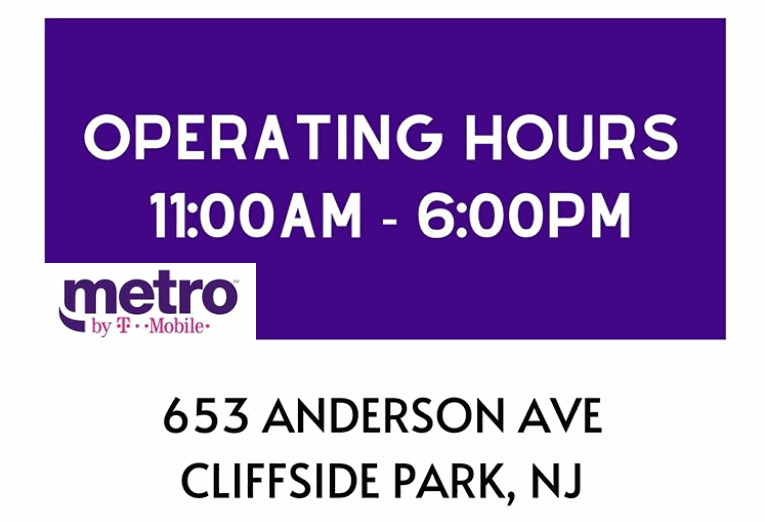 According to a recent survey by Wave7 Research, most carrier prepaid and dealer stores have remained open as nationwide worry over the spread of the COVID-19 virus continues.  Although a majority remain open, many do have reduced hours and different markets and brands are handling the situation with varied responses.  All carrier prepaid brands have made an effort to help their customers during the crisis.
Boost Mobile
Boost Mobile corporate and authorized retail stores have generally opted to remain open.  Most are also operating under normal hours.  Wave7 Research reports that in-store activations overall are currently down, however, port-in activity remains strong.
Boost Mobile has put out a statement that customers undergoing financial hardships due to the virus can contact them for help. Additionally, the provider is helping its customers by offering free international calling to countries classified by the CDC as under a Level 3 travel and danger warning.  All activation fees have been waived.  Customers on an unlimited LTE data plan will also receive an extra 20GB of mobile hotspot to use at no extra cost.  Those on a plan with a 4G LTE data cap will receive an extra 20GB of high-speed data to use at no additional charge.  All policies will be in place at least until 4/30/2020.
Boost Mobile has also quietly discontinued its $80 Ultimate Unlimited service plan which featured unlimited everything plus 50GB of mobile hotspot.  The brand is now selling only 3 phone plans, a $35 plan with 3GB of high-speed data, a $50 unlimited LTE data plan with 12GB of hotspot and a $60 unlimited LTE data plan featuring 30GB of hotspot.
Cricket Wireless
Cricket Wireless stores also remain largely opened, although a small number of stores began to close starting on 3/21/2020.  The company has opted to close all indoor mall locations and some authorized retail locations throughout the country.  The stores are tentatively scheduled to reopen on 4/1/2020.  Company-owned and authorized retail locations were asked to reduce their hours to 11:00 PM to 7 PM with closure on Sundays.  Corporate-owned stores will remain open Monday through Saturday while authorized retail locations will operate Monday-Friday.
Cricket has opted to help those impacted by the virus by allowing reactivation (normally $15) and automated phone system payment (normally $4) fees to be waived.  Customers are also able to use BridgePay to split their bill into two separate payments to allow an additional 7 days to pay it.
Metro By-T-Mobile
Most Metro By-T-Mobile stores are scheduled to remain open during the public health crisis, however, a majority have reduced hours.  Some corporate-owned stores began to close on March 17.  All stores located in malls began to close on 3/15 until further notice.  BestMVNO has seen at least one dealer advertise hours of operation as 11:00 AM to 6 PM.  Wave7 confirmed to BestMVNO that all stores checked by the research firm are now closing at 6 PM instead of their usual 7 PM or 8 PM closing times.
Metro is helping those financially impacted by COVID-19 on a case by case basis, and customers will need to contact the company for support.  The T-Mobile owned brand is also helping customers by giving all current subscribers unlimited data on their smartphones until May 12.  Customers with mobile hotspot can add an additional 10GB for free each month until about May 19 by logging into their account or by using the Metro By-T-Mobile app.  Metro is also offering free international calling for all customers to landlines in select countries.
The company is also cutting the cost of its $30 plan in half to $15 for the next 60 days starting on March 25.  The plan includes unlimited talk, text, and data with the first 2GB of data each month at 4G LTE/5G data speeds.  Customers will also be offered a free 8" tablet with a $15/month unlimited tablet data plan for new or current customers that already have a voice line.  MetroSmart hotspot devices will also be 50% off and the $35/month hotspot data plan will include double data, or 20GB, for the next 60 days.
Metro seems to be taking things a step further by even helping out its dealers.  According to NWIDA, Metro has established a dealer compensation floor for March by making sure that all dealers receive minimum compensation equal to their February 2020 compensation achievement.  The compensation is for Metro By T-Mobile sale only, and excludes all non-Metro By T-Mobile products.
---
---