The New iPhone SE Will Launch At Several Carrier Prepaid Brands And MVNOS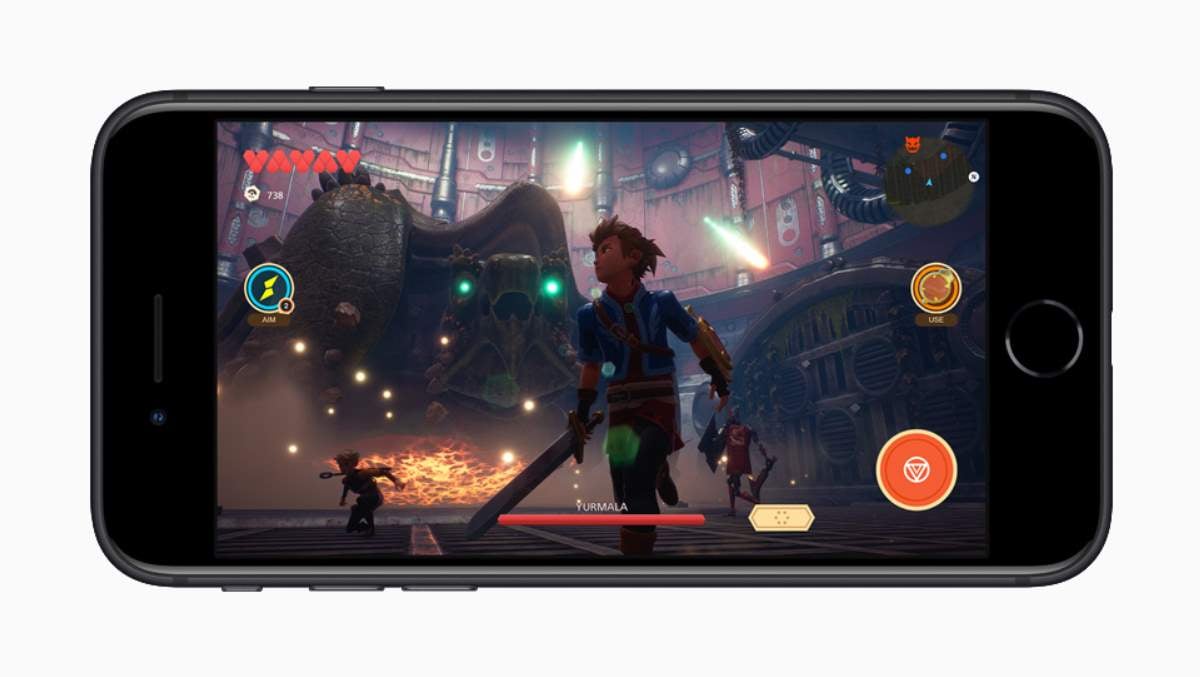 If you somehow missed it, Apple launched the iPhone SE generation 2 this week.  The body of the device is a throwback to yesteryear with large bezels, but it does have some high-end internals.  The iPhone SE comes with a True Tone display, an A13 Bionic processor, high-speed charging capabilities, wireless charging, IP67 certification for dust and water resistance and eSIM support. All those features are also found on the more premium iPhone 11 models.
The iPhone SE will also come with a 4.7" screen, a single rear 12MP f/1.8 camera, and a 7MP selfie camera.  The cameras are a step down from the iPhone 11 models.  The battery is believed to be 1821mAh, although Apple hasn't officially released battery capacity specifications.
As always, the launch of a new Apple device leads to announcements from the various providers that are going to sell it.  The device will be sold by every major carrier in the USA.  Several MVNOs and carrier prepaid brands have announced they will carry the device as well.
Pure TalkUSA & H2O Wireless
Telrite Holding INC, the company that owns the Pure TalkUSA and H2O Wireless brands has announced that both of those brands will offer the 2nd generation iPhone SE through their respective online stores (https://www.h2owirelessnow.com/ and https://www.puretalkusa.com/).  The device will be available through both brand online stores beginning on April 24.  Device financing with 0% APR and trade-in offers will be available.  Pricing should mirror that of Apple and start at $399.99 for the base model.
It comes as no surprise that both brands will be carrying the new model iPhone.  This past February, H2O Wireless announced it could offer full support for MMS, Facetime, VoLTE and other features on iPhones.  Apple seems to have a prerequisite that requires providers to sell iPhones in order to have those features enabled on their networks. The prerequisite mostly impacts AT&T based MVNOs, probably in part due to how AT&T handles its contracts with Apple and its MVNO partners.
Boost Mobile
Boost Mobile through a Sprint press release, also announced today that they'll be carrying the device as well.
"Our focus continues to be on providing our customers with access to the latest devices at affordable prices," said Angela Rittgers, senior vice president, sales and marketing, Boost Mobile.

"The new feature-filled iPhone SE is a truly powerful device at an affordable price, with industry-leading security and a beloved design, with the best single-camera system in an iPhone that unlocks Portrait mode. We're excited to offer iPhone SE and continue to build on our promise to offer our customers new ways to stay connected with our no-contract plans."
Boost Mobile did not announce any special pricing on the device but it will become available on April 24.  The iPhone SE will likely be one of the first devices out of the box to offer VoLTE calling on Boost Mobile's new Expanded Data Network.
Cricket Wireless & Metro By-T-Mobile
Cricket Wireless and Metro By-T-Mobile both announced they'll be offering the device on April 24.  Neither provider has offered any details about any promotions surrounding the device.
---
---