Boost Mobile Is Launching Expanded Data Network With VoLTE Services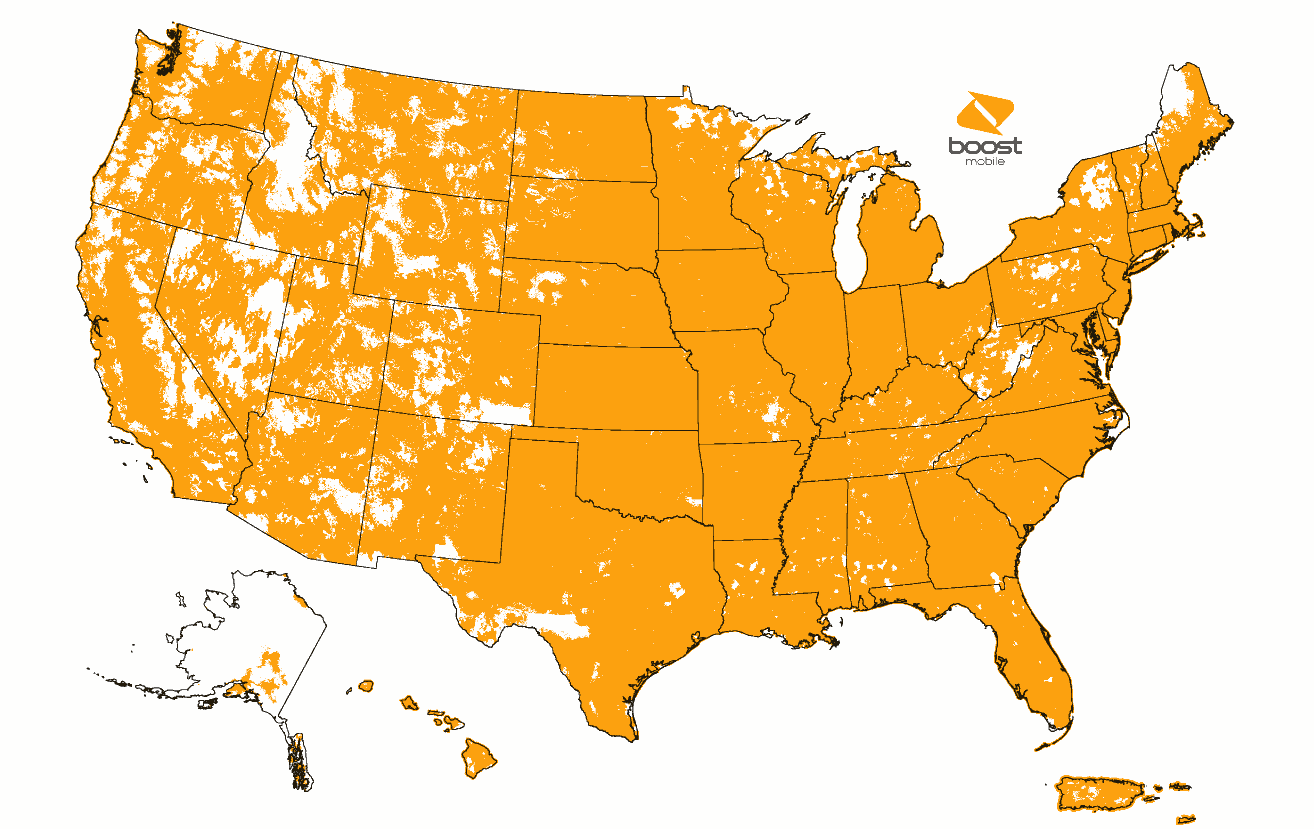 Boost Mobile's first move after the Sprint-T-Mobile merger was to offer a $15 phone plan that matched exactly what was being offered over at Metro By-T-Mobile.  Now T-Mobile is getting ready to make a second and major change with the brand.  According to a recent report filed by Wave7 Research, Boost Mobile is notifying its network of dealers to prepare for the launch of "The Boost Mobile Expanded Data Network."  The "Expanded Data Network" will give Boost Mobile subscribers access to the T-Mobile network.  The launch is scheduled to take place in test markets on 4/28/2020.  A full nationwide launch is tentatively scheduled for the middle of May.
Boost Mobile's Expanded Data Network Will Include VoLTE Services
Boost Mobile's new Expanded Data Network will also offer subscribers improved service features.  The prepaid provider has told its dealers that they'll be able to offer devices with VoLTE capabilities.  Subscribers will benefit from VoLTE with higher quality audio calls and the ability to use voice and surf the net at the same time while using LTE data.  Currently, only the Samsung Galaxy S20 5G allows VoLTE enabled calls on the Boost Network.
Another upcoming change will give customers the ability to more easily "pop and swap" SIMs between devices.  Boost Mobile dealers are being told that the new features will help level the playing field vs Metro and T-Mobile.
Unfortunately, the changes won't benefit all Boost Mobile subscribers.  Customers with older phones may not have the right radio bands in them to access the T-Mobile network and/or the right software installed to allow VoLTE calling.  Boost Mobile has not yet specified what, if any, older devices will support the new features.
The changes at Boost Mobile come at a time when T-Mobile is preparing to divest the brand and its over 8 million subscribers to the DISH Network.  According to Jeff Blum, DISH's SVP of government affairs and public policy, T-Mobile has 90 days from April 1, the date that T-Mobile and Sprint closed on their merger, to turn Boost Mobile over to DISH.  DISH's Chairman Charlie Ergen said back in December that his company could offer wireless services within 30 days of the deal's closure. He has also previously stated that he'd like to have DISH's own 5G network up and running in at least one city by the end of 2020.  By 2023 and at a cost of $10 billion the company had been planning to have its 5G network cover 70% of the country. However, those timelines have been called into question by some amidst the Coronavirus pandemic, fueled by statements made by DISH's CEO, and by a number of recent layoffs at the company.  DISH's CEO Erik Carlson recently sent a letter to employees stating that "the pandemic has forced us to take a closer look at every aspect of our business, at our work volumes, our areas of focus and investments, and the performance of our team members."  A copy of that note was obtained by Reuters.
While DISH may face some financial difficulty going forward, T-Mobile appears to at least be doing its part to keep the Boost Mobile brand from bleeding customers before ultimately divesting it to a company that aims to one day become its rival.
---
---