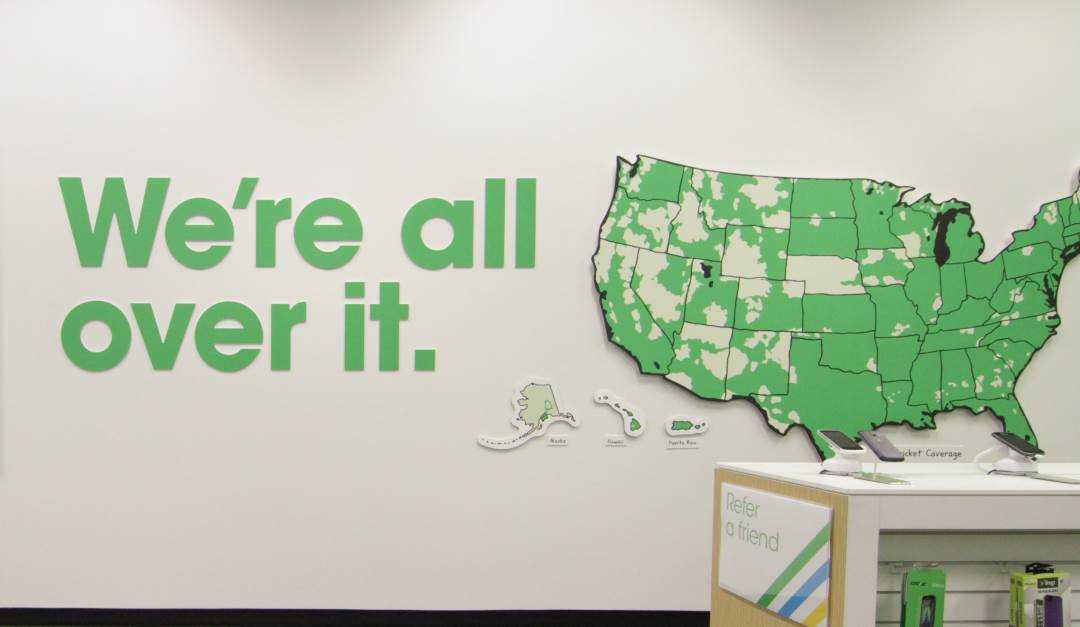 ---
At the end of March, Cricket Wireless released a $15 phone plan to help those impacted by the COVID-19 pandemic. The plan included unlimited everything with the first 2GB of data each month at high-speeds before throttling to 2G data speeds. High-speeds were defined as a maximum of 8Mbps.
The $15 plan wasn't entirely a new plan, it was essentially Cricket's $30 phone plan offered half off. The plan was advertised as being available for a limited time and subject to change at any time. On May 15th, a change came and the plan was discontinued. Customers who subscribed to the plan at the discount rate were told they would be grandfathered into the rate going forward. Unfortunately, being grandfathered in only meant for a couple of more months. According to a Reddit post, Cricket Wireless subscribers currently on the $15 plan are being sent text messages notifying them that their plan will be discontinued on July 15, 2020. Subscribers are being told they can either select a different plan or be moved to the $30 plan. Update 5/30/2020: A Twitter user pointed out another Reddit thread indicating that AT&T's similarly featured $15 plan is also going away on July 15th.
With more than 42 million Americans having recently filed for unemployment due to the COVID-19 pandemic, Cricket's timing on ending the plan for grandfathered subscribers seems ill-advised. Fortunately, there are similarly priced and featured plans on the market that those affected customers can consider.
Alternatives To Cricket's Discontinued $15 Phone Plan
Cricket Wireless is owned by AT&T and thus operates on AT&T's network. Those in need of a new plan may be best suited to switch to one of several other providers that use the AT&T network.
Perhaps the most logical choice would be Good2Go Mobile. Good2Go Mobile has been running a double data promo since last year. The promo is supposed to offer new and existing customers double data for at least 3-months. The promo is however tentatively scheduled to end on July 31, 2020.
With Good2Go Mobile's double data promo, subscribers will pay $15 a month for an unlimited everything plan with the first 2GB of data each month at high-speeds. Unlike Cricket Wireless, high-speed data is unrestricted and not limited to a maximum speed of 8Mbps. To get the $15/month pricing, subscribers must enable autopay on their accounts, otherwise, the plan is priced at $20/month. And if the double data promo does actually end, the plan will only include 1GB of high-speed data. Alternatively, customers could also just signup for their $20 plan ($25 without autopay) which includes 6GB of high-speed data during the double data promo.
All Good2Go Mobile plans come with a free SIM card activation kit. The plans also include VoLTE calling and WiFi calling. Mobile hotspot usage is unfortunately against their terms of service. However, I was able to use hotspot just fine when I was working on my review of their service. Also according to their terms, taxes are supposed to cost extra, however, they have been included in the price for as long as I've been a subscriber.
Another potential landing spot could be FreeUp Mobile. FreeUp Mobile is owned by the same company that operates Good2Go Mobile. FreeUp's closest comparable plan to Cricket's discontinued $15 plan is their $20 plan. The $20 plan includes unlimited everything with the first 2GB of data each month at high-speeds. FreeUp's plan also includes unlimited global calling and texting.
Red Pocket Mobile is another MVNO wireless provider for disgruntled Cricket Wireless subscribers to consider. Red Pocket Mobile's $19 plan with unlimited everything includes the first 3GB of data each month at high-speeds before throttling to 2G data speeds. It's available for use on the AT&T, Sprint, and Verizon networks. Those interested in the plan can subscribe to it here.
There are many other providers out there that also offer comparable plans, but they may not all use the AT&T network. Some Sprint based and T-Mobile based providers offer comparable or even better-valued plans.
---
---