AT&T Prepaid & Cricket Wireless Tax Season Promos Are Out, Cricket's Has Free Phones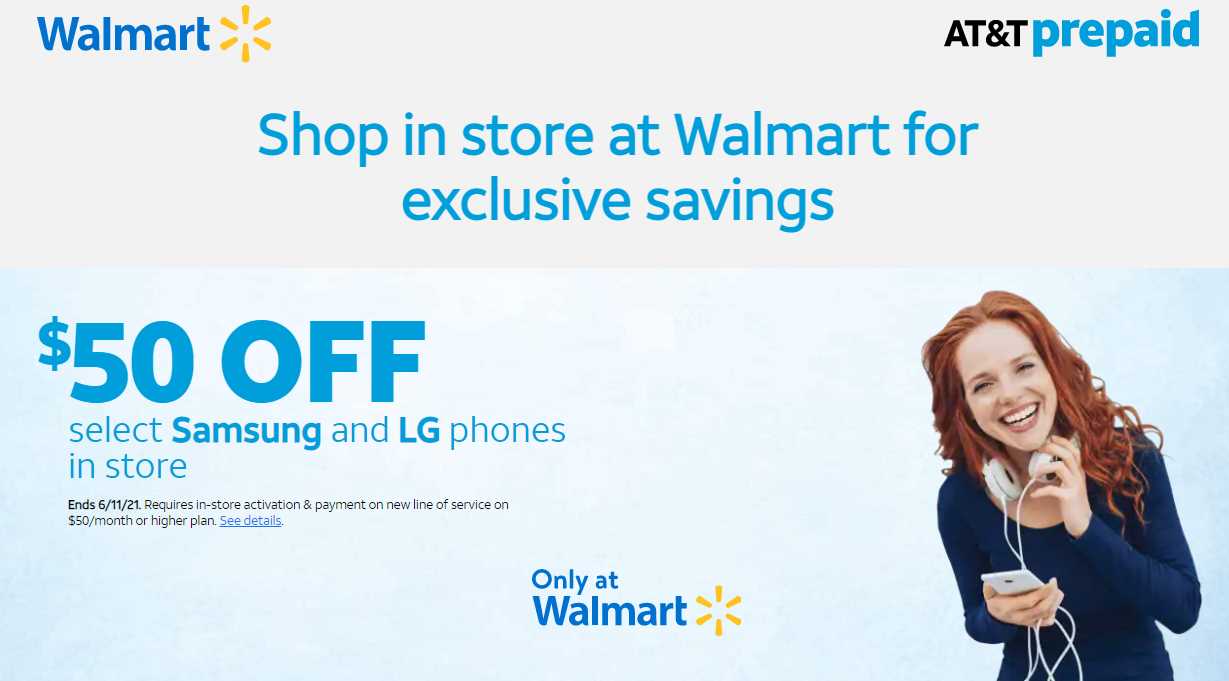 Tax season will be here soon and with that wireless providers will come out with new sets of promotional offers. The first set of offers have begun to trickle out from both AT&T Prepaid and Cricket Wireless. Both providers are offering discounts on the Samsung Galaxy A01 and the iPhone SE.
The Samsung Galaxy A01 is available for free at Cricket Wireless to switchers. The same phone is available at Walmart for AT&T Prepaid customers at a cost of $29. The phone has a list price of $99.
The Apple iPhone SE continues to be $49.99 at Cricket Wireless in-store only and $149.99 online for switchers. The iPhone SE is also $149.99 on AT&T Prepaid through Walmart. The Walmart offer, is an extension of a previous offer that had an original end date of 1/29/2021. The offer has since been extended all the way out until 6/11/2021.
There are other offers available too, and all of them have the same basic fine print. Let's examine them.
Be informed of the latest deals, plans and promotions from AT&T and every one of its MVNO's when you subscribe to the AT&T weekly newsletter. No spam and you can unsubscribe at any time!
AT&T Prepaid Tax Season Kickoff Offers
AT&T Prepaid is pushing three Walmart exclusive offers heading into the tax season. The aforementioned Samsung Galaxy A01 and iPhone SE offers, and also an offer on the LG Expression Plus 3. The LG Expression Plus 3 is available for $49 marked down from $119.
All offers require in-store activation on an AT&T Prepaid plan priced $50 or higher. AT&T Prepaid's $50/month plan regularly includes 15GB of data but customers activating through Walmart get 25GB/month. The plan drops down to a cost of $40/month with autopay billing enabled. It comes with unlimited talk and text, unlimited 2G data after the high-speed allotment gets consumed, mobile hotspot, and Mexico and Canada usage. Taxes and fees cost extra.
Cricket Wireless's Tax Season Kickoff Offers
Cricket Wireless is highlighting 9 different phones as part of its tax season kickoff offers. There are offers for both switchers and current customers looking to upgrade. Check them out in the table below.
Featured Cricket Phone Deals February 2021
Phone
Original Price
Upgrade/
New Line Price
Port-In Pricing
Samsung Galaxy A01
$109.99
$19.99
Free6
LG Fortune 3
$99.99
$19.99
Free6
Nokia C2 Tava
$109.99
$9.99
Free6
Cricket Icon 2
$89.99
$9.99
Free3
Alcatel APPRISE
$69.99
$9.99
Free3
Moto G7 Supra
$179.99
$69.99
$39.993
Cricket Ovation
$129.99
$59.99
$39.993
Nokia C5 Endi
$169.99
$79.99
$49.993
LG Fortune 3
$139.99
$119.99
$69.993
iPhone SE
$349.99
$249..99
$149.996
iPhone SE
$349.99
$249..99
$49.996s
3 = requires purchase of a plan priced $30 or higher
6 = requires purchase of a plan priced $60 or higher
6s = in store only offer, requires purchase of a plan priced $60 or higher
If you are interested in the Cricket Icon 2 offer, you may also want to consider the Ovation. One dealer has said it's been a hot seller with few complaints, and online reviews of the device seem to be overwhelmingly positive. The Cricket Icon 2 however, may have some problems.
Also keep in mind, Cricket devices must be used on the network for 6-months before they can be unlocked for use with another provider.
---
---