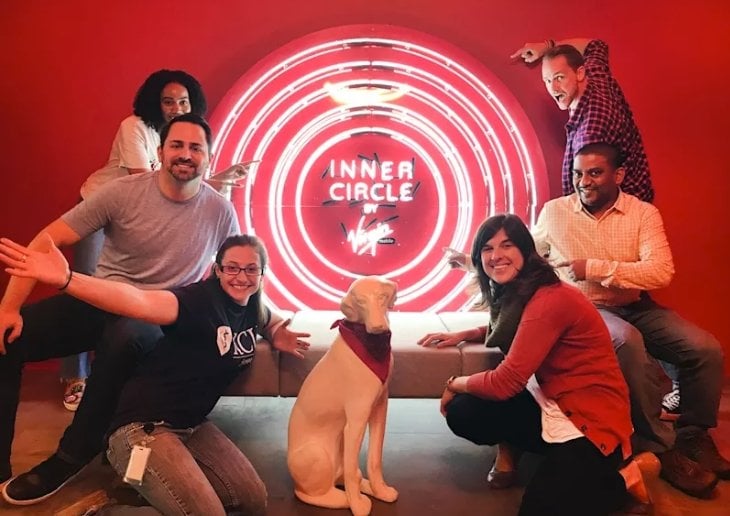 ---
Late in 2016 Virgin Mobile relaunched itself with a new set of phone plans.  That relaunch lasted less than a year as by the summer of 2017 Virgin Mobile had again relaunched and re-branded itself this time as an iPhone only carrier.
Virgin Mobile USA is a prepaid wireless brand that is owned by Sprint.  Sprint has attempted to rework the brand a couple of times over the past two years in order to help it gain market share.  In fact Sprint CEO Marcelo Claure, said he hoped to repurpose Virgin Mobile so that it could essentially become a brand that disrupts the industry. As evidenced by the two rebrands that took place, the strategy may be failing.  To top it off, Jeff Moore of Wave 7 research says that Virgin Mobile has left Target while the Kansas City Business journal reports the brand has laid off a majority of its workforce.  More signs that Virgin Mobile is perhaps on life support.
Virgin Mobile Appears To No Longer Be Available In Target Stores
A couple of months ago Moore began to hear whispers of Virgin Mobile's impending exit from Target.  In addition to info he received from contacts, Wave7 Research checks in several states in early June confirmed the exit (Wave7 checked stores in KS, MO, and CA). His own inquiry at his local Target also showed the brand to be absent.  A Howard Forums poster noted the same thing in his area.
According to representatives that Jeff had contact with, it is suspected that Virgin Mobile was pulled due to weak sales. The brand had little in the way of store promotions and a lack of major advertising likely did it in.
Virgin Mobile is still carried at Best Buy and most Walmart stores, so the brand isn't dead just yet.  It's also supposedly carried at Apple Stores, which is something that is not advertised.  For now, prepaid refill cards are still available online at Target.
A Majority Of Virgin Mobile's Staff Has Been Laid Off
A story in the Kansas City Business Journal says Virgin Mobile cut nearly two-thirds of its workforce this past Spring.  Most of the remaining staff is expected to be let go this summer.
About one-third of those that have been laid off have been transferred over to Boost Mobile, the other prepaid wireless brand owned by Sprint.  Others including developers and customer care representatives had their positions completely cut.
A company spokesperson for Sprint said that they are "continually looking at areas of the business to ensure that they are operating as efficiently as possible".  She also added that "Virgin Mobile USA is an important part of Sprint's prepaid business.  Uniting the brand back under the Sprint Prepaid umbrella will create a more efficient environment, positioning the brand for continued success."
At the moment it's unclear as to what the future holds for Virgin Mobile.  However the signs aren't looking all that good.
---
---