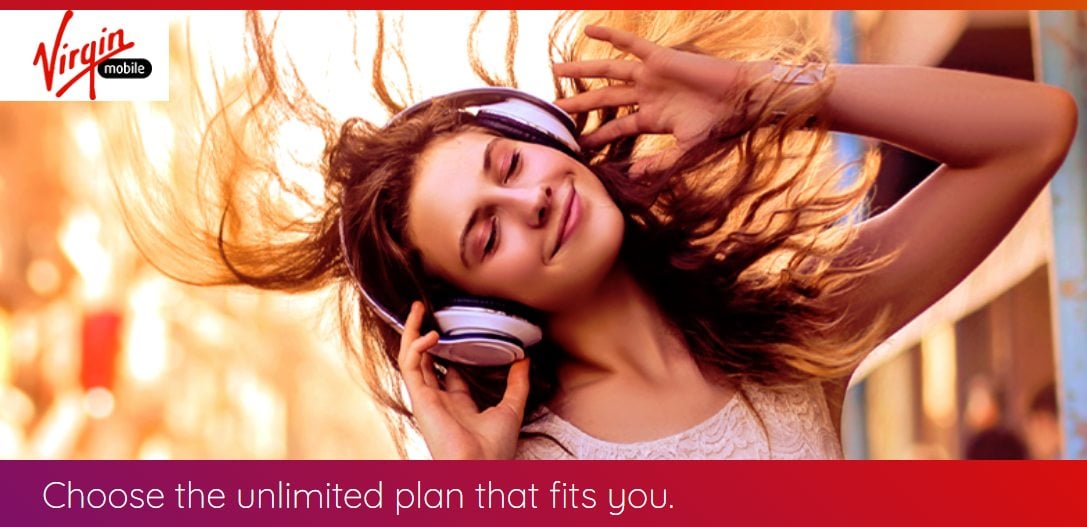 In this guide, I will explain everything you need to know about Virgin Mobile before you subscribe. I want you to learn the ins and outs of Virgin Mobile so that you can make an informed decision on if this is the best place for you to spend your hard earned cash.
Virgin Mobile Deals

Sorry, BestMVNO could not find any deals on a phone plan from Virgin Mobile at this time
Here's Everything You Should Know Before Subscribing
---
Virgin Mobile At A Glance
Logo:
Year Founded:
2001
Networks Used:
Sprint
5G Bands Used:
Support For BYOD:
Yes
Sells Phones:
Yes
All Taxes And Fees Included In Price?
No
Online Payment Options:
Credit Cards, Debit Cards, Refill Cards
---
Follow BestMVNO
Did you know BestMVNO is available to follow for free in Google News? Follow BestMVNO in your Google News app and keep up to date on wireless. You can also follow on Twitter for additional wireless insights, deals, and even debates!
---
Overview
In January of 2020, Virgin Mobile stopped accepting new customers.  Those who had service with the provider were to be transitioned to Boost Mobile starting in February of 2020.  The following information is provided for legacy purposes only as Virgin Mobile is in the process of shutting down.
Virgin Mobile USA was founded in 2001 as a joint venture between Sprint and Virgin Group LTD.  Virgin Group LTD is a multinational corporation headquartered in London.  In 2009, Sprint bought out Virgin Group LTD and took sole ownership of Virgin Mobile USA.  Today, Virgin Mobile USA is one of two prepaid wireless brands that are owned by Sprint, the other being Boost Mobile.
In June of 2017 Virgin Mobile announced that it would start to phase out Android phones and become the USA's first iPhone only based wireless provider.  The move was met with criticism from its Android loving subscribers who feared losing service and desired more affordable phones than the iPhone.  Media outlets also questioned why the company would want to limit what phone options customers had to choose from.  The move would effectively eliminate a large portion of USA wireless customers from considering Virgin Mobile as their provider of choice.
In August of 2018, Virgin Mobile ended its iPhone only service provider experiment.  The company once again began offering Android phones to new subscribers.  It also eliminated its Inner Circle plan and replaced it with several new plans.  The Inner Circle plan was an unlimited everything plan that offered new subscribers up to one year of service for $1.  It was regularly priced at $50/month.
Member Benefits Program
Customers who subscribe to Virgin Mobile get more than a cell phone plan.  They get enrolled in a member benefit program which gives subscribers access to special discounts on dining, travel, entertainment, and fashion.  Members can also enter to win special prizes and sweepstakes.  Some prizes that have been awarded include free vacations and gift cards.
---
advertisement
---
Supported Phones And BYOD Devices
Virgin Mobile supports bring your own iPhone and also sells iPhones.  New customers who either purchase an iPhone or bring their own can get 6 months of service on an unlimited data plan for just $1/month.
Current subscribers who own an Android phone can still upgrade to another Android by purchasing one directly from Virgin Mobile.  Android phones are also still sold through various retail channels which include Amazon, Best Buy and Walmart.
Where To Buy Service Plans And SIM Cards
SIMs and service plans can be purchased online directly from the Virgin Mobile USA website.  Legacy and current wireless refill cards are also available through a variety of outlets which include Target and Walmart .
Customer Support
Customer support is available through email by way of a contact form on the Virgin Mobile website.  It is also available through an online community forum, social media, and over the phone at 1-888-322-1122.
Calling hours for support are available during the following hours:
Sunday – Saturday: 7AM – 10PM CST
---