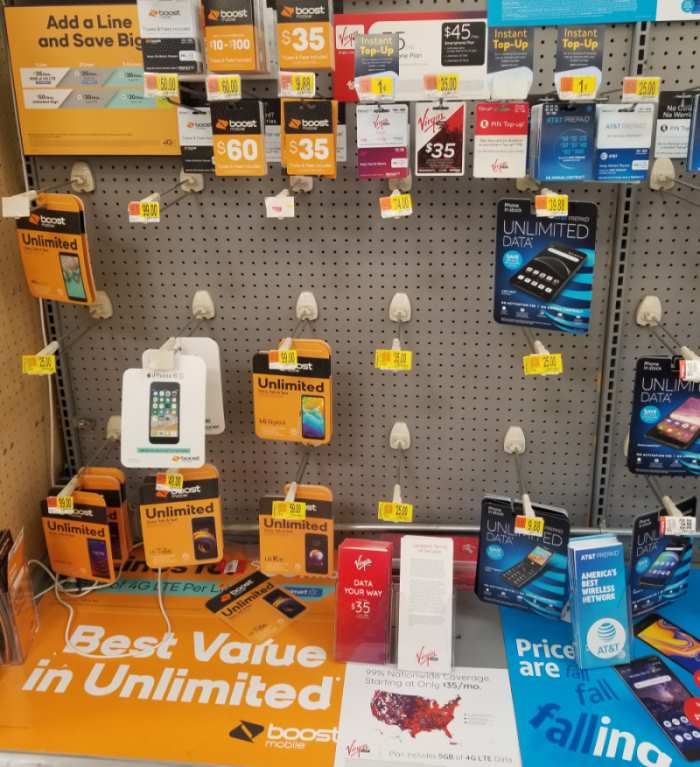 ---
Sprint owned Virgin Mobile has had a rough couple of years.  Scratch that, several years.  The brand's struggles have been well documented.
In 2016, Virgin Mobile reformulated its wireless plans as a half-hearted attempt at a relaunch of sorts.  The move was short-lived.  A year later Virgin Mobile got a full rebrand as an iPhone only provider.  Guess how long that move lasted?
It was just a few years ago that Sprint's CEO Marcelo Claure told investors "you're going to see Virgin be our disruptor brand." Fast forward to 2019 and that hasn't materialized.  Virgin Mobile has become more of a brand disrupted, a brand that appears it may soon fade out of existence.
In July of 2018, it was reported that Virgin Mobile laid off a majority of its workforce.  The layoffs came at about the same time the brand was withdrawn from Target stores.  Earlier this year Virgin Mobile was pulled out of both Best Buy and Meijer as was Sprint's other prepaid brand Boost Mobile.  The moves left Virgin Mobile on the shelves of just one national retailer, Walmart.  But now that has changed.  Virgin Mobile has been pulled from Walmart stores nationwide.
@KingofTechDeals noted in early October that all Virgin Mobile phones at his local Walmart were put on clearance with displays later taken down.  Locally, from late September to early October I observed the disappearance of Virgin Mobile inventory from one Walmart as store racks went from having stock to completely empty.  By November, the brand was completely removed from that store's shelves.  A trip to another local Walmart in mid-October yielded similar results.  Virgin Mobile was removed from that store with Virgin's former retail space occupied by Tracfone.   A few days ago Wave7 Research was able to confirm the pullout nationwide and reported it in a note the firm sent out to its subscribers.
So does this mark the end of the Virgin Mobile brand?  Perhaps.
Ever since T-Mobile and Sprint announced their intent to merge, Virgin Mobile has become a brand lost in the shuffle.  However, Sprint's other prepaid brand, Boost Mobile has remained in the spotlight thanks in large part to its founder Peter Adderton.  Though he is no longer with the company Adderton has been very active trying to ensure Boost Mobile's long term viability post-merger.  Nobody has done the same for Virgin Mobile.
If the merger completes, the fate of Virgin Mobile and Boost Mobile will ultimately lie in the hands of Charles Egren and the DISH Network Corporation.  Egren is the chairman and co-founder of the DISH Network and the company is in line to buy the Virgin Mobile and Boost Mobile brands upon the merger's closure.  To date, DISH has not been very vocal about its long term plans for either brand.  However, if the merger completes DISH will begin to build out a 5G wireless network as it takes on the task of becoming the nation's 4th largest wireless carrier.  Boost and Virgin Mobile subscribers will serve as a customer base for that network.  Perhaps both brands will consolidate and become one.
According to Peter Adderton, DISH Network will look to cut costs as it builds out its 5G wireless network.  As part of the cost-cutting efforts, up to 2.5 million prepaid customers, those that DISH doesn't think it can make money on could be forced to leave the new network.  That doesn't bode well for either Boost or Virgin Mobile subscribers.  A spokesperson for Sprint rebuked the claim stating that "DISH plans to aggressively grow the Boost business from day one. Upon close, we are eager to provide existing and future Boost consumers with our award-winning customer service. Any speculation to the contrary is false and is reflective of some other agenda."  Notice the spokesperson failed to mention anything about the future of the Virgin Mobile brand and business.  Virgin Mobile is certainly lost and forgotten.
---
---