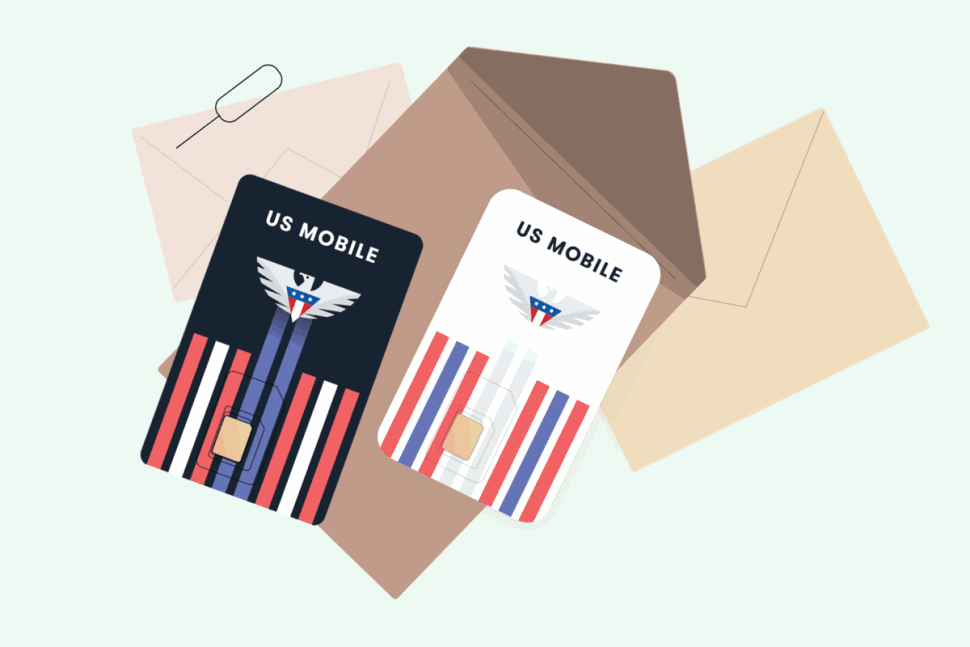 ---
A week ago US Mobile announced it was growing at a rapid pace.  Over the past 3 years, the company grew revenue by over 3,300%.  But are things about to slow down for this MVNO?  Perhaps.
Post announcement of the massive revenue growth, US Mobile updated the pricing of its unlimited plans.  Besides the pricing updates, the "unlimited" plans are no longer all unlimited.  Let's take a look at what has changed.
US Mobile Updated Unlimited Plans Compared And Explained
US Mobile has expanded the offerings available under its Unlimited Plans header.  But the expansion means that the plans are no longer all unlimited. Here are the new and updated unlimited plan options.  Note: text messaging allotments are not shown as all plans come with unlimited text messaging.
US Mobile Updated Unlimited Phone Plan Options
Talk
200 min.

$8

1,000 min.

$10

unlimited

$20

Data
1GB

$10

5GB

$15

10GB

$25

unlimited

$35

Data Speed
1Mbps

$0

5Mbps

$5

Unrestricted

$15
Mobile hotspot can be added to any plan for an additional $10/month.  Taxes and fees cost extra and are not included in the prices shown.  With the exception of the "unlimited" data option, all plans are hard-capped. Once you run out of data for the month, that is it, there is no unlimited 2g data available.  However, data top-ups are available and are priced the same as US Mobile's custom built plan options.  Pricing starts at $2 for an additional 100MB of data.  Data top-ups may rollover to the next month depending on which underlying network you are using US Mobile with.  If you are on US Mobile's GSM network (T-Mobile), top-ups do not rollover.  If you have service on US Mobile's Super LTE network (aka Verizon) top-ups do rollover.  However, top-ups only rollover for one month and only rollover if autopay billing is enabled or if the next month of service gets paid for in advance, and only if customers don't switch plans.  Top-ups for minutes are also available starting at $2.5 for 40 minutes.
The unlimited data plan option isn't truly unlimited either, at least not in the sense most of you reading this would probably think.  The plan does not include unlimited LTE data, instead, data speeds get reduced to 2G once more than 15GB of data gets consumed in a month.  However, subscribers can top-up their high-speed data allotment if they so choose.
Now let's take a look at US Mobile's previous unlimited plan offerings.
US Mobile Previous Pricing For Unlimited Phone Plan Options
Talk & Text
unl. talk &

text

$10

Data
5GB

$15

10GB

$25

unlimited

$30

Data Speeds
1Mbps

$0

5Mbps

$5

Unrestricted

$15
The old plans also had top-up options available and a mobile hotspot add-on available for an additional $10/month.
Editor's Take
Comparing the old plans to the new plan options it seems that most plan options will cost significantly more. The only customers that I can see benefiting from the new plans are those that have very little need for data each month or those that rarely talk on the phone.   Otherwise, unlimited talk will now cost subscribers an additional $10 more per month compared to before.  It should also be noted that US Mobile considers unlimited talk to be 5,000 minutes a month with a few other stipulations which you can review in their terms of service.  Customers that need unlimited talk with unlimited data will be paying an additional $15/month compared to the old options.  Now I don't know how many customers will be impacted by this change, but the change is very significant.  Those impacted negatively by the price hikes may want to switch to another US Mobile plan or to another T-Mobile MVNO or Verizon MVNO altogether.
---
---