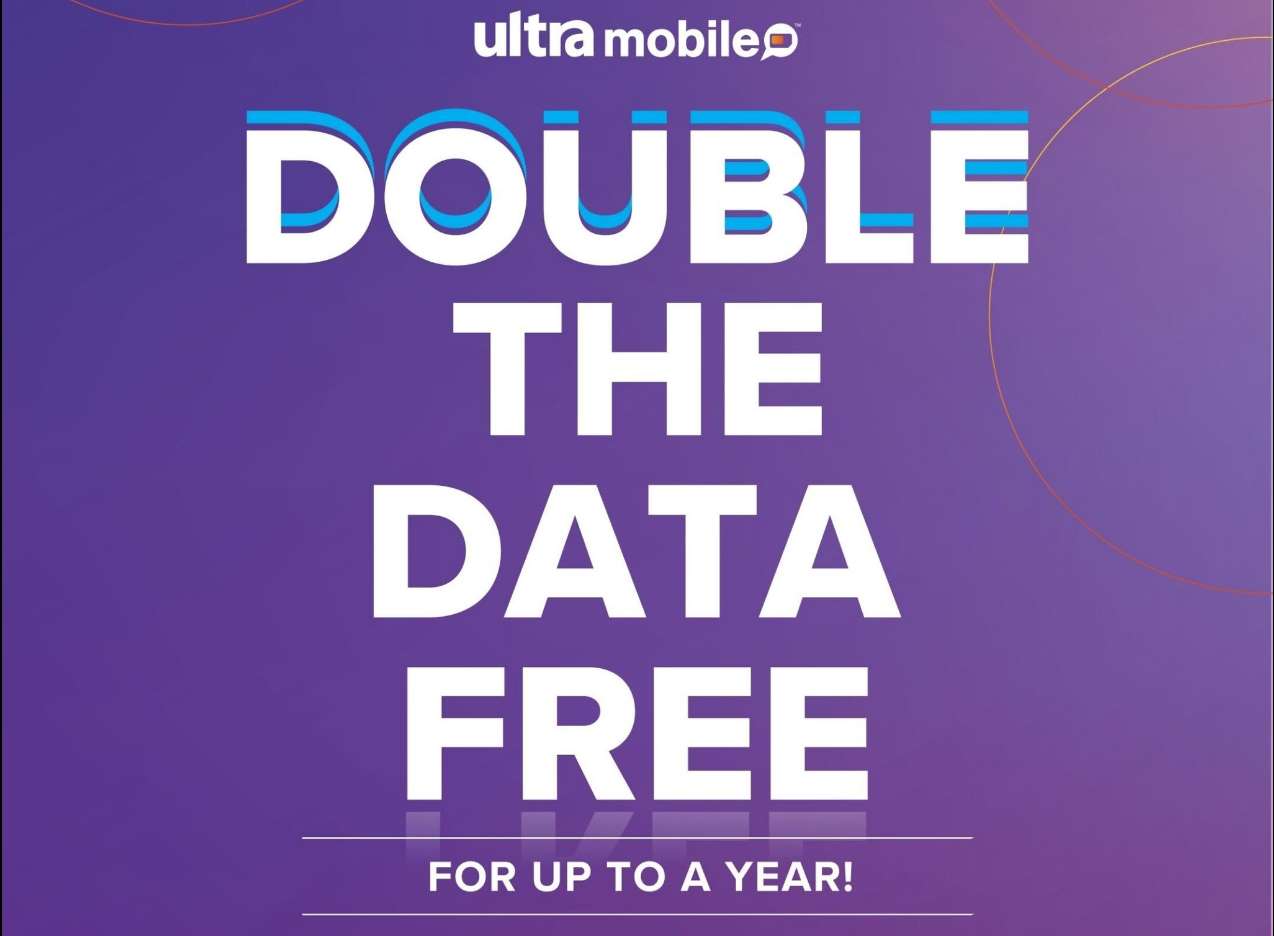 ---
Ultra Mobile is now offering double data on select plans for new and existing customers. The T-Mobile powered MVNO has also increased the throttled data speeds on its $49 unlimited plan. Customers on the plan will now receive unlimited data at 3G data speeds once they surpass the plan's 40GB allotment of high-speed data.
Back in January of 2022, BestMVNO reported that Ultra Mobile launched an add a line for $24/month promo on its $49 unlimited plan. The offer was for new customers only. Ultra Mobile has now lifted that restriction and is allowing all of its customers to add a line to that plan for $24/month. Customers can add up to four additional lines to their accounts for $24/line. A maximum of five total lines are allowed on an account. The add-a-line offer is only available through your local Ultra Mobile dealer.
Ultra Mobile Double Data Offer Fine Print
Ultra Mobile's double data offer is also currently only available through dealers. So you'll have to use Ultra Mobile's store locator to find the dealer closest to you.
The double data promo will double the data allotment on all of Ultra's plans except its $49+ unlimited plans for up to one year. Here are the available offers:
Ultra Mobile Double Data Plan Offers

| | | | | |
| --- | --- | --- | --- | --- |
| Reg Data | 250MB | 2GB | 3GB | 6GB |
| 2X Data Promo | 500MB | 4GB | 6GB | 12GB |
| 1-Month Rate | $15 | $19 | $24 | $29 |
| 3-Months Rate | $13 | $16 | $22 | $28 |
| 6-Months Rate | $11 | $15 | $21 | $27 |
| 12-Months Rate | $10 | $14 | $20 | $25 |
The 1-month rate with double data is only available to new customers. Current customers must either switch to a multi-month plan, renew their current multi-month plan, or upgrade their multi-month plan to qualify for the double data deals. Customers cannot downgrade to a lesser plan and claim an offer.
The double data offer will be available until 12/31/2022.
There's only enough time to get double data for one multi-month period. So if you signup for a three-month plan you'll only get double data for three months and then your plan will go back to its regular data allotment. Likewise, if you signup for an annual plan, you'll get double data for one year.
---
---