---
       TextNow.com is offering the original Motorola Moto G (refurbished) on sale without a contract for $14.99.  This is the 3G only variant of the phone and it features a 4.5" 720p LCD screen, a 1.2 Ghz quad core processor, 5 MP front facing and 1.3 MP rear facing camera, 8 GB of internal storage and a 2070 mAh battery.  The phone was originally released late in 2013.
       TextNow is a competitively priced Sprint MVNO that offers plans at a variety of price points.  TextNow's best valued plans are their $18.99 and $26.99 plans.  Both plans included unlimited texting and unlimited incoming calls.  The cheaper of the two plans includes 500 mb of data and 750 rollover minutes, while the latter includes 1 GB of data and 1250 roll over minutes.
T-Mobile Offering One Year of Netflix with the Purchase of a Samsung Galaxy S6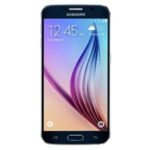 Until April 12th, T-Mobile is offering those who purchase a Samsung Galaxy S6 a one year subscription to Netflix paid for by the carrier.  T-Mobile is selling the  Samsung Galaxy S6 for $679.92 and a subscription to Netflix for one year is a $95.88 value.  If you're already a Netflix user, it's like you are getting the phone for $584.04.
     The phone features a 5.1" display with a resolution of 577 ppi, 3 GB of RAM and 32 GB of internal storage, a 16 MP front facing and 5 MP rear facing camera, 2550 mAh battery and Samsung's own 2100 Mhz octa-core 64 bit Exynos processor.
---
---