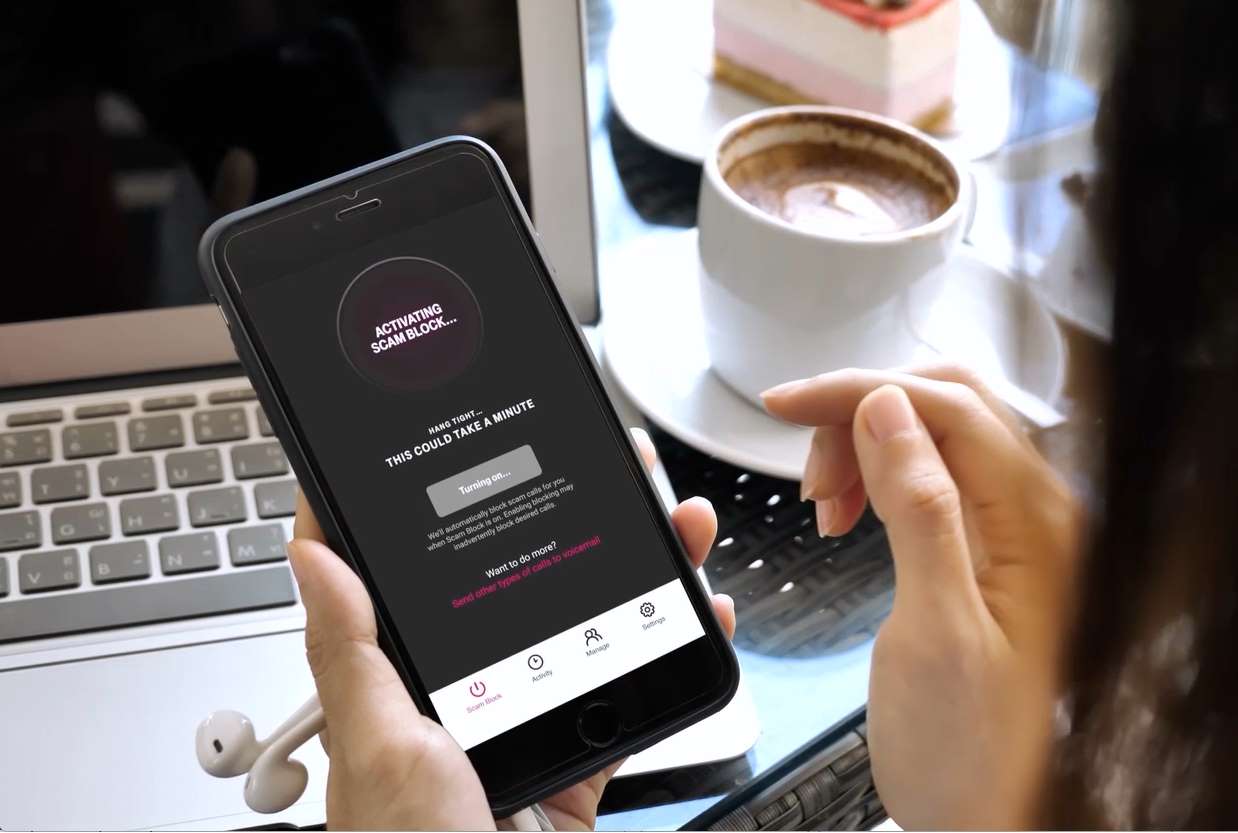 ---
A little over a week ago, Verizon subscribers were receiving spam text messages coming from numbers spoofed to look like they were the recipient's actual phone number. Chris Welch, of The Verge, reported on the issue and was also a recipient of one of the spam messages. The messages read "Your bill is paid for March. Thanks, here's a little gift for you:" with a link to various websites. In Chris's case, he received a text message with a disguised link to a Russian State TV network. Others received a link taking them to take a fake survey for a free gift.
Thanks. I saw subscribers saying this yesterday. I actually followed through on the spam links to investigate. Had to take a fake 8 question survey to get a free watch that ultimately led to some gadgets website where the watch was no longer free 😂😂

— BestMVNO (@bestmvno) March 29, 2022
Verizon was able to eventually take steps to block the spam messages. But now the spammers seemed to have moved onto the T-Mobile network. A Reddit thread has been started where T-Mobile subscribers have been posting the spam messages that they have been receiving. The messages seem to be identical to those received by Verizon's customers, with one big difference. T-Mobile customers are not stating that the messages appear to be coming from their own spoofed phone numbers.
I am also a T-Mobile customer, but have not yet received such a spam message myself. Update: Hours after this article was first published, I received the text message shown in the screenshot below. I use the Google Messages app for my text messages and it correctly identified this message as spam. Please, whatever you do, do not reply to the text messages or you'll only receive more spam going forward.
Update 2: The problem continues to get worse as more Reddit users have reported receiving the message and I have also received more of these messages. HowardForums users have also reported it.
I did follow the link contained in the Reddit post. For safety and security, this is not something you should do, but I followed it for the purpose of investigative reporting.
The link took me to a fake survey promising me a free Apple Watch Series 7. It asked questions like "How long have you been a T-Mobile customer?" and "What do you like most about T-Mobile?" After completing the survey, I was then told I could get an Apple Watch 7 Series for $1. After clicking on the offer, I was taken to another bogus website that wouldn't even load. I won't name the website as it should not and is not deserving of the intention.
Wireless subscribers have had issues with text messages and spam calls seemingly forever and they seem to be on the rise. A recent article from the NY Times stated that 11.6 billion scam messages were sent on American wireless networks in the month of March. That number was up 30% compared to February. Providers have come up with tools to try and block them. T-Mobile, other carriers, and even MVNOs do have spam blocking features in place, but it's clear the tools still have a ways to go. T-Mobile does at least give its customers the ability to report spam and unwanted messages by forwarding them to the number 7726 (SPAM).
---
---