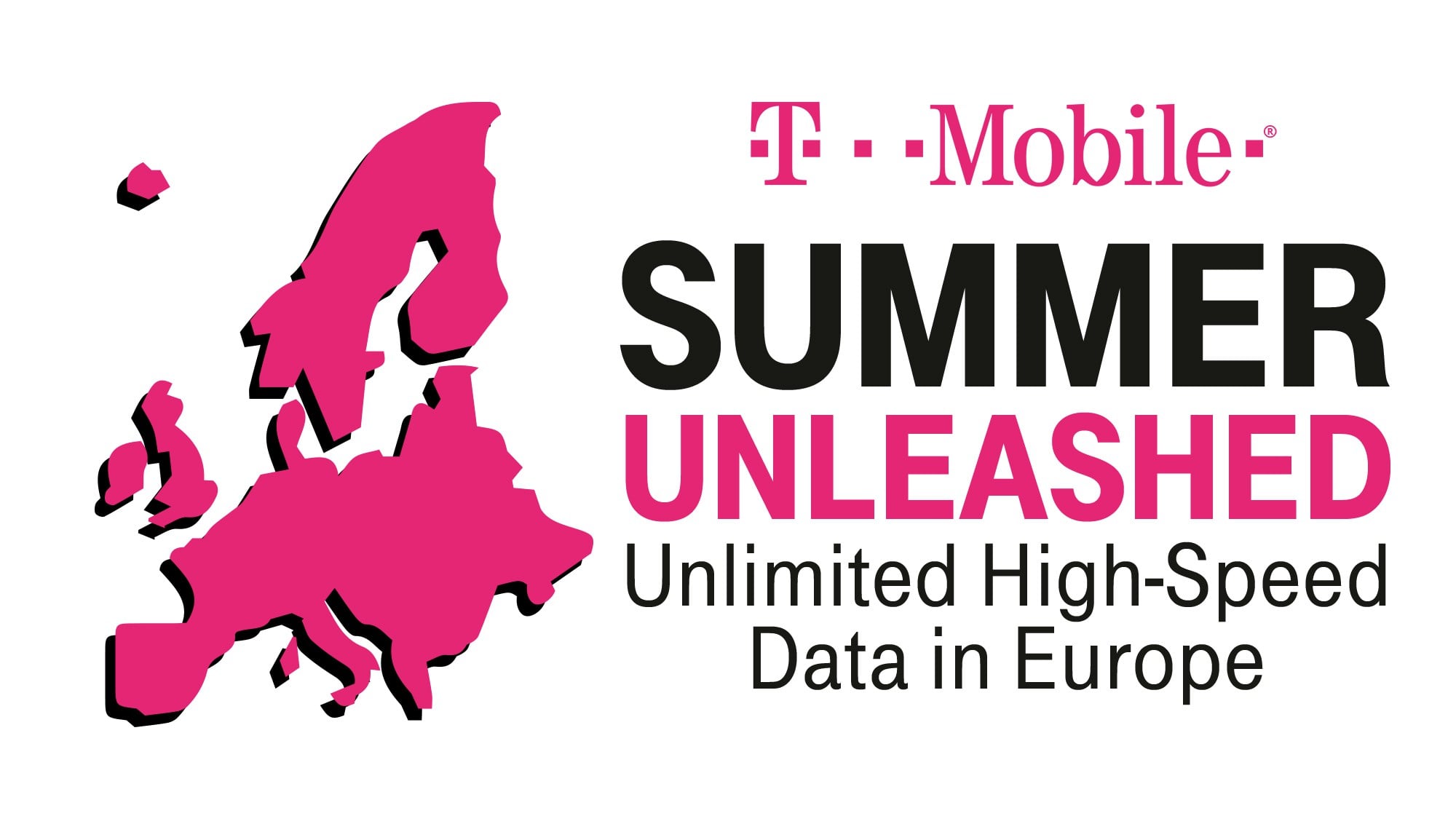 ---
Every summer, the most popular overseas travel destination is Europe and this summer more than 2.5 million Americans are expected to travel there.  If you're a T-Mobile customer with a Simple Choice plan and headed to Europe this summer you'll be happy to know that you'll have access to unlimited high speed data with speeds of up to 4G throughout Europe from July 1st to August 31st.  As always, international texting is included free of charge no matter wherever you are and calls are just 20 cents a minute throughout Europe.

On top of that T-Mobile has also announced that customers can now roam worry free while in Belize starting on July 1st.  There are currently over 140 countries where Simple Choice plan members can get unlimited data, and texting with flat rate calling while traveling. With the addition of Belize to that list, T-Mobile customers can now travel to all 20 countries in South and Central America without ever having to worry about data roaming or texting charges.

T-Mobile's CEO John Legere had the following to say about the new promotion and plan features:
The carriers see your summer trip as the perfect occasion to slam you with insane international roaming charges. When you travel with the Un-carrier, you'll never come home to surprise overages or crazy fees." .... "Travel with T-Mobile, and you can use your phone the way you want to without thinking twice!  Share every fantastic moment and don't pay a penny more for your data!"
Unfortunately, for those with tethering needs, you'll be disappointed to hear that tethering is not included while traveling abroad.  Regular download speeds while traveling abroad are 128 kbps, but with the promotion you'll have access to whatever speeds your phone supports in the country that you're in.
---
---