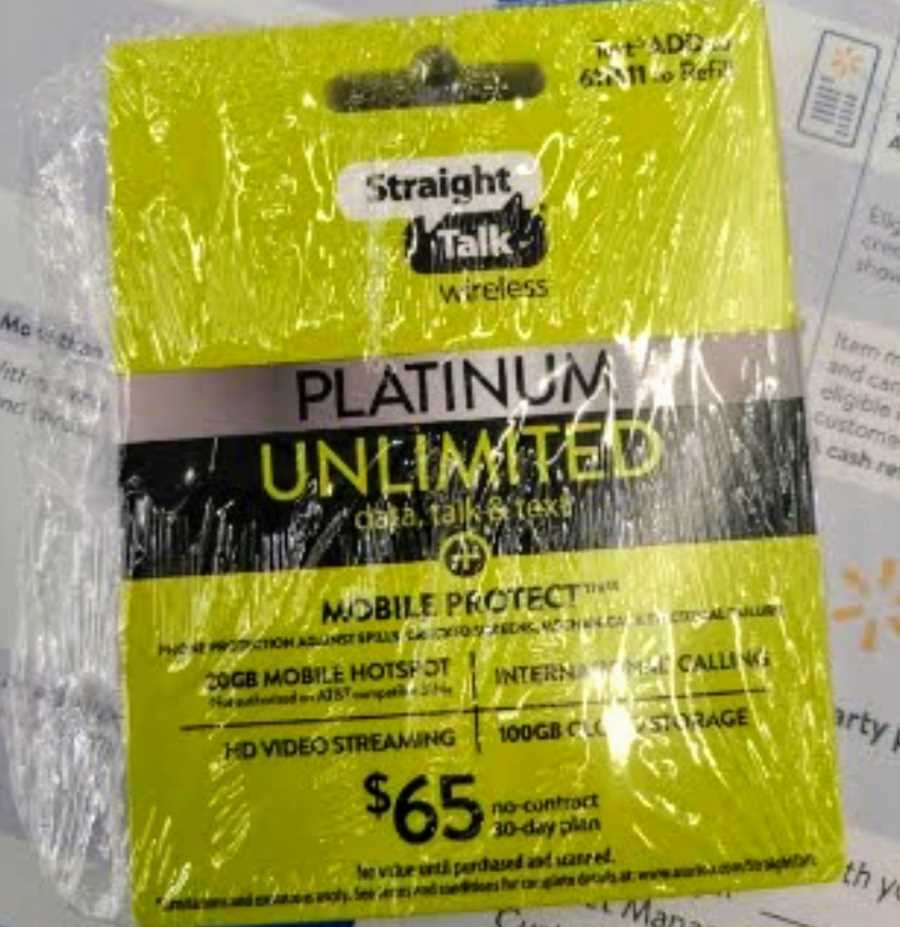 ---
Straight Talk Wireless has added a new phone plan to its lineup. It is a $65 "unlimited" data plan called "Platinum Unlimited." It offers premium features over Straight Talk's standard unlimited data plan, the "Ultimate Unlimited" plan. Thanks to @KingOfTechDeals for pointing the new plan out to me.
@yeswap @wave7jeff @bestmvno just ran across this...

Be informed of the latest deals, plans and promotions from Verizon and every one of its MVNO's when you subscribe to the Verizon weekly newsletter. No spam and you can unsubscribe at any time!

New Straight Talk plan pic.twitter.com/VlPCmm7jEw

— King Of Tech Deals (@KingOfTechDeals) September 24, 2020
Straight Talk's Platinum Unlimited Plan Details And Fine Print
Although Straight Talk is referring to the new $65 Platinum Unlimited plan as "unlimited" it technically is not truly unlimited. The plan's fine print states that Straight Talk reserves the right to review a subscriber's account for violation of the terms of service if they consume 60GB of data or more during a billing cycle. This is the same policy in place for Straight Talk's $55 Ultimate Unlimited plan and has in the past led to subscribers having their data slowed down or completely shut off.
For $10 more per month over the cost of the Ultimate Unlimited plan, subscribers are getting more desirable and premium features with the Platinum Unlimited Plan. Here's how the two plans differ.
The $65 Platinum Premium Unlimited Plan includes:
HD Video streaming
20GB of hotspot data
International calling
100GB of cloud storage
A Mobile Protect insurance subscription that gives subscribers free device protection from spills, cracked screens, and other mechanical or electrical failures. Service fees of up to $200 may still apply for repairs.
Whereas the $55 Ultimate Unlimited Plan only includes:
SD video streaming with a resolution of about 480p
10GB of hotspot data
Both plans of course include unlimited domestic talk and text. They are also capable of working over the customer's choice of either the AT&T, Sprint, T-Mobile, or Verizon networks, however, a majority of Straight Talk's subscribers are on the Verizon network. Subscribers who wish to use the plan on AT&T's network will not be able to use mobile hotspot, but it will work on the other networks.
Editor's Take
At the $65 price point, the plan starts to border on being a hard sell. It is at that price point where things start to crossover with carrier postpaid plans. For instance, AT&T's postpaid unlimited plans start at $65/month while T-Mobile's start at $60/month, and Verizon's at $70/month. The carrier postpaid plans have the advantage of coming with a higher level of priority data access on each network compared to Straight Talk's. That essentially means during times of heavy network traffic, postpaid customers will typically see faster data speeds compared to those on the Straight Talk plan. Also, those on a carrier postpaid plan won't get kicked off the network or have their plan shutoff for using too much data during a billing cycle. However, the carrier postpaid plans will typically have higher taxes and fees associated with them compared to the Straight Talk plan, and that does make the Straight Talk plan a cheaper option. The postpaid plans will also require credit checks, but Straight Talk's plan has the advantage here in that it is a no credit check plan offering.
---
---