Straight Talk Wireless Plans Now Include More Data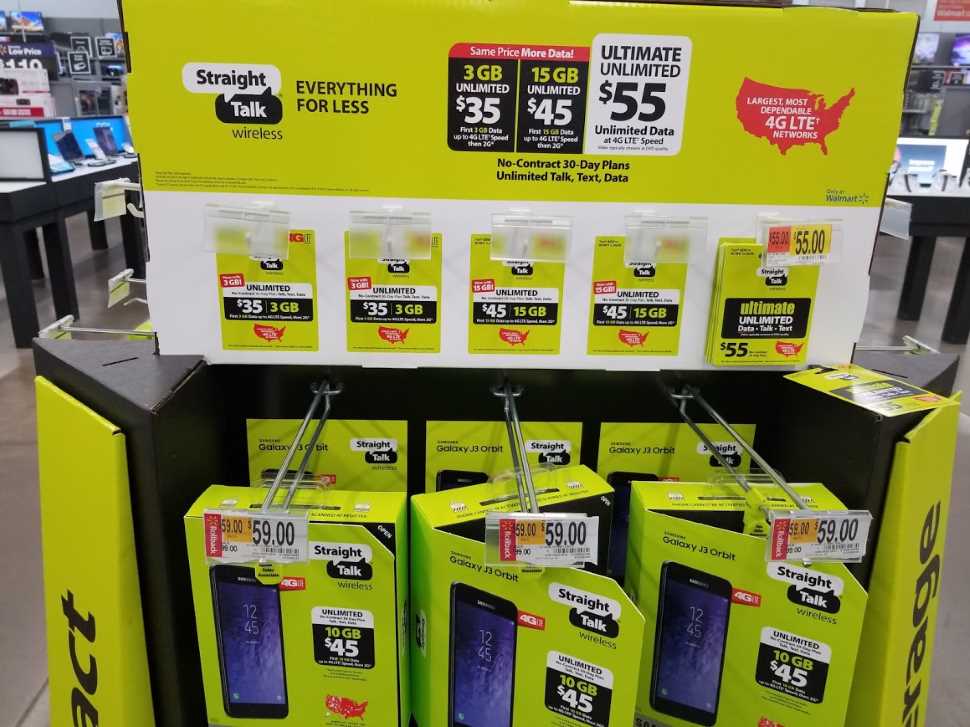 A few months ago Straight Talk Wireless was offering 50% more data on select plans with the purchase of a phone.  Now those changes have been made permanent.  Straight Talk has also updated its other phone plans to include more data and is now selling some data add-on cards.
Straight Talk's Updated Phone Plan Lineup
Here's what Straight Talk Wireless's updated phone plan lineup looks like with the changes highlighted.  Unless noted otherwise, all plans include unlimited talk, text and data with the specified amount of data at 4G LTE data speeds.
AR denoted auto-refill
$30/month - 1500 minutes, 100MB hard capped data, 150MB with AR, no changes from before
$35/month, $34 with AR - 3GB of LTE data, previously offered 2GB
$45/month, $44 with AR - Update 1/28/19: For the second time in a week Straight Talk has updated this plan.  Now comes with 25GB of 4G LTE data.  (1/25/19 - Updated to include 15GB of LTE data, previously offered 10GB.)  Buy 3 months in advance for $130 and save $5 over paying by the month.  Buy 6 months for $255 and save $15, pay for 1 year of service for $495 and save $45 compared to monthly payments.
$55/month - "unlimited" LTE data plan, customers who use more than 60GB in a billing cycle may have their account suspended.  Customers who pay for 3 months in advance with AR get the plan for $50/month
$60/month, $59 with AR - Update 1/28/19 to now include 25GB LTE data.  (1/25/19 Updated to include 15GB of LTE data), includes international calling.  Previously included  8GB/10GB of LTE data
Data Add-On Cards
Straight Talk Wireless is also advertising some data add-on cards as being new.  The following two cards are now available for purchase.
Both add-on cards come with data carryover.  Data will carryover forever, as long as your service remains active.
Editor's Take, More About Straight Talk Wireless
It's pretty common for wireless providers to offer bonus data for switching.  It's also pretty common for them to later make those bonus data offers permanent plans, particularly when it comes to Tracfone owned brands like Straight Talk Wireless.  Fellow Tracfone owned brand NET10 Wireless also recently had what were once bonus offer plans made into permanent fixtures.  Total Wireless and Simple Mobile are two other Tracfone owned providers that currently have bonus data offers, so perhaps we'll see them made into permanent plans soon as well.
Straight Talk Wireless is an MVNO provider that operates on all 4 major wireless carriers in the USA.  Customers who bring their own device can choose AT&T, Sprint, T-Mobile or Verizon as their underlying provider network when they activate on the MVNO.
---
---