TracFone Brands Straight Talk And Walmart Family Mobile Set To Launch Several New Phones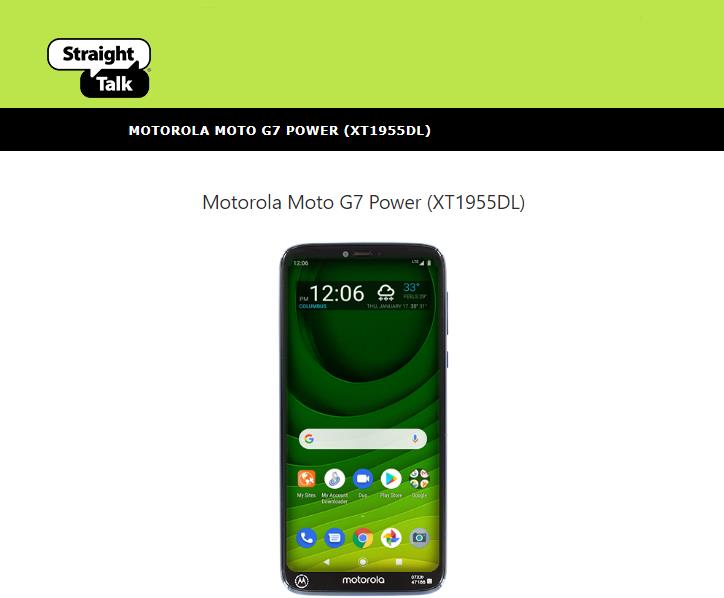 According to Tracfone brand authority and vlogger Mil Hustles, Straight Talk Wireless and Walmart Family Mobile are set to launch several new devices.  Hustles says that the brands typically launch new devices from June onward until the end of the year.
The new devices coming to Straight Talk Wireless include the Moto G7 Power for $179, the Moto G7 Play for $139.00 and an unknown device from LG with model number L423DL for $129.00.  The LG phone is believed to be the LG Solo as a device with a similar model number designation was just recently released by Total Wireless at Best Buy.
Coming to Walmart Family Mobile is the TCL A1 for $24.88.  The Moto G7 Play will also be making an appearance.  One other device possibly coming and uncovered by BestMVNO is the TCL A1X with an unspecified price.
None of the devices have officially launched just yet, so prices could change a little bit before they hit the shelves.  They should, however, appear online and at a store near you any time now, as the Tracfone brands already have support pages set up for each device (see WFM support, see STW support).  At the moment, the devices are nowhere to be found on either Straight Talk Wireless's or Walmart Family Mobile's main websites.
Be informed of the latest deals, plans and promotions from Verizon and every one of its MVNO's when you subscribe to the Verizon weekly newsletter. No spam and you can unsubscribe at any time!
Watch Mil Hustles Unveil The Upcoming Device Launches Below
Device Specifications
The Moto G7 Play and the Moto G7 Power device specifications have already been covered in the BestMVNO phone compatibility and specifications database, so they're not going to be covered again here. But you can check them out with the links provided.
L423DL Device Specifications
8 MP Rear Camera/Video Recorder
Android 8.1.0 (Oreo)
5 MP Front Camera
2GB RAM
16GB internal storage expandable with microSD card
3000 mAh battery
FM Radio
5.7" screen with resolution 720x1440 px
Qualcomm Snapdragon Octa-core 1.8GHz processor
TCL A1 (ALA501DL) Device Specifications
MediaTek Quad-Core 1.1GHz processor
16GB internal storage expandable with microSD card
2GB RAM
5MP rear camera
2MP selfie camera
5" screen with a resolution of 960x480 px
2200 mAh battery
Android 8.0 Oreo
TCL A1X (ALA503DL) Device Specifications
Processor not yet specified
16GB internal storage expandable with microSD card
2GB RAM
13MP rear camera
5MP selfie camera
Screen size undefined, resolution of 720x1440 px
Android 8.1 Oreo
---
---