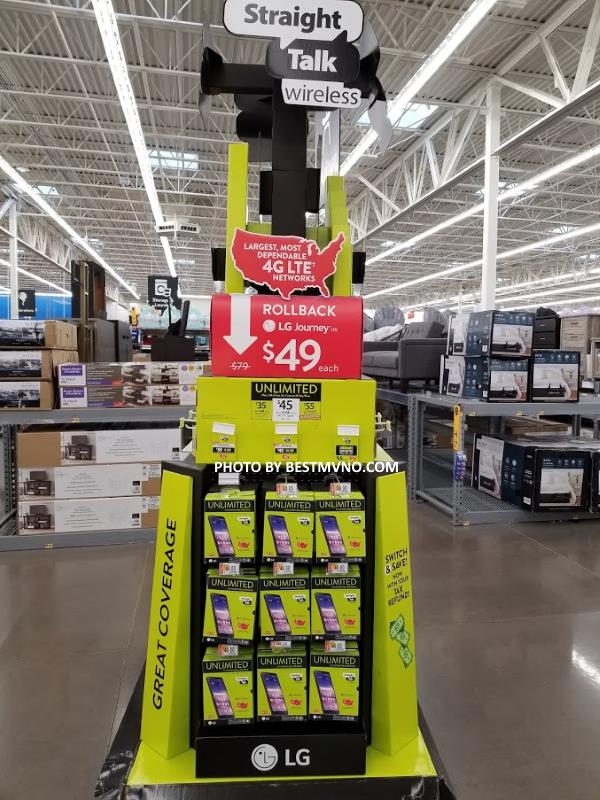 ---
For the first time ever, Straight Talk Wireless now has more subscribers than all other Tracfone brands combined, excluding SafeLink.  SafeLink is a notable exclusion because it is part of the government-funded Lifeline program that helps low-income consumers get discounted phone service.
Straight Talk Wireless's subscriber count currently sits at 9.382 million as reported in América Móvil's 2019 quarter 4 earnings report.  That's a gain of 75,000 subscribers compared to quarter 3. The subscriber count for all other non-SafeLink brands totals 9.321 million down about 200,000 from the prior quarter.
América Móvil is the conglomerate behind Tracfone and its associated brands which also include NET10 Wireless, Simple Mobile, Total Wireless, Walmart Family Mobile, and several other smaller brands.  The company overall has seen its US subscriber base shrink for at least the last 8 consecutive quarters as tracked by Wave7 Research.  The total subscriber count for all brands stands at 20.9 million down from 21.2 million in quarter 3.  While the subscriber count has been declining, revenues and ARPU's (average revenue per user) year over year have increased.  América Móvil attributes those improvements to its bottom line due to subscribers shifting towards its higher spend brands which include Straight Talk and Total Wireless.  The company's improved ARPU was also helped by the loss of 700,000 low-margin ARPU SafeLink subscribers year over year.
Straight Talk Is The Largest MVNO Brand In The USA
Most MVNO brands do not disclose their subscriber counts.  Of the brands that do, with over 9.3 million subscribers Straight Talk Wireless is the largest in the USA.  The next largest non-Tracfone related brand is Consumer Cellular with 3.75 million customers.  To put that more into perspective, Straight Talk Wireless is also one of the largest prepaid brands in the USA falling just below a couple of carrier prepaid brands.
Sprint's Boost Mobile brand only holds over 8 million subscribers.  AT&T's Cricket Wireless boasted of having 10 million+ subscribers last year while T-Mobile says its prepaid brands which include T-Mobile Prepaid and Metro By-T-Mobile total over 20 million subscribers.  A majority of those subscribers are with Metro By-T-Mobile. Verizon's prepaid brand Visible was launched less than two years ago and likely only has a small subscriber base given Verizon's lack of marketing of the brand.
Why Is Straight Talk Wireless Such A Success?
Straight Talk Wireless's success can likely be attributed to the brand's relationship with Walmart.  Walmart is Straight Talk's exclusive retail partner. The brand is heavily marketed inside the store with advertisements frequently being displayed on the store's televisions.  Big displays like the one pictured above can also readily be found within Walmart's electronics department.  Straight Talk also provides a more affordable option for customers seeking service on the Verizon network compared to subscribing to Verizon directly.  Verizon Wireless plans are sold at Walmart too.
Besides having the in-store partnership with a major retailer, Straight Talk's success can also be attributed to the money it spends on marketing.  The MVNO is constantly churning out new commercials for both TV and radio that air nationally.  One of the latest commercials airing on a TV near you can be seen below.
---
---