Updated Deal! Get An HTC 10 For $240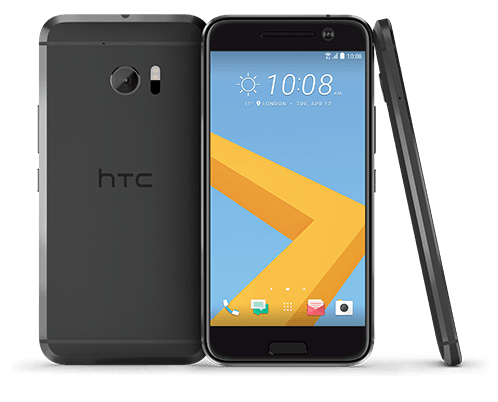 The HTC 10 was HTC's flagship device for 2016.  It was released in May of that year at a price of $699, and it competed against the Samsung Galaxy S7 and LG G5's of the world. In fact if you head in to Best Buy today, you'll see that the retail giant is still selling it for $690, while the HTC website has it for $599.
Currently, those who are willing to head on over to their nearest corporate Sprint store or online can go grab one for just $240. You don't even have to sign up with Sprint to get it at that price!  The deal is not available online unless you are a current Sprint customer.  If you are a current Sprint customer you can get the phone on an installment plan of $10/month over the course of 24 months.  Oddly, the promo is not available in store to current Sprint customers, it is only over the phone or online.  The deal is available to both current and new customers.  For some strange reason, Sprint has a policy of not selling phones to you unless you are a current customer or are signing up to be one as I recently found out. That means you cannot purchase the phone and take it to an MVNO, at least not right away. You should be able to purchase the phone with a plan, and immediately cancel the plan and still keep the phone at the huge discount.  I was not able to get a straight answer from Sprint to see what the exact fees would be for doing so, although they did say if you cancel the plan charges will be prorated for the portion of the plan that was used before cancellation. In typical Sprint fashion, they often like to make things difficult.  They would rather you buy a phone from a third party than to sell you one directly to use with an MVNO costing Sprint the opportunity to profit on a phone sale.
Locally I just tried 4 Sprint stores to see if they had the phone outright for $240.  None of my local stores had even heard of the deal, so if you are interested in it, call ahead and see if your store has it.
The HTC 10 that Sprint is selling is unlockable and compatible with AT&T and T-Mobile. Those who know a thing or two about flashing custom ROM's and modems should be able to get it to work on Verizon as well.
HTC 10 Specifications
The HTC 10 features the following:
5.2 inch, Quad HD (2560 x 1440 pixels) Super LCD display
12 MP f/1.8 aperture main camera (ranked a top pick by DXOMark) with a 5 MP selfie camera
Android Marshmallow with the ability to upgrade to Nougat
3000 mAh battery with quick charge 3.0
32 GB of internal storage with support for a microSD card
4 GB RAM
Quad core Qualcomm® Snapdragon™ 820 processor
Said to have support for the following LTE bands:
2,4,5,7,12,13,25,25,41
---
---