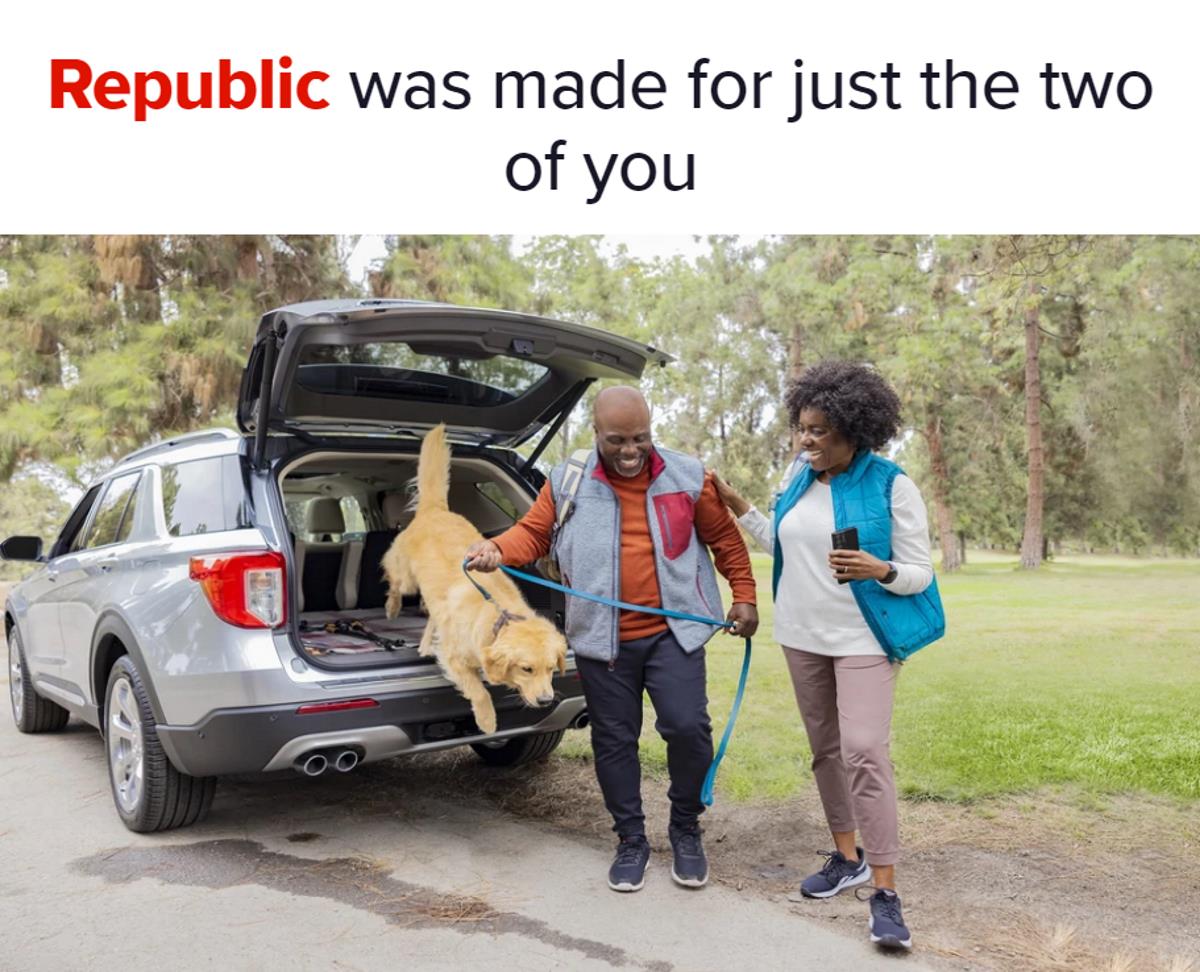 ---
In November, BestMVNO reported that Republic Wireless was temporarily shutting down its website and would temporarily stop accepting new customers. Republic Wireless said it was making the move to rebrand and to release new plans. The new plans were leaked out ahead of their official launch which was scheduled for December 1st. However, December 1st came and went and there was no relaunch. It wasn't until mid-December that Republic Wireless came back online with new plans, a new website, and a new logo.
Hi, we're the new Republic Wireless. Now on a network with the speed and reliability you deserve and unmatched U.S.-based customer support. Celebrate our refreshingly simple wireless plans designed for you at https://t.co/l7ySA43Aj9. pic.twitter.com/ItPYiIJxUr

— Republic Wireless (@republicwirelss) December 16, 2021

The new plans were identical to those that were leaked online weeks earlier. Only three plans are offered. A $20/month plan with 1GB of hard capped high-speed data, a $40 plan with 20GB of high-speed data before throttling, and a $60 plan with 35GB of high-speed data before throttling. Extra high-speed data is available with each plan priced at $5/GB. Significant discounts are available for couples, with the price for each plan for two lines costing $30, $60, and $90 respectively. The plans are also targeted towards Consumer Cellular's age 55+ demographic.
When the plans were leaked, there were many unknown questions attached to them, such as what network do they use? Are there any undisclosed features? Now that the plans are live, the main part of their website still doesn't make those answers clear. In fact, if you head on over to their coverage checker, you won't even get to see a coverage map. All that you will see when you input your zip code into their coverage checker is a message that says "we've got you covered" if coverage is available in your area. It's only after some deep digging through the Republic Wireless website that it becomes apparent what network Republic Wireless is using, and that there are some new and unadvertised features available with the updated plans. So let's take a deeper dive into the new Republic Wireless and see what their updated plans are all about.
Republic Wireless New Plan Features And New Network Partner
In March of 2021, Republic Wireless was acquired by the DISH Network Corporation. At that time, the DISH Network had a long-term deal in place exclusively with T-Mobile to allow DISH's wireless customers to use the T-Mobile network for service. Republic Wireless had used T-Mobile and Sprint for coverage prior to being acquired by DISH, so it didn't appear that much would change in terms of coverage for Republic Wireless customers under its new owner. However, in July of 2021, DISH announced that it had signed a long-term agreement with AT&T to allow AT&T to become the primary network service partner for DISH's MVNO customers. DISH said that the agreement would provide current and future customers of its retail wireless brands including Boost Mobile, Ting Mobile, and Republic Wireless access to connectivity on AT&T's network as well as its own 5G network when it becomes operational. However, a timeline as to when DISH's MVNO brands would have access to the AT&T network was never announced.
Fast forward to today, and we find that Republic Wireless is now activating on the AT&T network. Republic Wireless is not advertising this anywhere on their main website, and they have not issued any press releases announcing that they have a new network partner. However, DISH's contract with AT&T likely doesn't allow for DISH's MVNOs like Republic Wireless to publicize what network they are using, but they could simply state that they are on a new network. The information as to what network they are using can only be found through a new Republic Wireless YouTube video and on a corresponding help and support webpage that explains to its customers how to configure their phone's APN settings. In a nutshell, APN settings are needed to get your phone connected to your carrier's cellular network and to be able to send MMS picture and video messages. Without a properly configured APN, you'll have no service. Republic Wireless's new APN settings are configured to connect to the AT&T network.
Now with a new underlying network partner, also comes some new unadvertised features. Republic Wireless's homepage shows that its $40 and $60 plans include "unlimited talk, text, & data." The fine print says that for the $40 plan customers using over 20GB of data, and for the $60 plan customers using over 35GB of data, "will have their speeds reduced." However, no further details are given. But with a little bit of digging through Republic Wireless's help files, it's made clear that data speeds are throttled to 512Kbps once each plan's high-speed allotment gets surpassed. This also matches what's going on at Boost Mobile. Now this is significant because most providers on the market throttle data speeds to 128Kbps or less with their plans after their high-speed allotments are surpassed. And data speeds that slow, are virtually unuseable.
While data speeds at 512Kbps won't be fast enough for HD video streaming, they are still fast enough to browse the web, use social media, stream audio, and stream videos in low quality. Of course, most things are going to take significantly longer to load than they would if data speeds weren't throttled. Still, this is a positive change for Republic Wireless.
The new plans also include 50 domestic voice roaming minutes and unlimited domestic roaming text messages. There is no roaming data. This also matches what's going on at Republic's sister brand, Boost Mobile. Unlimited international text messages are also included with Republic's $40 and $60 plans. Unlimited here is defined as up to 10,000 outbound international messages each month.
Republic's $20 plan does have some additional features and lack thereof to go over as well. For starters, data is hard capped. So if you hit your limit, you have no more data for the month unless you purchase a data pack priced at $5 for each additional GB needed. The data packs expire 30 days after purchase. Customers who hit the data limit, will not be able to send or receive MMS picture and video messages unless they add more data. International text messages are not included with this plan and cost 10 cents per message.
Taxes and fees cost extra with every plan. All plans include mobile hotspot that draws from the plan's high-speed data allotment. A maximum of two lines are allowed per account. A table summarizing the base features of each plan is shown below.
| | | | |
| --- | --- | --- | --- |
| | Only What You Need | Everything You Want | Everywhere You Go |
| Price 1 Line | $20 | $40 | $60 |
| Price 2 Line | $30 | $60 | $90 |
| Unlimited Talk & Text | ✓ | ✓ | ✓ |
| High Speed Data Per Line | 1GB | 20GB | 35GB |
| Unlimited Throttled Data Speeds | Not Available | 512Kbps | 512Kbps |
| Hotspot | 1GB | 10GB | 20GB |
| International Texts | 10c/message | 10,000 | 10,000 |
---
---