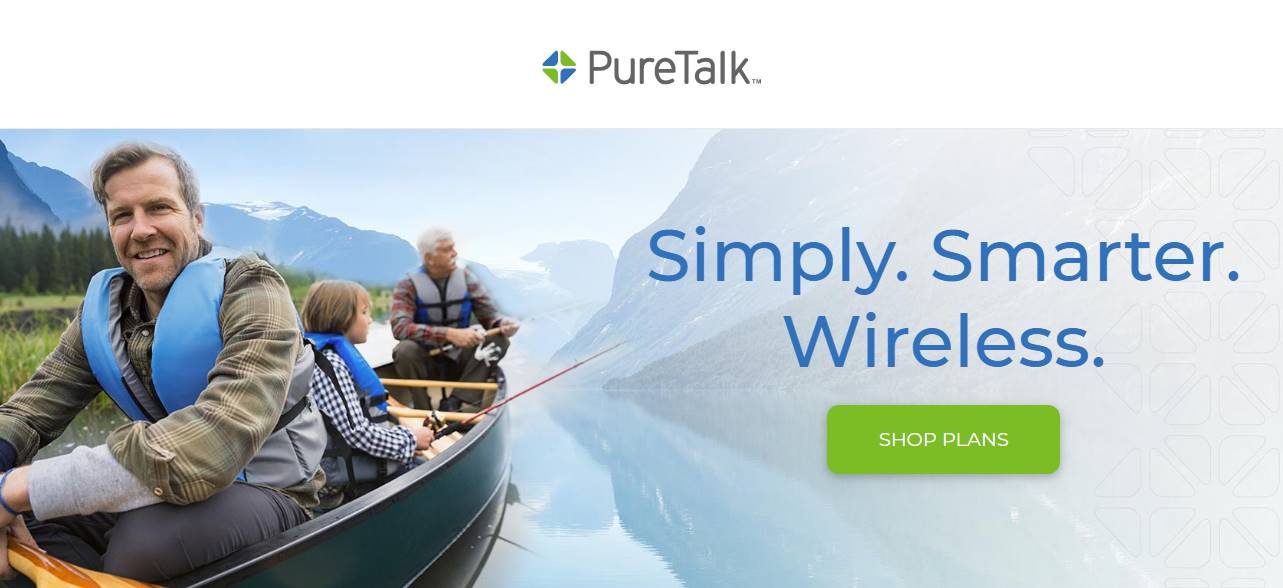 ---
Pure TalkUSA has had a very busy past few weeks. The service provider has rebranded itself to be called just Pure Talk. A website redesign was also recently pushed out as was a new logo. The firm Wave7 Research just sent a report out to its subscribers detailing a new Pure Talk TV ad launch. And a Pure Talk rep has informed BestMVNO that its $250 off any iPhone offer will continue to be in place moving forward throughout the rest of October. The deal has been available since at least June.
Pure Talk's New Website And Logo
The new website design looks a little cleaner and less busy to me and the navigation menu has been improved. "Plans" and "Phones" menu navigation items are now front and center instead of being buried underneath a drop-down menu. There's also a new "shop plans" button featured on the home page centered around a new tagline:
Be informed of the latest deals, plans and promotions from AT&T and every one of its MVNO's when you subscribe to the AT&T weekly newsletter. No spam and you can unsubscribe at any time!
"Simply. Smarter. Wireless."
The changes should help customers find what they need quicker. Website colors have also changed going from dark to more light. The logo has been altered changing from dark purple and dark green to blue and lighter green. It's also a bit more open. You can see the old logo and new one compared below. A trip to the Internet Archives will show you what the old website design looked like if you are interested.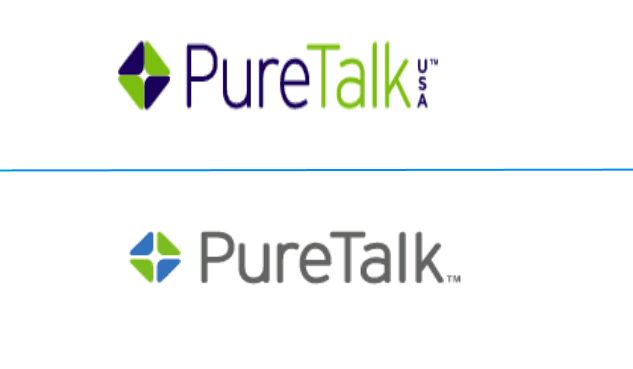 New Pure Talk TV Ad
Wave7 Research reports that Pure Talk has a new TV ad airing that is targeting Fox News viewers. The new ad entitled "Switch," launched in late September and promotes Pure Talk's $20/month plan that features 2GB of high-speed data. It also tells viewers that the average family switching to Pure Talk saves over $70/month on their phone bill. The audience is told that they'll get the same number of bars with Pure Talk because it's on the same network as the larger providers. Pure Talk doesn't disclose in the commercial what that provider is, but a coverage map on their website is similar to AT&T's. At the time of this writing and according to iSpot.tv, the commercial last aired on 10/5/2020 during Tucker Carlson Tonight on Fox News. You can view it below.
$250 Off Any iPhone
Pure Talk continues to offer the discount on the same iPhone models as before, namely:
iPhone SE 64GB - $149, regularly $399
iPhone SE 128GB - $199, regularly $449
iPhone SE 256GB - $299, regularly $549
iPhone 7 32GB - $149, regularly $399
iPhone 7 Plus 32GB - $249, regularly $499
iPhone 8 Plus 64GB - $299, regularly $549
iPhone XR 64GB - $349, regularly $599
iPhone XR 128GB - $399, regularly $649
iPhone 11 64GB - $449, regularly $699
iPhone 11 Pro 64GB - $749, regularly $999
iPhone 11 Pro Max 64GB - $849, regularly $1099
iPhone 11 Pro 256GB - $899, regularly $1149
Some of the models and color combinations are out of stock. A tweet from Pure Talk says they'll only be available while supplies last, so the out of stock items may not be replenished.
Did you know you can save over 50% on select iPhone models with Pure Talk? Get your hands on a discounted iPhone before it's too late. This deal is available only while supplies last. Shop our discounted iPhones here: https://t.co/XyXsTLyztR pic.twitter.com/lNf13DOK6w

— Pure Talk (@puretalkusa) October 5, 2020
The phones are sold unlocked, however, in order to get the full discount customers will need to remain subscribed to Pure Talk for 24 months. The discount is only available to those who purchase Pure Talk's $45 plan with 20GB of high-speed data or their $55 plan with 30GB of high-speed data.
---
---