Pure Talk Launches New Commercial: "Why Thousands Are Switching"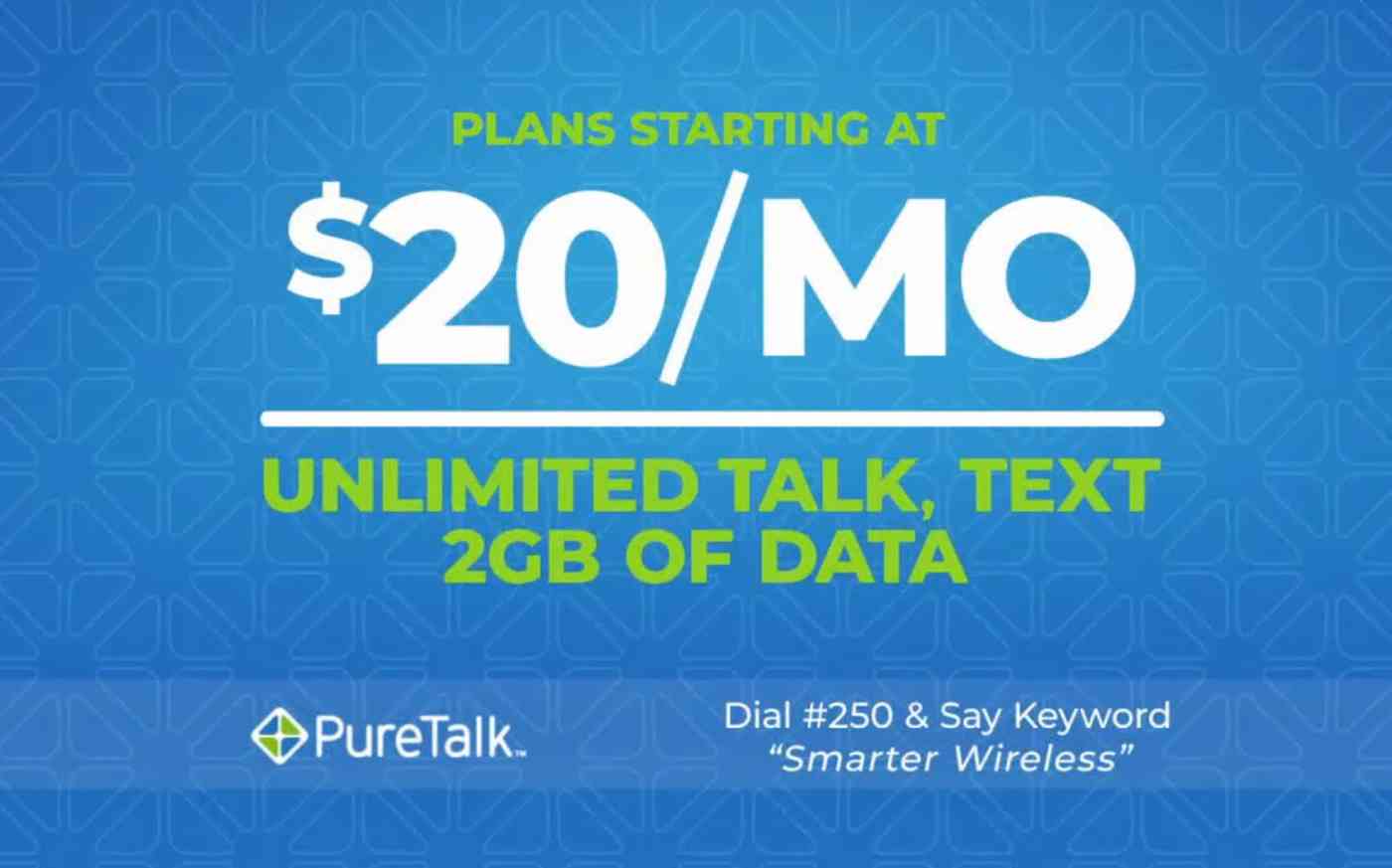 As far as advertising campaigns go, Pure Talk had a fairly productive 2020. The AT&T powered MVNO ran several TV ads with national airings occurring primarily through Fox News programming. From mid-September through mid-December 2020, a commercial aired explaining to viewers how much they could save by switching to Pure Talk. That was a follow-up to a commercial that aired earlier in the year that told viewers they are paying too much for their wireless bill when they don't need to. The ad also highlighted Pure Talk's $20 unlimited plan with 2GB of data. It was Pure Talk's first TV ad in two years.
A recent prepaid wireless report issued by the firm Wave7 Research noted that the provider began airing another commercial in mid-December. This ad explains to viewers "why thousands are switching to Pure Talk for their cellular service." Viewers are told that customers can keep their own phones while also using the same network that they are used to with a bigger provider. Like the other commercials, it too pitches Pure Talk's $20 plan and airs during Fox News programming. You can watch the whole thing below.
Television advertising isn't the only medium that Pure Talk likes to advertise through. The Wave7 Research report also noted that the MVNO has been advertising on radio. One ad with a theme similar to the TV ads has been played thousands of times since May and also airs during Fox News radio shows.
BestMVNO noted last month that a trend may be forming in digital advertising with several prepaid brands spending to promote videos published on their YouTube channels. TextNow's YouTube video ads have achieved more than 20 million views over the last several months while Verizon's Visible brand has managed to amass 18 million views since October. A check of Pure Talk's Youtube channel suggests the provider may be gearing up to launch a campaign through the digital platform as well. Pure Talk's YouTube channel only contains 10 videos, but 9 of them were released in the past week. The other video was published in 2018. None of Pure Talk's newly released videos have achieved much more than a dozen views. But given that they released 9 videos in a week after 2 years of silence seems to suggest that they are looking to do something through the platform and with digital video marketing in general.
Be informed of the latest deals, plans and promotions from AT&T and every one of its MVNO's when you subscribe to the AT&T weekly newsletter. No spam and you can unsubscribe at any time!
Jeff Moore, Principal of Wave7 Researched added:
"The larger context here is that Telrite, Pure Talk's parent company, is investing in its brands, having also purchased H2O Wireless recently. With TracFone being purchased by Verizon, it will be interesting to see whether Telrite can take advantage of the changes and build its H2O Wireless and Pure Talk brands in 2021."
---
---