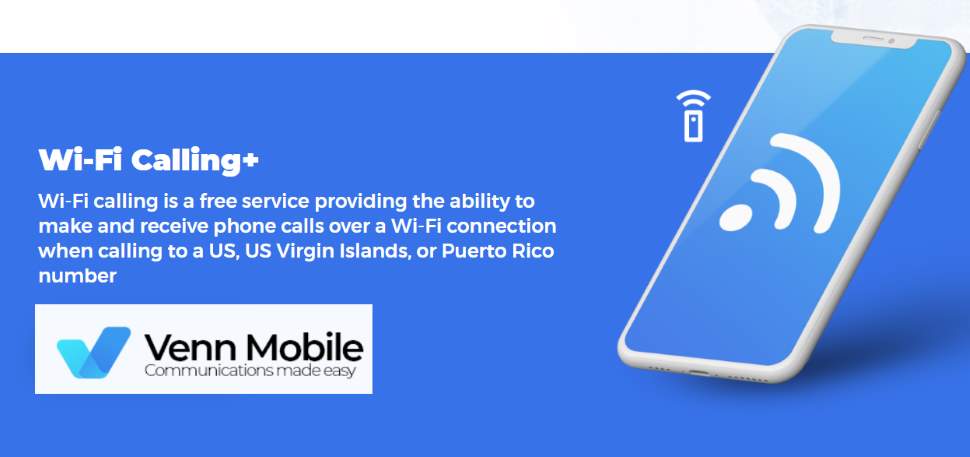 In this guide, I will explain everything you need to know about Venn Mobile before you subscribe. I want you to learn the ins and outs of Venn Mobile so that you can make an informed decision on if this is the best place for you to spend your hard earned cash.
---
Venn Mobile At A Glance
Logo:
Year Founded:
2020
Networks Used:
Sprint
5G Bands Used:
Support For BYOD:
Yes
Sells Phones:
Yes
All Taxes And Fees Included In Price?
No
Online Payment Options:
Credit Cards, Debit Cards
---
A Summary Of Venn Mobile Phone Plans
Last Updated: Oct 3, 2020
No Credit Check Single Line Monthly Prepaid Plans
---
---
advertisement
---
Things To Know About Venn Mobile Before You Subscribe
Venn Mobile operates as a prepaid no-contract provider using Sprint towers.  The wireless brand was launched in early 2020, and is run by the same people who own the T-Mobile business plan reseller Teltik.
Venn Mobile offers only one phone plan but it is feature rich.  The plan is priced at $30/month and it includes unlimited talk, text, and LTE data.  However, it also includes several other features such as 50GB of mobile hotspot, free domestic roaming with unlimited roaming talk and text and 100MB of data, WiFi calling, free calls to and from Mexico and Canada and 10GB of LTE data to use while in either country.  Video streaming is at a resolution of 1080p.  The service also includes a VPN service for use on unsecured WiFi networks.
The plan is not without negatives.  Customers currently on the Sprint network cannot port to Venn Mobile, they must either first port to another non-Sprint based provider before porting to Venn Mobile or get a new number altogether when activating service.  There is also a data prioritization policy in place.  Customers that use about 50GB of data during a billing cycle may have their data speeds temporarily slowed down during times of heavy network traffic.  Although this is technically a negative, every unlimited plan wireless provider on the market has some sort of data prioritization policy in place.  The policies exist to help make sure everyone using the network has an acceptable experience instead of having it slow down for all customers due to groups of individuals hogging data.
---
Supported Phones And BYOD Devices
Venn Mobile supports any device that is compatible with the Sprint network, but it must not be under contract or have any financial obligations tied to it.
---
Where To Buy Service Plans And SIM Cards
Venn Mobile is an online-only service provider, SIM cards are not sold in stores.  If you'd like to initiate service with Venn Mobile it must be done through the company's website.
---
Venn Mobile Customer Service
Venn Mobile advertises that customer support is available 24h a day.  Support is available over the phone at:
1-(888) 752-3646
Local:(732) 272-0863
Customer support can also be reached through online chat, social media and by email by filling out a form on their website.
---