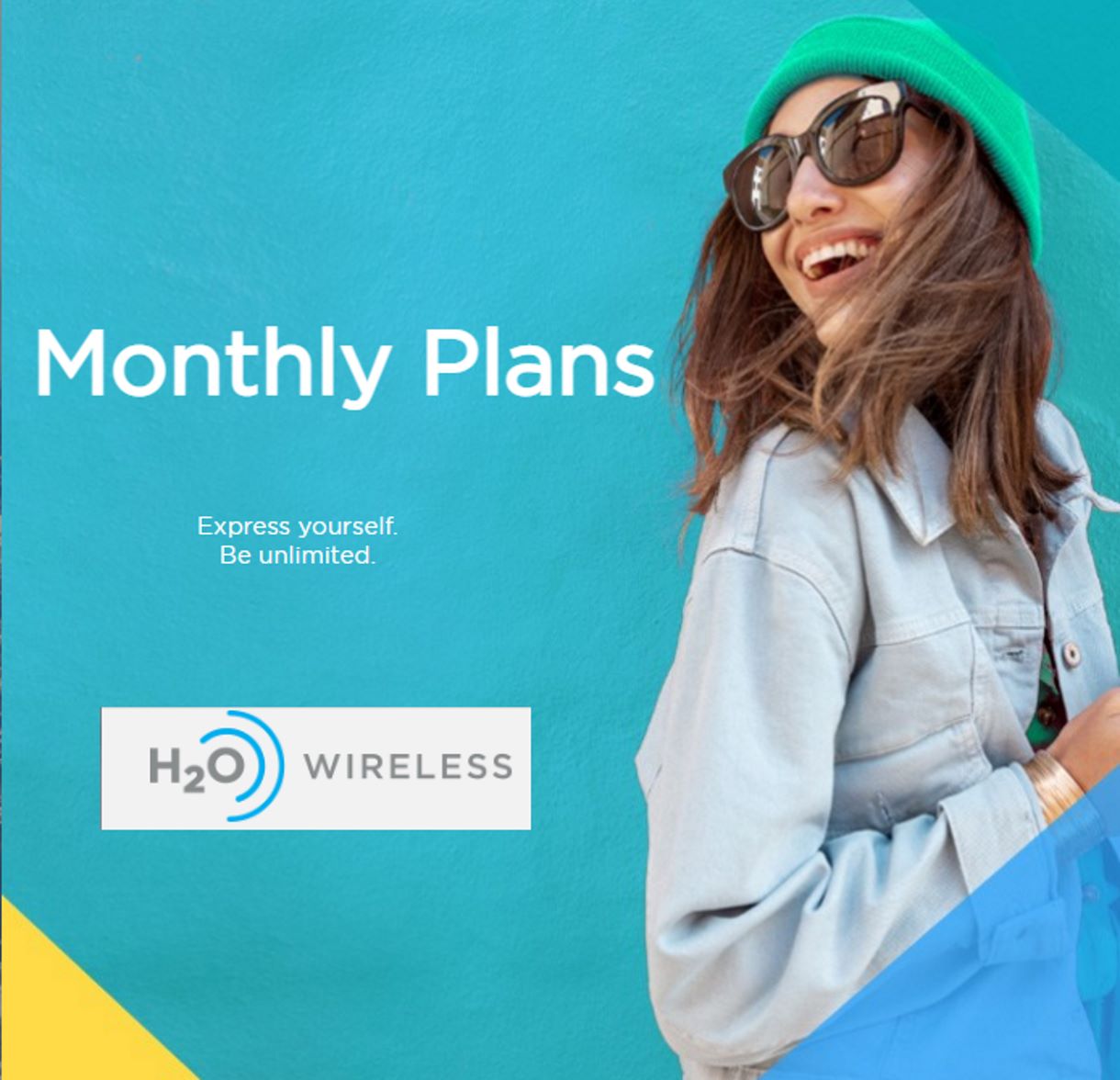 ---
H2O Wireless has updated its plans by adding a new $70 "Maxed Out Unlimited" plan. The AT&T powered MVNO now has three wireless plans that it is calling unlimited. Unfortunately, none are truly unlimited, as they all have high-speed data caps. BestMVNO has also learned that H2O Wireless will soon be releasing tablet plans that will start at $10/month for 2GB of data.
H2O Wireless's $70 Maxed Out Unlimited Plan Explained
H2O Wireless's new Maxed Out Unlimited Plan is $70/month, but $63 if you enable auto-pay billing on your account. The plan includes unlimited talk, text, and data, however, data speeds will slow and max out at 128Kbps once you consume more than 60GB in a billing cycle. The plan also includes 5G network access, international calling to 71 countries, a $30 international roaming credit for use in Mexico and Canada as well as an additional $5 international talk credit. It is mobile hotspot enabled, and you can use up to 30GB of the plan's high-speed data allotment for hotspot.
Below is a table highlighting the differences between the three plans that H2O Wireless now calls unlimited.
| | Unlimited | Unlimited XL | Maxed Out Unlimited |
| --- | --- | --- | --- |
| Price/Autopay | $50/$45 | $60/$54 | $70/$63 |
| Data | 40GB | 60GB | 60GB |
| Hotspot | NA | 15GB | 30GB |
| Canada & Mexico Roaming Credit | $30 | $20 | $30 |
All of H2O's unlimited plans include a $5 international calling credit and international calling. The base unlimited plan includes international calling to 70 countries, while the two higher tiered plans also include 70 countries but for a limited time add calling to Pakistan. All plans throttle at up to 128Kbps once their high-speed data allotment gets consumed. Taxes and fees cost extra.
Upcoming H2O Wireless Tablet Plans
H2O Wireless will soon be releasing tablet plans. Pricing of the plans will mirror what is being offered by its sister brand, PureTalk. Here's how they'll look:
$10/month - 2GB data
$20/month - 5GB data
$30/month - 10GB data
The tablet plans do not allow for hotspot tethering. Presumably data speeds will be throttled once the high-speed allotment is reached. Taxes will likely cost extra.
At the end of January, BestMVNO reported H2O Wireless's sister brand, PureTalk also added tablet plans. So H2O Wireless is just following suit here. PureTalk also released support for eSIM in late January, so I'm looking for H2O wireless to offer support for it in the near future. Both brands share the same parent company in Telrite.
---
---