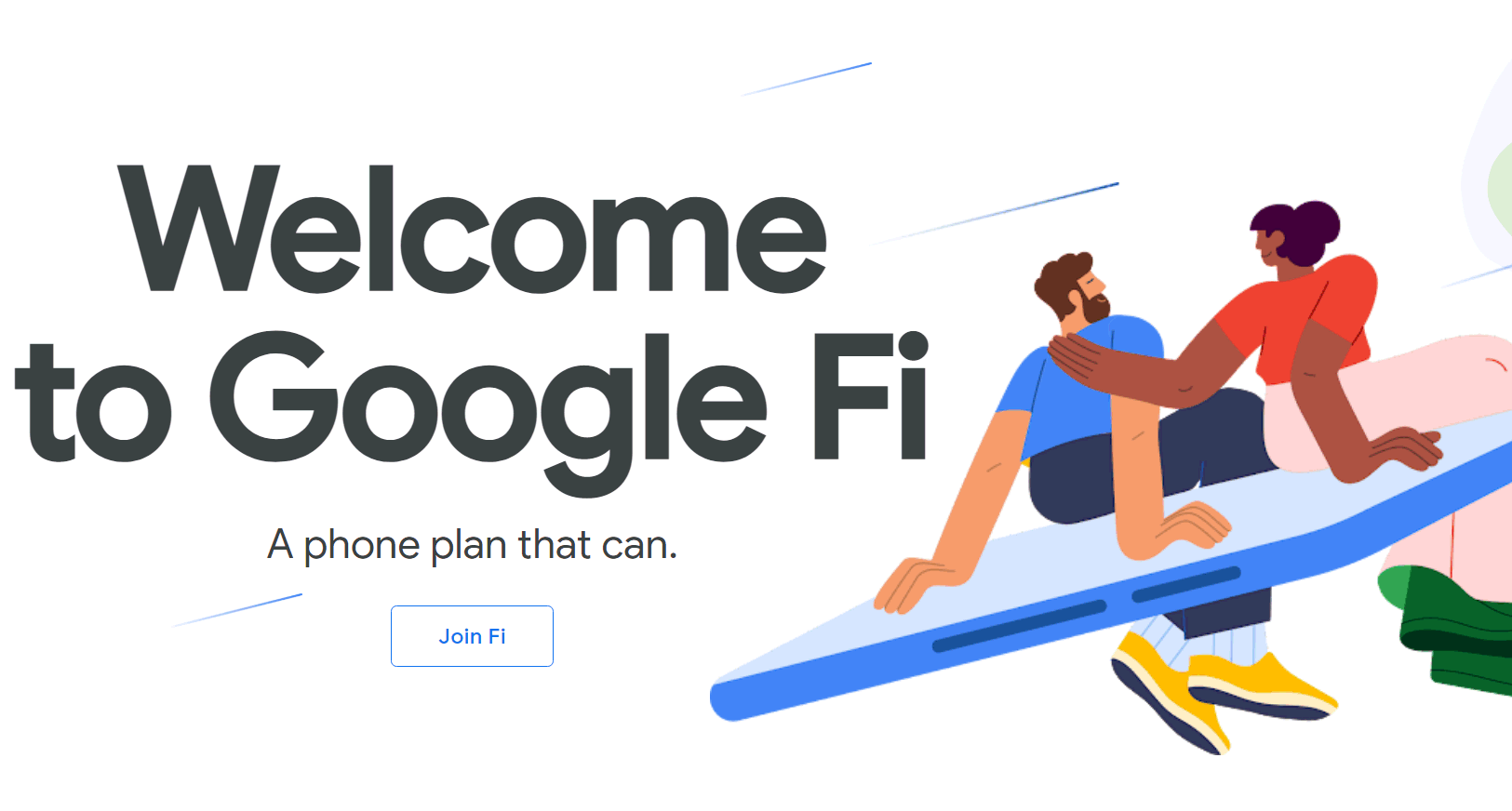 ---
Last month, Mike Dano of Light Reading reported that T-Mobile was in negotiations with Google, DISH, and Altice over the terms of new MVNO deals. During a conference call, T-Mobile stated it had a new deal in place with DISH barring regulatory approval. With new deals pending, BestMVNO was expecting numerous plan updates from the MVNOs involved in negotiations. Today, the first shoe has dropped. Reddit users are beginning to post that they have received an email from Google Fi notifying them that their plans are being updated. Users are being told, "you're getting more and paying less for your Fi service."
A quick check of Google Fi's website this morning shows that no changes have been implemented thus far. However, expect a formal change later today or in the coming days. Update: Google has now pushed the plan changes live to its website.
Google Fi offers two types of phone plans, a plan that it calls "Flexible" where users are charged data at a rate of $10/GB for a single line, and two plans that it calls "Unlimited." It is not clear what all of the changes at Fi are just yet. The emails posted by Redditors at this time just talk of changes for one unlimited plan. However, it's reasonable to expect updates across the board. Update: Google Fi has not updated its Flexible plan in a meaningful way, which is an odd move. Pricing remains unchanged. The plan does now offer calling between the USA, Canada, and Mexico at no extra charge. So you can use your phone to call while traveling in either Canada for Mexico.
The Google Fi subscriber who posted to Reddit is on Google Fi's base unlimited plan called "Simply Unlimited." The current price of the plan is $60 for a single line, with multi-line discounts available. The single-line price should be dropping. Based on the five-line pricing change, BestMVNO expects the base unlimited plan price to decrease by no less than $10. Update: the price of the plan is now $50.
Here's a table summarizing the current changes to Google Fi's base unlimited plan. This post will be updated with all other changes at Google Fi as soon as they are formally announced.
Google Fi's Simply Unlimited Plan Changes

| | | |
| --- | --- | --- |
| | Old Simply Unlimited | Updated Simply Unlimited |
| Price 1-line | $60 | $50 |
| Price 5-lines | $150 | $100 |
| High-speed Data | 22GB* | 35GB* |
| Mobile hotspot | 0GB | 5GB |
| Calls To Mexico & Canada Included | Yes | Yes |
| Data Roaming Canada & Mexico Included | Yes | Yes |
| Text Message Roaming Canada & Mexico Included | Yes | Yes |
| Voice roaming Canada & Mexico Included | 20c/min | Yes |
*Throttles to 256Kbps for the remainder of billing cycle after allotment reached.
Update: Google's new multi-line pricing Simply Unlimited plan pricing strategy is rather interesting. Customers with two lines pay $80, but 3-lines only pay $75. Here's the full price breakdown, taxes and fees are extra:
1 line - $60
2 lines - $80
3 lines - $75
4 lines - $80
5 lines - $100
6 lines - $120
Google Fi previously charged more money for the more lines you had. Google Fi's Unlimited Plus plan has also been updated. The plan now includes 50GB of high-speed data before throttling to 256Kbps. Previously it included 22GB. The plan also includes unlimited mobile hotspot. Pricing per line is as follows:
1 line - $65, previously $70
2 lines - $110, previously $90
3 lines - $135, previously $120
4 lines - $160, previously $180
5 lines - $200, previously $225
6 lines - $240, previously $270
Google launched its Fi brand back in 2015. Google's SIM cards are sold in a variety of places and are available through Amazon, and in stores at Best Buy and Target. Google seems to be making more of an effort to grow its wireless brand as of late. There are in-store exclusive plan deals available, and the company has been running a steady stream of digital media video advertising through YouTube. Last year, a TV advertising campaign was also launched, although no TV ads are currently running at this time.
---
---