FreeUP Mobile Has Updated Wireless Plans, Get 6GB Of LTE Data For $30/Month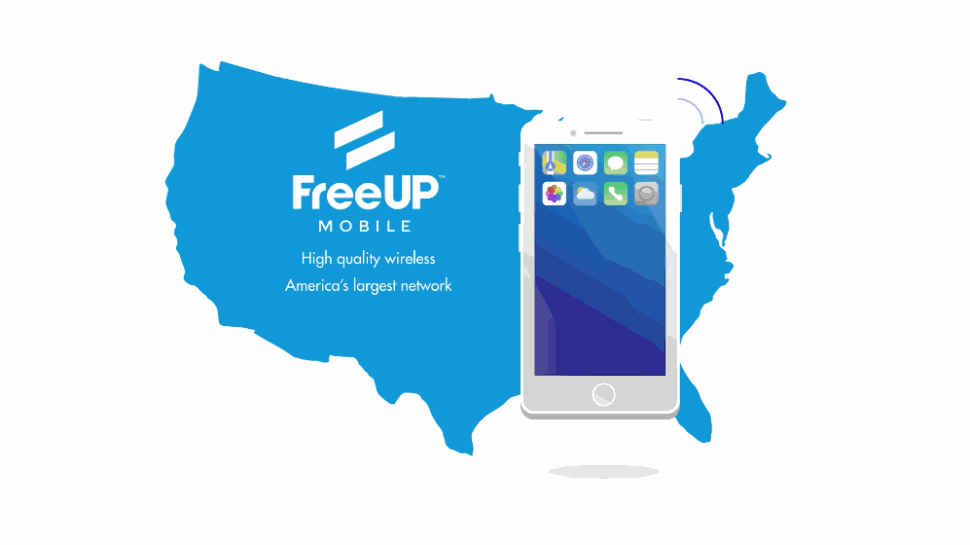 Thanks to a tip from Osiris Rodriguez, BestMVNO has learned that FreeUP Mobile has updated its wireless plans.  The AT&T powered provider has eliminated several plans and has improved or altered several others.  The BestMVNO featured plan includes unlimited talk and text with 6GB of LTE data for $30/month.
FreeUP Mobile Plan Changes Highlighted
FreeUP Mobile's old plan structure included a mix and match of global calling and texting plans with unlimited North America calling and texting plans.  The plans overlapped a little bit and perhaps were a little bit too confusing to navigate.  For instance, two $20/month plans were previously offered.  One plan included unlimited talk and text to the USA, Canada, and Mexico, with 2GB of LTE data, and the other included unlimited global talk and text to over 100 countries but only came with 1GB of LTE data.  FreeUP Mobile has elected to eliminate the North America only calling based plans in favor of its global calling plans.  The global calling plans have also been updated.
The plans North America calling plans that have been removed from the FreeUP Mobile plan lineup include:
$10/month - unlimited talk and text, 200MB hard capped data
$15/month - unlimited talk and text, 1GB data
$20/month - unlimited talk and text, 2GB data
A $25 global calling plan with 3GB of LTE data and a $40 global calling plan with 8GB of data were also eliminated.
The plans that remain in place with any updates highlighted include:
Free plan - 250 combined minutes of talk or text but no data, previously offered combined 1,000 minutes or text messages.  This plan was revised last month.
$15/month - 500MB LTE data, previously offered 250MB of LTE data
$20/month - 2GB LTE data, previously offered 1GB LTE data
$30/month - 6GB LTE data, previously offered 5GB LTE data
$45/month - unlimited data with the first 12GB at LTE data speeds before throttling to 2G data speeds.  Previously priced at $60/month.
All plans except for the free plan include unlimited global talk and text to over 100 countries.  The free plan does not include any international talk or text minutes.  All plans except for the $45 plan include hard capped data.  Taxes and fees are included in the prices shown.
With the exception of the free plan, customers can add more LTE data to their plans at any time at a cost of $10 per 1GB of additional data. The add-on data does not rollover if it does not get used up. Data top-ups were previously priced as low as $5/GB.  A $5 PayGO top-up can also be added to the paid plans to get more international calling minutes.  The PayGO balance does rollover for up to 180 days.
The free plan requires subscribers to login to their accounts at the end of their billing cycle to manually renew their plan.  There is a limit of one free plan allowed per person and a valid card must be kept on file.
FreeUP Mobile initially launched with a focus of trying to provide free cellular service to all through the use of a rewards program.  A representative from the company has informed BestMVNO that the rewards program will remain in place, however, the company's "new focus is on coverage, network quality, and best in class global calling." FreeUP Mobile's phone plans were updated this morning.
Compare FreeUP Mobile to other AT&T MVNOs
---
---