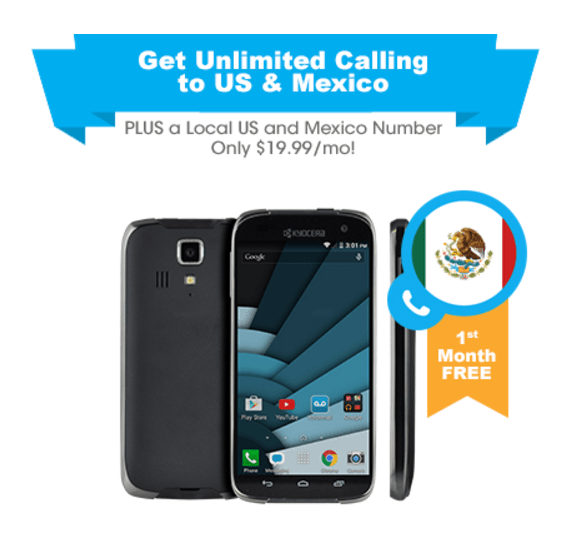 ---
FreedomPop is offering a limited time, free trial offer that includes unlimited calling to the United States and Mexico with virtual USA and Mexico phone numbers.  The calling plan will normally be priced at $19.99.
Plan Highlights
Unlimited talk and text to the USA
Unlimited talk to Mexico, landline and mobile
500 MB of data each month
Virtual Mexico phone number in addition to your regular USA number
Visual voicemail
WiFi calling and texting
About FreedomPop
FreedomPop is a Sprint MVNO whose claim to fame is a free cell phone plan that includes 200 minutes of talk with 500 SMS text messages and 500 MB of 4G LTE data. Cell phone calls and text messages are typically made over Sprint's data network, and thus phone calls are VoIP.  In the past year, Freedompop expanded service to allow using a cellular connection for phone calls for a small fee as opposed to just data and wi-fi calling.  The company also expanded to allow service overseas in 25+ countries.  FreedomPop is one of only two cell phone companies to offer free cell phone plans, the other being RingPlus.
Be informed of the latest deals, plans and promotions from AT&T and every one of its MVNO's when you subscribe to the AT&T weekly newsletter. No spam and you can unsubscribe at any time!
For those wondering, FreedomPop does support bring your own device.
Get Unlimited Calling to United States & Mexico + Virtual Mexico Phone Number + 85% off Kyocera Hydro LTE - FreedomPop
---
---