EasyGO Wireless Adds Auto Pay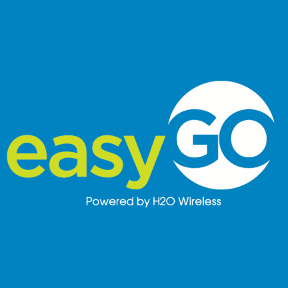 Updated: 6/10/2016
Some subscribers are now reporting that the auto pay option is no longer available.
2/24/2016
It appears that AT&T MVNO EasyGO is now offering auto pay/auto recharge with their monthly unlimited plan according to a recent poster at BestMVNO.com.
Be informed of the latest deals, plans and promotions from AT&T and every one of its MVNO's when you subscribe to the AT&T weekly newsletter. No spam and you can unsubscribe at any time!
In order to signup for auto pay customers will either have to call EasyGO's billing department or possibly chat with them online as it cannot be activated yet from the EasyGO account dashboard.  Customers who do so will save $2/month off their monthly plan which is normally priced at $20/month with auto pay.  At the time of this writing, I'm unable to independently verify this information with EasyGO as EasyGO is currently closed but I'll be looking to do that tomorrow.  UPDATED: I have now spoken to EasyGO via chat and they were unaware of auto recharge being available claiming it is only available for H20 Wireless.  However, after a phone call to the company, I was able to confirm the existence of auto recharge as a new feature.  Furthermore, the original BestMVNO.com tipster was kind of enough to send me the screen shot below showing that auto recharge is indeed active on their account.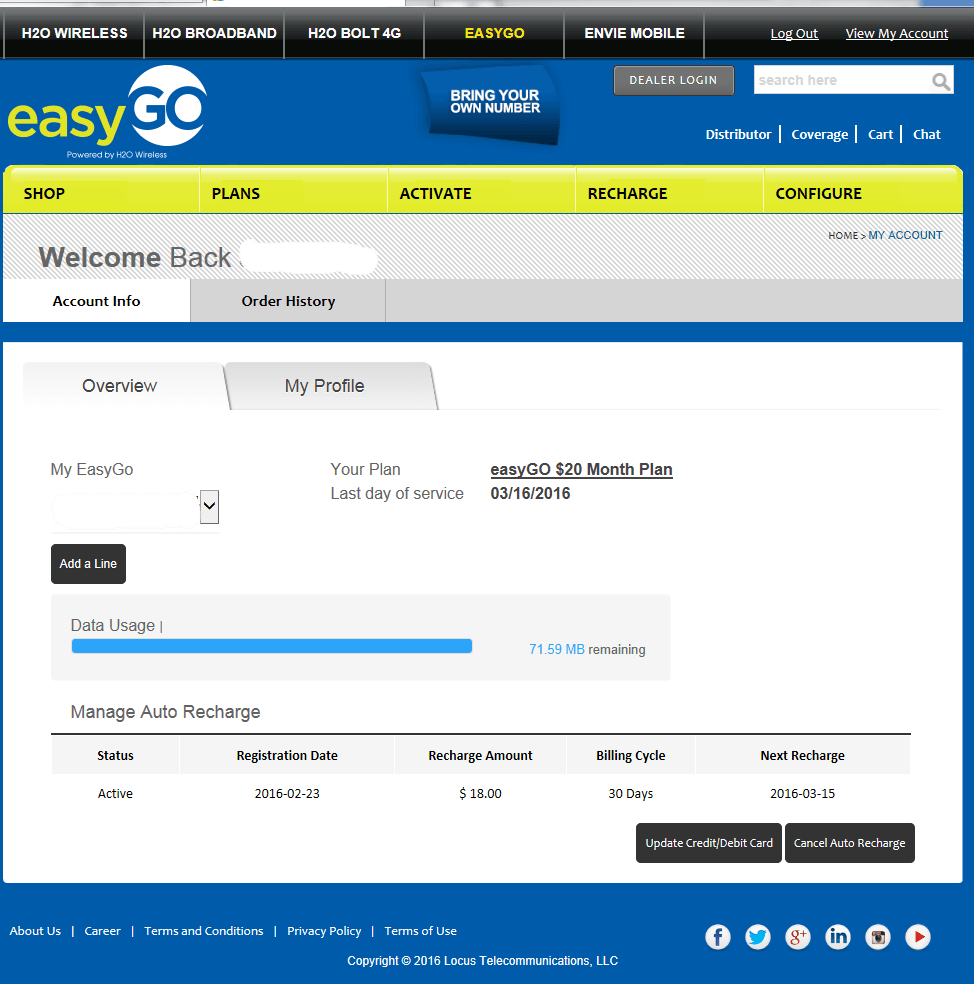 About EasyGO
EasyGO's unlimited monthly plan includes unlimited talk and text to 11 countries with 100 MB of data per month.  Data add on cards are also offered priced at $10 per GB with infinite rollover as long as your account remains active and you enable auto recharge.
EasyGO's unlimited plan provides one of the best valued AT&T based plans for those who need unlimited talk and text without much data.  According to my wireless plans comparison database, EasyGO with auto pay enabled is now the cheapest AT&T based provider to offer unlimited talk and text with 100 MB of high speed data.
---
---