Tello Offering Free Month Of Service To New Subscribers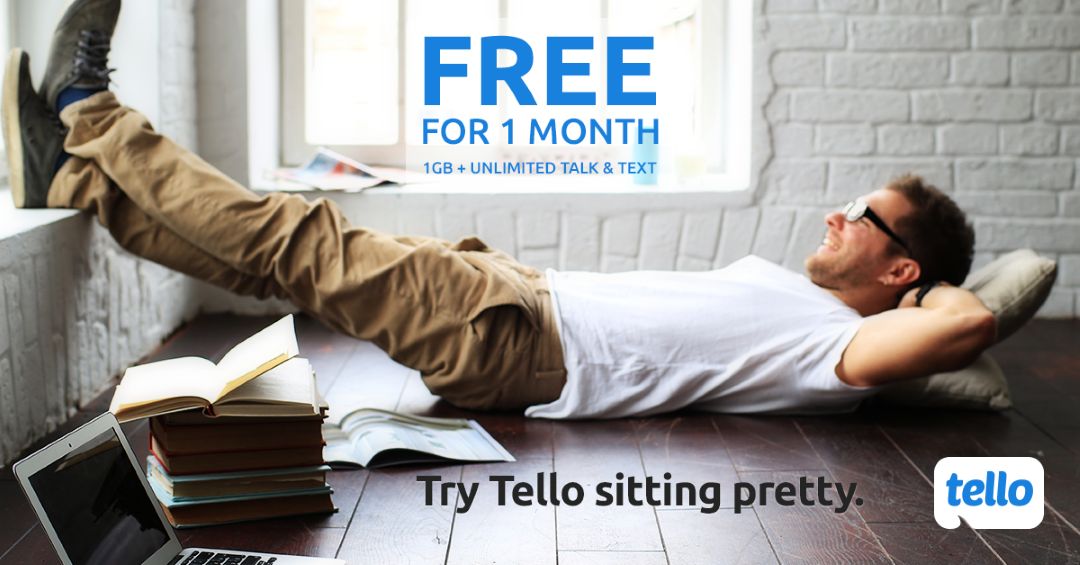 Tello has just announced a promotion to mark the upcoming start of the fall season.  New subscribers can get one month of free service on Tello's $14/month Starter plan.  The plan features unlimited talk, text and data with the first 1GB at 4G LTE data speeds before throttling to 64Kbps.
Offer Fine Print
Tello says that its Starter plan is the most popular plan that it offers.  New subscribers that signup for the plan by September 30, 2018 will get it free for one month.  There is no coupon code needed.
Besides including unlimited talk, text and data, the plan also comes with unlimited calling to Mexico, Canada and China and mobile hotspot.
After the first month of service you'll have the option to keep the plan and be billed $14 or to switch to another one.  Tello allows its subscribers to custom build their own phone plans.  Subscribers can choose the amount of data that they need and pair that with the amount of minutes that they need.  No matter how a plan is built, they all come with unlimited text messaging.  Other popular Tello phone plans include the following:
Economy Plan - $10/month - 200 minutes, 500MB of LTE data
Smart Plan - $24/month - unlimited talk, 3GB LTE data
Data Heavy Plan - $39/month - unlimited talk, 10GB LTE data
The plans listed all include unlimited data and mobile hotspot with the specified amount at 4G LTE data speeds.  Taxes and fees are extra.  You can get an idea of how much taxes and fees may cost from my review of Tello.
If you have previously subscribed to Tello at any time, you are ineligible for this promotion.
More About Tello
Tello is an MVNO that operates on Sprint.  The company has been in business for over 2 years, while its parent company Keep Calling has operated in the USA since 2002.
Tello plans start at just $5/month.  The company offers some of the cheapest pay by the month plans around.
---
---