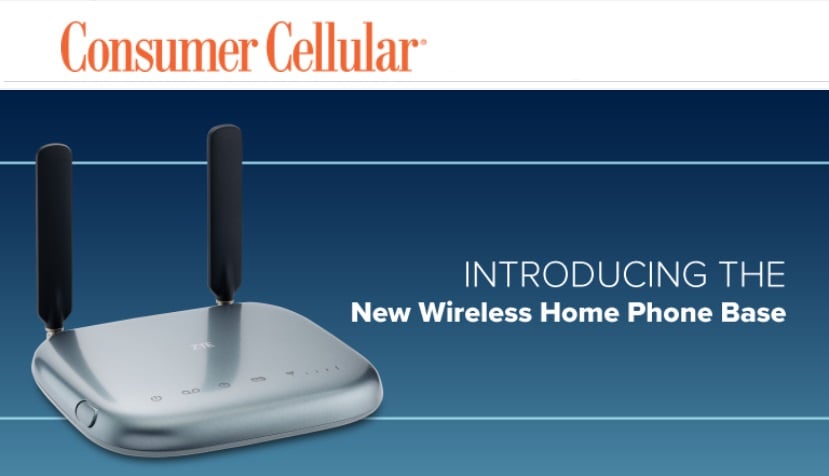 ---
Consumer Cellular is an MVNO that has been expanding at a rapid pace.  Just recently the company surpassed 3 million subscribers for 2018 allowing it to achieve one of its goals.  The company also targets $1 billion in annual revenue for the year.
To achieve its success the company has not only had to provide phone plans that meet the needs of potential subscribers, it has also worked to stand out in the industry by providing its customers with a great customer support experience.  To continue to grow its subscriber base and revenues in a highly competitive MVNO arena, Consumer Cellular will likely have to expand into other market segments.  That's probably why the brand began offering new products such as the GrandPad tablet, earlier in the year.  The GrandPad is a device built for seniors.
Be informed of the latest deals, plans and promotions from AT&T and every one of its MVNO's when you subscribe to the AT&T weekly newsletter. No spam and you can unsubscribe at any time!
Now Consumer Cellular has another new product to add to its portfolio, the ZTE Wireless Home Phone Base.  The home phone base allows those who still have a landline to convert it to a new line on a Consumer Cellular cellphone account.  Customers simply plug the home phone base into an outlet, then plug their existing home phone into the base.  Subscribers can then make and receive phone calls with their home phone as they normally would.
The ZTE Wireless Home Phone Base supports both corded and cordless telephones.  A telephone wall jack is not necessary to use it.  Subscribers can keep their existing home phone number with it and use it anywhere they travel.
The phone system costs $50 to purchase.  Existing Consumer Cellular subscribers can add a home phone base line to their account for an additional $15/month.  The existing Consumer Cellular line will share its minutes with the home phone base line.  Calls between the lines are free.  Unlimited shared calling starts at $20/month.
More About Consumer Cellular
Consumer Cellular is an MVNO that operates largely on the AT&T network.  The company will also send out SIM cards that use the T-Mobile network if a subscriber is in a good coverage area for that network.
The MVNO is a brand that targets an older customer base.  AARP members can get 5% off the price of their monthly phone plans and save an additional 30% on accessories.  Subscribers can custom build their own phone plans which start at $15/month for 250 minutes.  Unlimited plans with at least 1GB of 4G LTE data start at $30/month.
---
---