Consumer Cellular Taps Ted Danson To Be Celebrity Spokesperson, Launches New TV Ads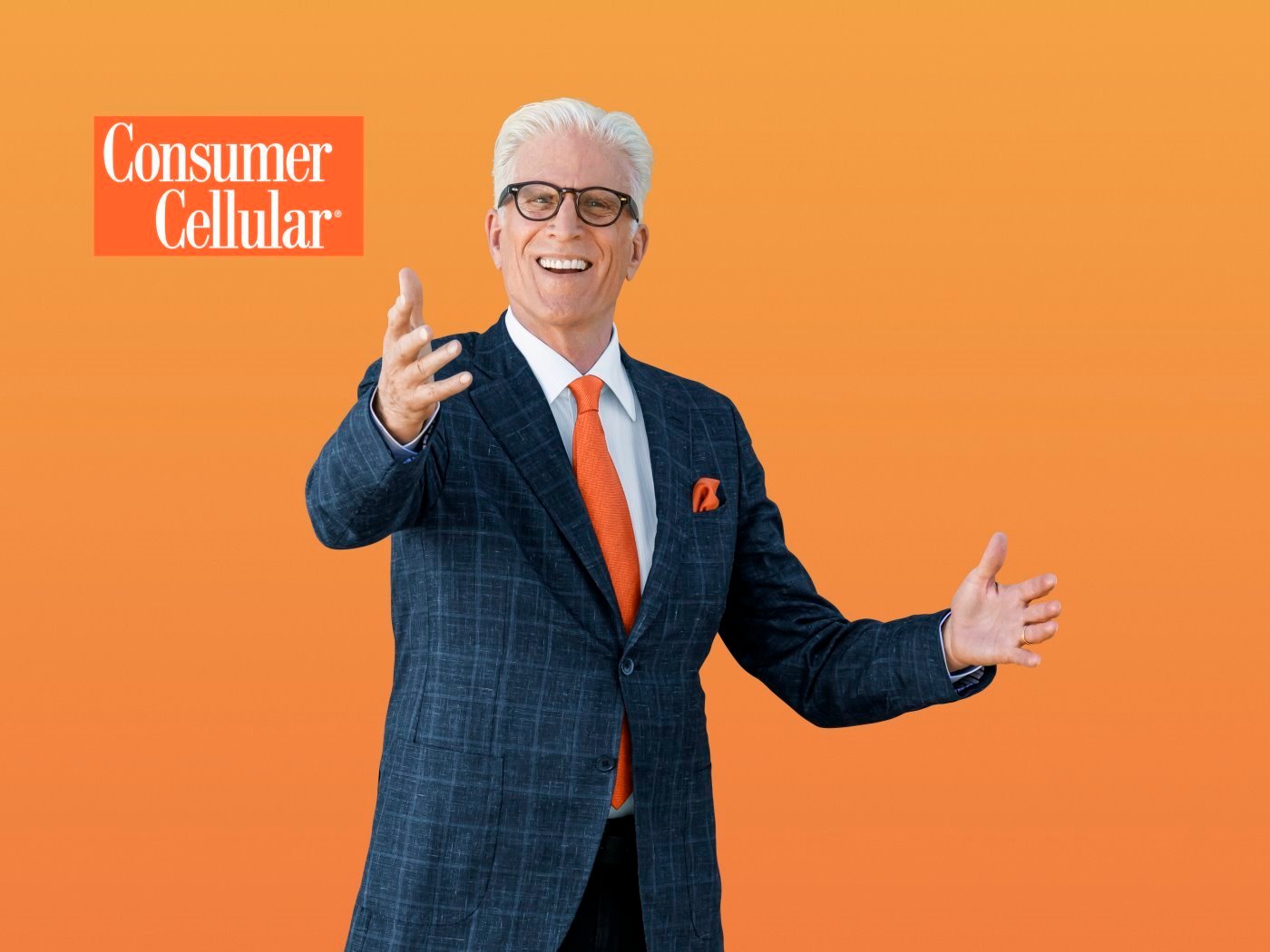 Consumer Cellular has a new celebrity spokesperson in actor Ted Danson. Consumer Cellular is a wireless brand that markets itself to seniors. At 74 years old, Danson himself is part of that demographic, and his face is easily recognizable by the MVNO's target audience, making him a natural fit to be their spokesperson.
Danson has had a long and illustrious career in television. He starred for 11 years in the classic and iconic hit TV show Cheers where he played bartender and bar owner Sam "Mayday" Malone. He also starred in the late 90's TV show "Becker" where he played Dr. John Becker. More recently, you may know him as Michael from "The Good Place," or as Neil Bremer in "Mr. Mayor."
Danson commented on his new role as a celebrity spokesperson by stating "I am excited to be working with Consumer Cellular on their newest campaign. The brand is reliable and affordable and it is obvious to see why over four million customers choose their service. Consumer Cellular not only keeps their customers connected with loved ones but also works hard to keep a loyal base with great customer service. I look forward to helping them reach even more future customers."
Ed Evans, Consumer Cellular's CEO added "We are thrilled to have Mr. Danson serving as our spokes partner and spreading our message of affordable and reliable cellular service to current and future customers. Ted's tenure within the television and media industry presents him as an exceptional advocate for our audience and we are grateful that he too is championing our brand in an effort to simplify the wireless space to potential customers."
Be informed of the latest deals, plans and promotions from AT&T and every one of its MVNO's when you subscribe to the AT&T weekly newsletter. No spam and you can unsubscribe at any time!
Danson was announced as Consumer Cellular's celebrity spokesperson just one week ago, and there are already two new TV ads out that feature him. The ads take a different approach to marketing than Consumer Cellular has used in the past with both having more of a comedic tone.
Reliably Yours, Same Map TV Ad
One of the new ads entitled "Reliably Yours, Same Map" features a person in a cell phone store being pitched by a salesperson a "Premium Platinum Plan" vs "Consumer Cellular." The shopper is shown a coverage map from each provider and asked if they can see the difference. The shopper says "no, I don't see the difference." The person then turns and asks someone off-screen "do you?" That someone is Ted Danson who walks into view to state "well, that one's purple." The salesperson responds with "exactly, that's our premium." Danson then exclaims, "I think it means that it costs more." The salesperson admits that it does "because its premium" even though the coverage map between the two providers is the same. Everyone then agrees the premium plan makes no sense. Danson says to the shopper "I'd just go with Consumer Cellular." The ad finishes with Danson doing a voiceover mentioning that Consumer Cellular offers the exact same coverage as the nation's leading carriers starting at just $20/month. You can watch the full clip below.
Reliably Yours Stuff TV Ad
The other new TV ad is called "Reliably Yours Stuff." This ad also features a couple shopping for a phone plan. A salesperson tries vigorously to upsell the couple on a bunch of features, perks, and extras that they don't need. The couple questions out loud "do we need all that?" Danson then steps in to say, "I wouldn't think so. You should use Consumer Cellular, they have everything you need and nothing you don't." You can watch the full 30-second ad below.
In October of 2020, Consumer Cellular was purchased for $2.3 billion by the Chicago investment firm GTCR. Since then, the brand has undergone a few changes. In September of 2021, Consumer Cellular launched what may have been its most aggressive promo to date. The offer gave new lines of service $100 in account credits. In January of 2022, BestMVNO reported that Consumer Cellular was expanding into Walmart stores. Prior to the expansion, Consumer Cellular was sold in national retail exclusively through Target stores. The most recent prepaid report from the firm Wave7 Research noted that Consumer Cellular has broken ground on a new customer care center in Louisville. The new center will create 486 jobs and cost $15.5 million to build out. Wave7 Research also notes that Consumer Cellular has started advertising on TV that it needs customer care reps for the location with wages of $17/hour. It's also advertising on TV for the same positions in Oklahoma City and Phoenix in their respective customer care centers. And now the brand has switched its advertising strategy around a bit by hiring a new ad agency and what may be its first-ever major celebrity spokesperson.
Consumer Cellular operates as both an AT&T MVNO and a T-Mobile MVNO. For more on Consumer Cellular, visit consumercellular.com.
---
---