Consumer Cellular Adds More Data And Talk To Select Plans, And Limited Time Offer $50 Invoice Credit For New Lines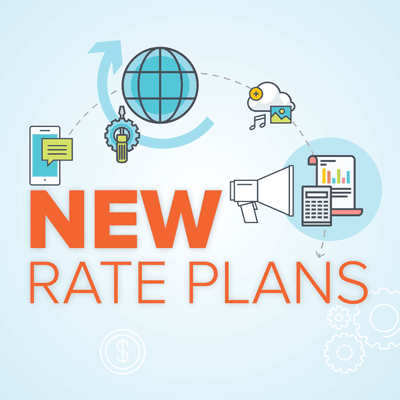 ---
Did you know BestMVNO is available to follow for free in Google News? Follow BestMVNO in your Google News app and keep up to date on wireless.
Follow BestMVNO In Google News
---
---
Consumer Cellular has kicked off February with improved service in the form of better value for your dollar as well as a new promotion.
"Nifty Fifty"
Now through March 15th, 2017 the AT&T and T-Mobile MVNO is offering a $50 invoice credit to current subscribers that add and activate a new line of service to their Consumer Cellular account.
Adding an additional line costs $10 a month, and the amount of data, talk and text that your main line has gets shared between the additional lines.  Calls between phone lines in the same account are always free.  Subscribers can add an additional line by calling (888) 345-5510 or by logging into their online account.
More Talk, Text And Data With No Extra Charges
For the 10th year in a row Consumer Cellular has added more to its Talk and Connect plans at no extra cost.
Be informed of the latest deals, plans and promotions from AT&T and every one of its MVNO's when you subscribe to the AT&T weekly newsletter. No spam and you can unsubscribe at any time!
Unlimited calling is now $30 per month, whereas it previously cost $50/month.  The $40/month plan with 4000 minutes has been eliminated in favor of the lower cost unlimited plan.   If you were on the old $30 plan with 2,000 minutes, you now have unlimited calling.
Other changes to Consumer Cellular's plans include:
A hike in the amount of minutes included with the $20 talk plan going from 1,000 per month to 1,500.
$40/month for 5 GB of 4G LTE data, up from 4 GB, with unlimited text.
$10/month for unlimited texting, previously 5,000 texts were included.
Current subscribers on a plan that is being phased out do not have to do anything, and will automatically be upgraded to an improved plan with their next billing cycle.
Consumer Cellular's plans do not include taxes and fees, and according to the company they can range in price from 15%-35% of your total balance.
You can keep track of the latest offerings from Consumer Cellular on the Consumer Cellular News and Deals page.
Analysis And More About Consumer Cellular
Consumer Cellular is a postpaid no contract MVNO whose service includes free voice roaming.  The company was recently ranked number 1 in a customer satisfaction survey by Consumer Reports for postpaid providers beating out the likes of A&T, T-Mobile, Sprint and Verizon Wireless while tying Ting for the top spot.
Those who are AARP members receive 5% off of their monthly phone bill.
While Consumer Cellular's plan changes are for the better, they are still a bit behind the competition in terms of pricing.  Those who value a good customer support experience, and voice roaming access may find the premium price worth it.   You can compare Consumer Cellular's pricing to other providers by visiting the AT&T MVNO's and T-Mobile MVNO's provider comparison pages.
---
Be sure to follow BestMVNO on Twitter for additional wireless coverage, deals, insights, and even debates!
Follow @BestMVNO Twitter
---
---