Boost Mobile's Latest Switcher Phone Deals Include $29.99 iPhone 7 And Free LG Stylo 6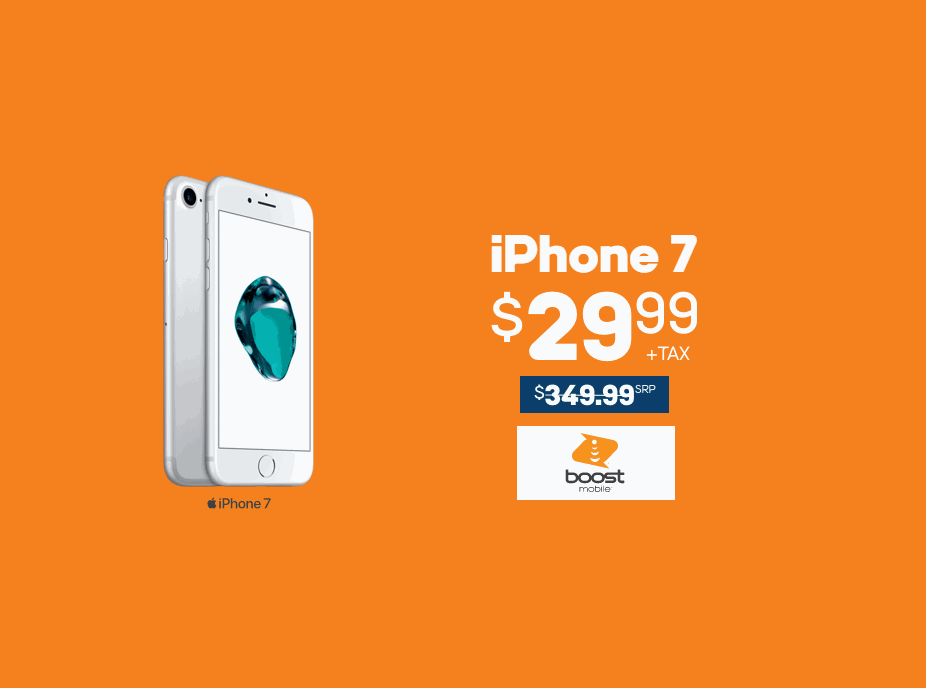 Boost Mobile's latest in-store exclusive and online-only offers are out. The latest in-store only deals are highlighted by switcher offers for up to 4 free LG Stylo 6's and a $29.99 iPhone 7 deal. The online-only offers may be less appealing as there are no free phone offers available. Customers can save $70 online on the purchase of a Samsung Galaxy A11 by getting it for $109.99. An additional 20% can be saved with the use of the coupon code SCHOOL2020. The code will be valid until 8/20/20, although Boost does frequently put out promo codes that offer similar savings.
Boost Mobile's Latest In-Store Only Deals Highlighted And Explained
There are several in-store only offers available on top of what was described above. There's a buy 1 phone get 1 free offer available on the Samsung Galaxy A11 and LG Stylo 6. The Samsung Galaxy A10e, LG K51, LG Tribute Monarch, and Moto G Fast are also available free. The Coolpad Legacy is discounted to $39.99. There are add-a-line promos involving several of the phones as well.
Boost Mobile is promoting some of its free phone offers with the tagline "Think Big Think Free."
All the free phone offers have the same basic fine print, which Boost isn't as upfront about on its website as it used to be when it was under Sprint's ownership. The offers are available to new customers only and require porting into Boost and activating on an eligible plan. Boost Mobile online does not specify what an eligible plan is. I believe eligibility requires porting into any plan except for unlimited family plans as Boost stopped offering free phones to that customer segment. Those porting from Sprint MVNOs are not eligible for the free phone deals. Customers can expect to pay sales tax on the phones based on the full retail price of each device.
The $39.99 Coolpad Legacy and $29.99 iPhone 7 offers have all the same fine print as above, except that customers must port to and activate on a single line plan priced $50 or higher or to an unlimited family plan.
The Samsung Galaxy A11 and LG Stylo 6 BOGO offers are for new customers with two lines that are not porting in. Customers that do port-in from an eligible provider to an eligible plan will get both phones free.
The LG Stylo 6 offers are not yet showcased on Boost Mobile's website but are being advertised by dealers online.
Add A Line Promos
Current subscribers that add a line to their plans can get an LG K51 for $20 down from an MSRP of $149.99, the Samsung Galaxy A10e for $15 instead of an MSRP of $139.99 or an LG Monarch for $10 instead of $109.99. Tax costs extra. The phones are all free for subscribers that add a line with a number that is porting in from a provider other than a Sprint MVNO.
All in-store only deals are scheduled to be available until 10/5/2020.
Boost Mobile's Online-Only Offers
Boost Mobile's online-only Android featured phone deals are scheduled to be available until 9/30/2020. They are described below.
Through 8/20/20 an additional 20% can be saved on any phone above or on any other Android phone purchased online from Boost with the promo code SCHOOL2020.
---
---