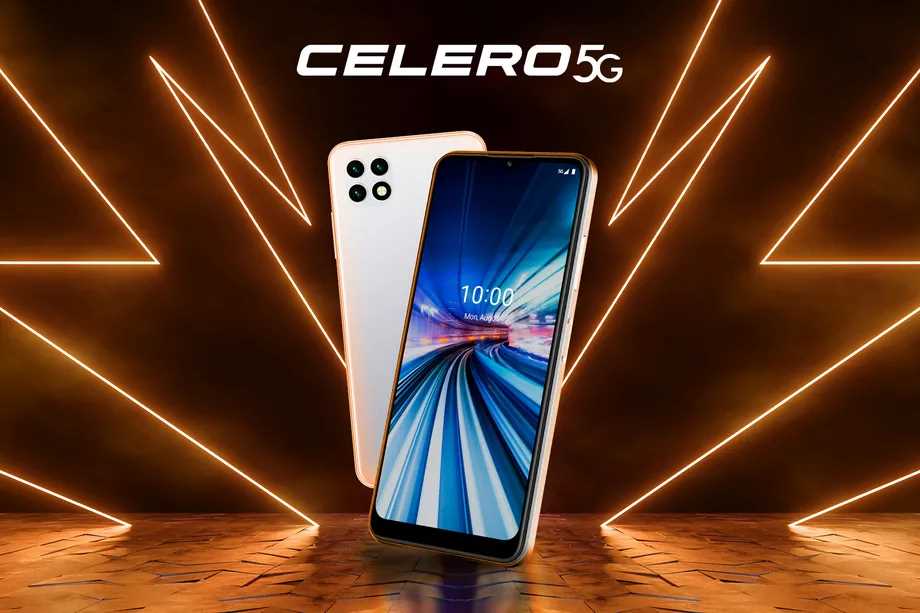 ---
Boost Mobile is getting its first branded device, the Celero5G. The DISH Network Corporation, which owns Boost Mobile, issued a press release today announcing the phone's launch. The phone is scheduled to become available for purchase later today on pre-order through boostmobile.com. It will be available for purchase through Boost Mobile stores and national retail outlets later in the year. New and existing customers who purchase the $279 phone will also get a free year of wireless service plus a free phone case. The free year of service is unlimited talk, text, and data with the first 35GB of data each month available at high-speeds before throttling. The free year of service offer will be available until 10/31/21.
Boost Mobile operates on the T-Mobile network but is scheduled to begin operations on the AT&T network in the coming days. Stephen Stokols, Boost Mobile's Executive Vice President, told Light Reading that initial versions of the phone are being made to connect to T-Mobile while future iterations will connect to AT&T. Interestingly, the phone does not support all of the bands that DISH is using to build out its own wireless network which is set to launch in test markets by the end of this year. Future versions of the phone will fully support the network.
Celero5G Device Specifications
According to the DISH press release, the Cereo5G has the following specifications:
6.52" screen
Three rear cameras, including one wide angle lens
64GB internal storage expandable with a microSD card
4GB RAM
4,000 mAh battery
I'll update the post with the rest of the specifications as soon as the phone goes live for pre-order.
With the launch of the Celero5G, Boost Mobile is following the lead of other carriers including their prepaid brands. T-Mobile offers its own branded devices sold under the REVVL name. They are available for purchase by both T-Mobile and Metro customers. AT&T's Cricket Wireless also has several branded phones including the Ovations series, and the newly launched Debut and Dream 5G. AT&T Prepaid sells the branded Radiant Max.
It has not been disclosed who the manufacturer of the Celero5G is. However, TCL makes the T-Mobile REVVL branded devices and Emblem Solutions has made devices exclusively for Cricket. Stokols told Light Reading that it's a "big name" contract manufacturer that works with other brands that's building the Celero5G. TCL and ZTE are two manufacturer's who might fit that bill.
---
---