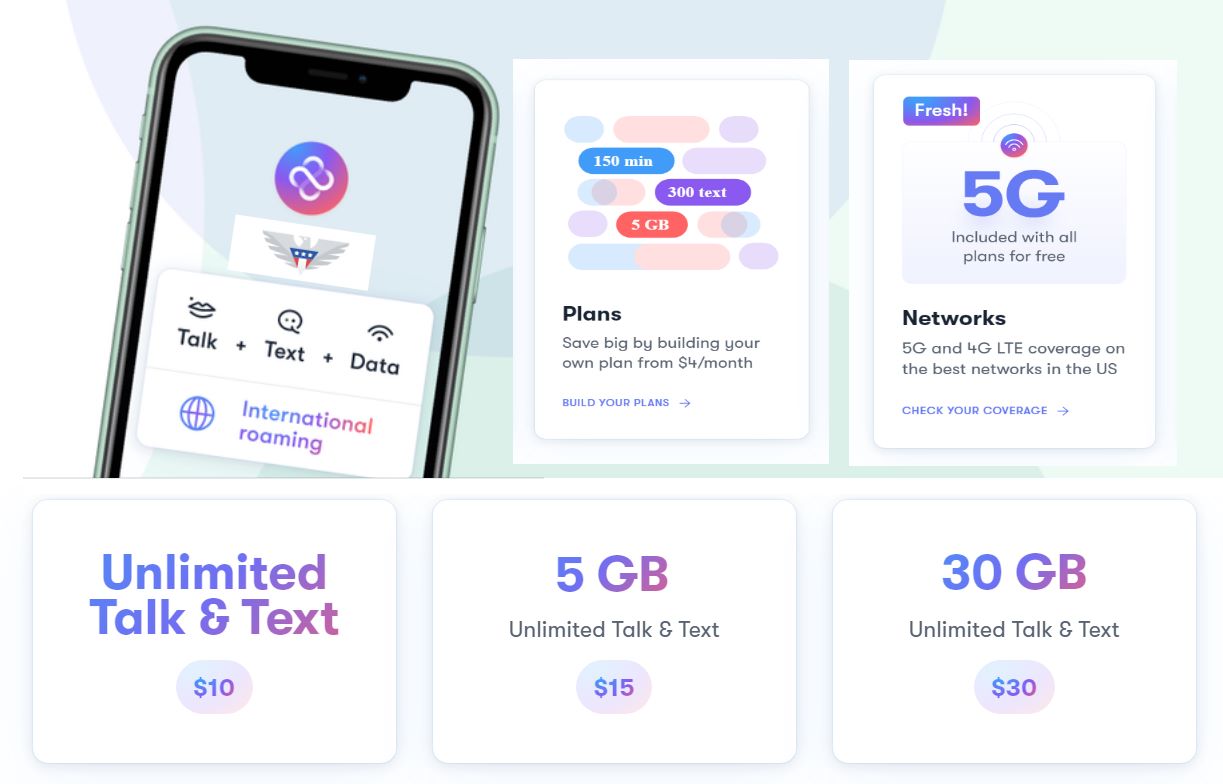 ---
US Mobile has announced some really great phone plan updates. One eye-popping new offer is an unlimited talk and text plan with a whopping 12GB of data for just $20/month. The updates are a follow up to plan changes that US Mobile pushed out back in December. In December, a revamped $15 plan with 3.5GB of high-speed data was introduced. And that plan has now been improved again! Let's take a closer look at all the new updates from US Mobile.
There Are 3 New US Mobile Plans And 1 Updated Plan
US Mobile has launched 3 new phone plans with generous amounts of data for the price. Here are the new offerings:
$12/month - 1GB of high-speed data
$20/month - 12GB of high-speed data
$25/month - 18GB of high-speed data
And here's what changed with the previously mentioned $15/month plan.
$15 plan now includes 5GB of data, up from 3.5GB. That's a 42% increase in the amount of included data with no change in price
US Mobile has not changed its $30 plan which still comes with an allotment of 30GB of high-speed data.
All plans just described include unlimited talk and text, but data is hard-capped. That means if you consume all of your data in a billing cycle your data will shut off for the remainder of that billing cycle. The plans do not include mobile hotspot, but hotspot is available with each plan for an additional $5/month. Taxes and fees cost extra. Charges for taxes and fees include a $2/month service fee and regulatory charges which range in price between $1 and $5 a month and may vary by location.
5G Is Here
Another change from US Mobile is that 5G network access is now available through both of their network partners. US Mobile partners with and operates on the T-Mobile and Verizon networks. Customers can choose which network they'd like to use at signup. The company calls its Verizon's based plans Super LTE and T-Mobile based ones GSM.
One other announced change is an improvement to their online chat portal (see screenshot below). Customers can now get support from artificial intelligence, a human, and from FAQs all in one place with just the click of a button.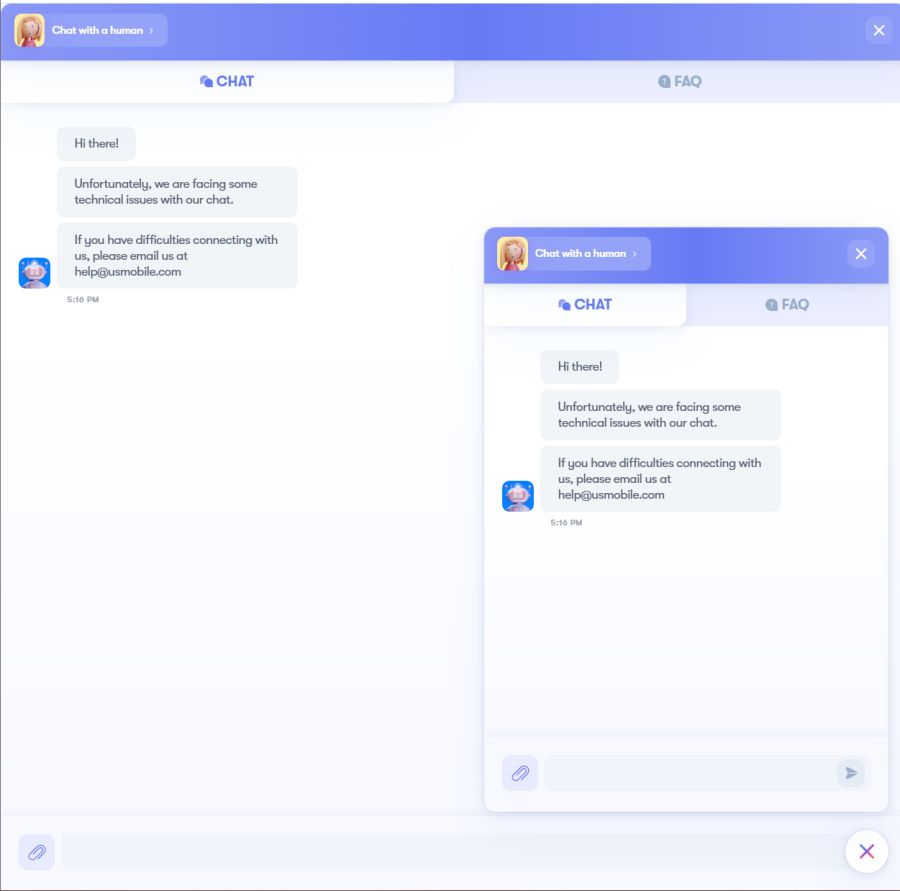 Editor's Analysis
These are some very nice updates from US Mobile. There's little not to like about them and the updated plans feature some of the very best pricing on the market. From a price per GB of data standpoint, there really isn't anything better valued out there particularly when analyzing single line pay by the month plans. Of course, you don't have to take my word for it, you can use the phone plan comparison tool to compare plans for yourself. Update: Be sure to use the promo codes TENDIES or YOLO at checkout to get a free SIM card and a free 60-day trial.
---
---