US Cellular Adds Multi-Line Discounts To Prepaid Plans, Offering Free Moto E5 Play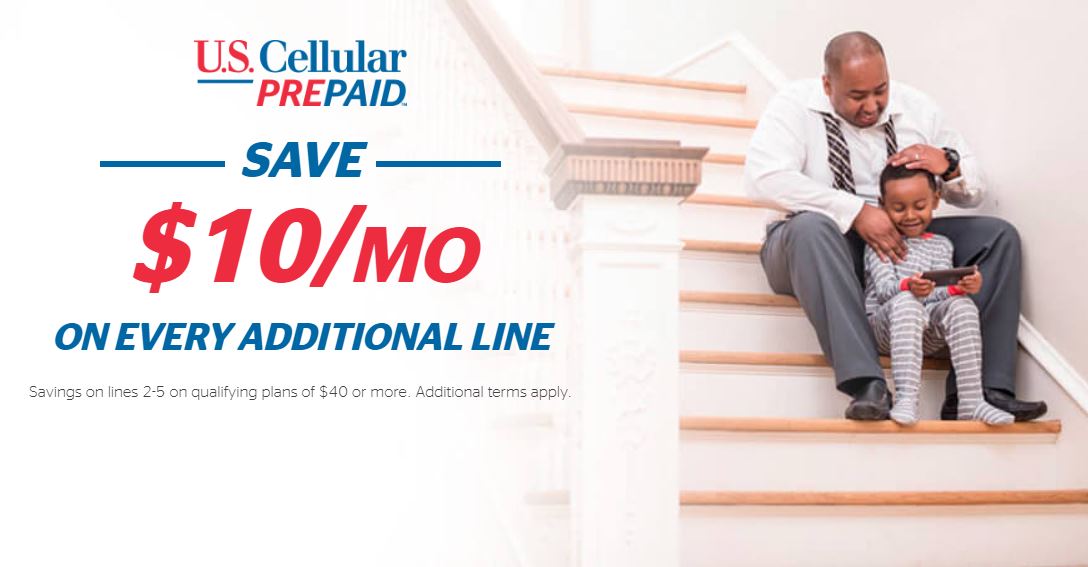 US Cellular is the nation's 5th largest wireless carrier.  The provider operates in 23 different states and serves about 5 million customers.  Today, Alex Wagner of PhoneDog noted that US Cellular is now offering multi-line discounts on select prepaid plans.  After speaking to a US Cellular customer support specialist, BestMVNO learned that the change took effect on April 14th, 2019.  Additionally, US Cellular is offering new prepaid subscribers a free Moto E5 Play.
US Cellular Prepaid Plans And Multi-Line Discounts
US Cellular offers three prepaid plans, but only two of them qualify for the new multi-line discount offer.  Those on a qualifying plan will receive $10/month off of lines 2-5.
Qualifying plans include the following:
$40/month - unlimited talk, text, and data with the first 3GB at high speed
$55/month - unlimited talk, text, and data with the first 15GB at high speed
Those with two or more lines on the $40 plan will pay $30/month for each additional line, and those on the $55 plan will pay $45/month for each additional line.
US Cellular consider 3Mbps to be high speed, and that is the maximum speed you can obtain with either plan.  Taxes and fees are not included in the prices shown and cost extra.  Both plans include mobile hotspot and roaming.  However, those that use more than 400MB of data in a month outside of the US Cellular network may have their service terminated.
The prepaid plan that does not qualify for the multi-line discount costs $30/month and includes unlimited talk and text with data billed at a rate of 3¢/MB.
Free Moto E5 Play Offer Details
To get the Moto E5 Play for free, you must activate a new line of service on either the $40 or $55 prepaid plan described above.  Once activated, customers will receive a text message from US Cellular giving them a link which they can click on to register to receive a $50 virtual promo card.  The promo card can then be used to obtain a Moto E5 Play for free or a qualifying device priced at $50.00 for free.  At press time, the Moto E5 Play was the only qualifying device offered.
---
---