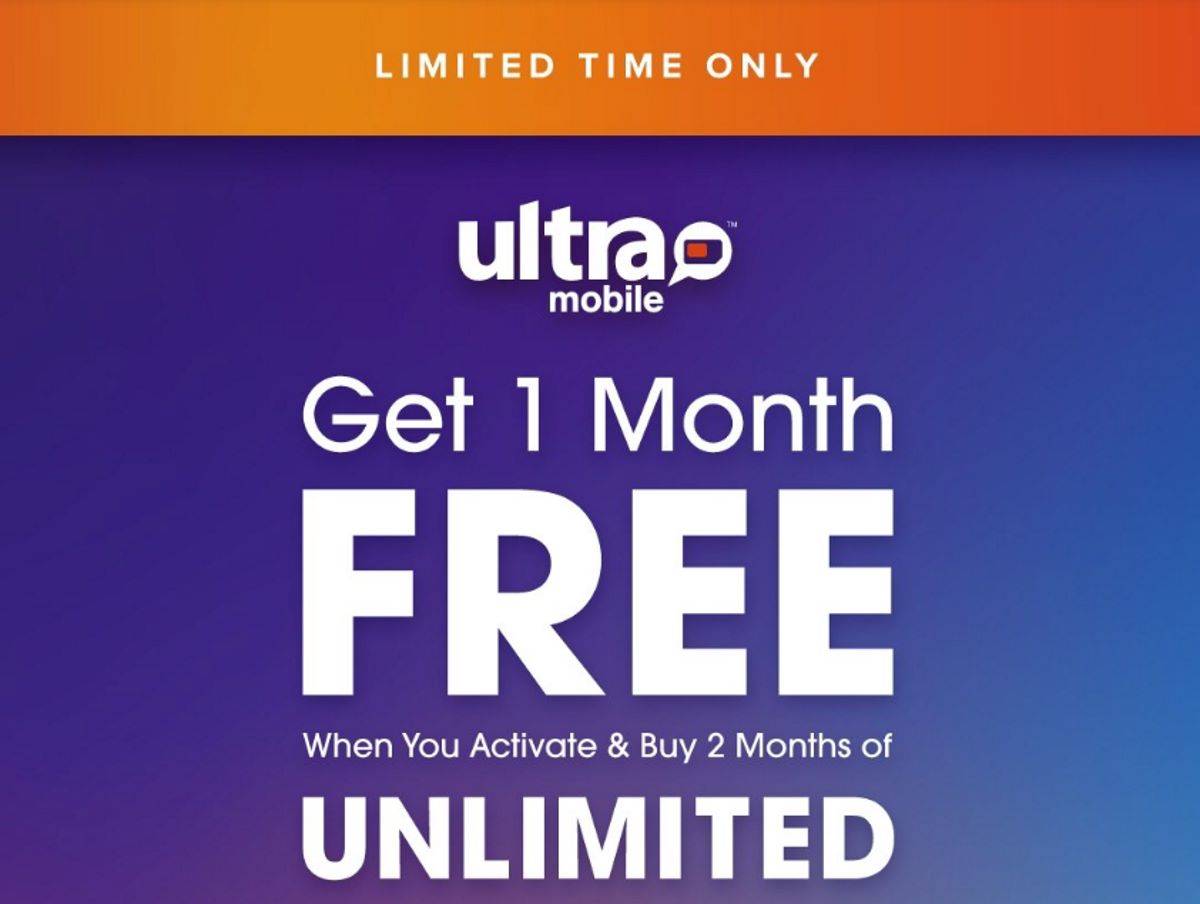 ---
Ultra Mobile has brought back an offer from last summer that gives customers a free month of unlimited when they pay for two months. This is a limited-time offer with just a small amount of fine print.
Plan Details And Offer Fine Print
The offer is valid on Ultra Mobile's $49 unlimited plan. The $49 plan includes unlimited talk, text, and data with the first 40GB of data each billing cycle available at up to 5G data speeds before throttling to 3G data speeds. Video streaming is limited to a resolution of 480p. The plan allows for up to 10GB of data to be used for mobile hotspot. It also includes unlimited global texting and calling to over 80 countries.
This promo is only available through your local Ultra Mobile dealer, you cannot get it online. It is scheduled to be available at least until 2/28/23. The offer is only available to new Ultra Mobile subscribers. A new Ultra Mobile subscriber is someone who has not had Ultra Mobile service within the past 90 days. Dealers will also check your device's IMEI to be sure it hasn't been active on the network.
Subscribers will not have to pay for their first two months of service in advance to claim the deal. However, they must still activate on the $49 plan, and pay for their second month of service before their plan expires. Taxes and fees cost extra.
Customers cannot switch plans between month one and month two. Customers qualifying for the promotional credit will then receive a $49 account credit on the 31st day after they pay for their second month of service. Subscribers awarded the credit will be notified by way of a text message.
Ultra Mobile does not currently have any plan deals available online. However, customers that purchase an annual plan online with select Android phones will receive $50 off the purchase price of the phone.
---
---