Twigby Phone Plans Now Include International Text Messaging, Plus 50% Off Your First Two Months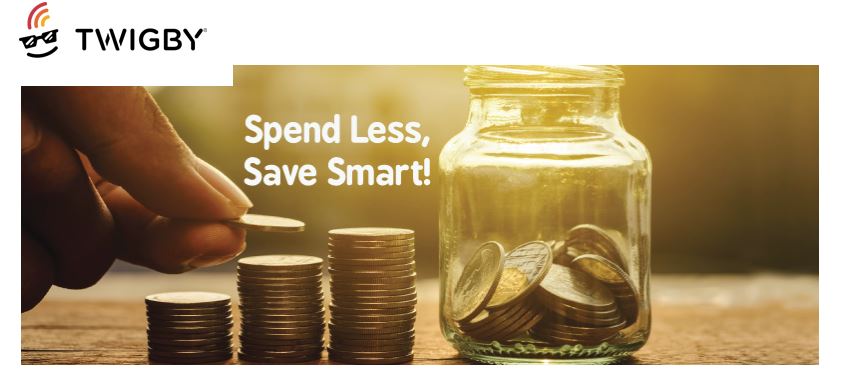 Twigby has announced a small change to its cell phone plans today. All plans include free international text messaging to over 180 countries. Multimedia MMS messages are not supported. Additionally, the Sprint powered MVNO has announced that it has extended its up to $40 off phone sale. New subscribers will continue to get 50% off of their first two months of service . (Updated:3/28/18 - the promotion is now 25% off for 6 months!)
Twigby's Updated Phone Plans And 50% Off Promo
Twigby gives its customers the ability to build their own phone plans. Subscribers first choose how many minutes they want their plan to have, then if desired, they can choose to add a data package to their plan.
All voice packages come with unlimited domestic and global texting. All data packages include unlimited 2G data once the high speed allotment gets used up. Free talk and text roaming on the Verizon network is also included.
A summary of Twigby's phone plan packages is below:
Voice Packages
200 minutes - $9/month or $4.50 for first 2 months
500 minutes - $11/month or $5.50 for first 2 months
1000 minutes - $13/month or $6.50 for first 2 months
Unlimited minutes - $15/month or $7.50 for first 2 months
Data Add On Packages
150 MB - $3/month or $1.50 for first 2 months
500 MB - $6/month or $3 for first 2 months
1 GB - $10/month or $5 for first 2 months
2 GB - $15/month or $7.50 for first 2 months
4 GB - $25/month or $12.50 for first 2 months
Taxes and fees are not included in the prices shown. They cost extra.
Those who have used the 50% off promotion in the past likely will not be able to use it again. Twigby says that it is only offering the discount once per phone MEID number. A maximum of 5 discounts can be had per person/account or household.
With the 2 months 50% off promotion customers can get a great deal on a phone plan. Subscribers will pay just $20/month for a plan with unlimited talk, text and data with the first 4GB at 4G LTE data speeds. After the promotional pricing expires, cheaper options may be found elsewhere, albeit without free roaming on the Verizon network.
Twigby Up To $40 Off Phone Sale
Twigby is extending its up to $40 off phone sale through March 19th, 2018. The MVNO is currently carrying a total of 20 phones. The cheapest offering is for the Alcatel Cinch feature phone which is priced at $15 instead of its usual price of $25. The iPhone 7 is the most expensive phone carried by the MVNO and it is on sale for $415, or $40 off its regular price of $455. Other highlighted phone options include the Motorola E4 ($107), iPhone 5s ($123) and Samsung Galaxy S7 for $308.
---
---