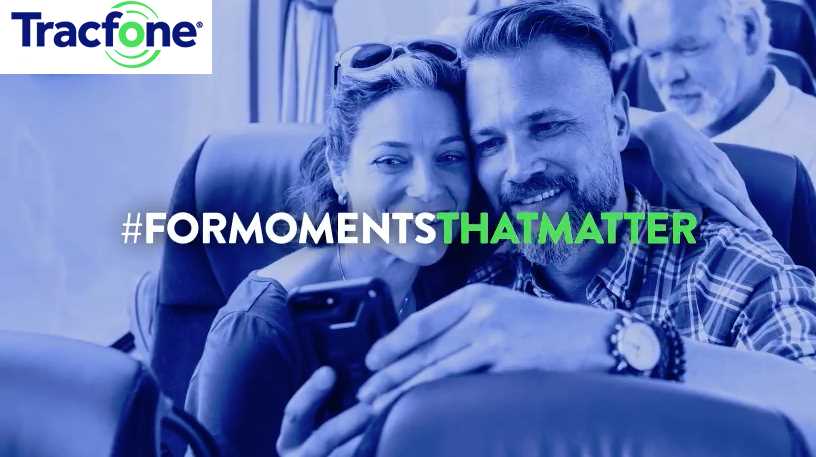 ---
Tracfone has released some new 30-day smartphone plans.  The new plans include unlimited talk and text plus data with unlimited carryover.  Plans start at $20/month for unlimited talk and text with 1GB of data.
Tracfone's New And Classic Plans Summarized
A total of 3 new unlimited talk and text plans have been introduced.  The plans are priced with data allotments shown as follows:
$20/month - 1GB data
$25/month - 2GB data
$30/month - 3GB data
All new plans do include unlimited LTE data carryover but no unlimited 2G data.
Tracfone operates on the Verizon, T-Mobile and AT&T networks.  The new plans should also utilize those networks.  The MVNOs old plans remain intact, and Tracfone is now calling them their Classic Service Plans. Tracfone's Classic Plans are shown below:
$15/30 days - 500 minutes, 500 texts, 500MB data
$20/30 days - 300 minutes, 1,000 texts, 1GB data
$25/60 days - 500 minutes, 1,000 texts, 500MB data
$35/60 days - 750 minutes, 1,000 texts, 1GB data
$45/90 days - 750 minutes, 1,000 texts, 1.5GB data
$50/90 days - 750 minutes, 1,500 texts, 2GB data
$125/365 days - 1,500 minutes, 1,500 texts, 1.5GB data
Editor's Take
I personally believe the competitive landscape has changed greatly over the past couple of years, and Tracfone has largely fallen behind the competition.  Tracfone used to be the name in annual and multi-month plans.  The brand used to be the go-to for those who wanted limited use multi-month service.  For many it still is.  However, others in the industry now offer better rates for those limited use customers.  Red Pocket Mobile regularly sells heavily discounted plans via eBay and even on its own website that can be used on any of the 4 major networks in the USA.  Red Pocket's $60 annual plan, for instance, includes 100 minutes, 100 text messages and 500MB of data each month for 12 months.  To my eyes, they are a better value than any of Tracfone's classic plans, unless you are able to find a Tracfone plan on sale through eBay or the HSN.  Tracfone has recently begun to offer limited-time eBay exclusive and discounted plans to try and keep up with the competition such as an annual plan that includes 1,200 minutes, 1,200 texts and 3GB of data for $49.99.
Tracfone's newly announced monthly plans also help open up the brand up to a new and less niche market which should help it to compete better.  Although Tracfone is still not necessarily offering the best rates around with the new plans, they should still help the brand to grow.  Tracfone is a name brand, and the new monthly unlimited talk and text plans should grab shoppers attention if and when they hit store shelves.
Editor's note: before this article was finished, Tracfone pulled the new plans down from its website.  It seems like they accidentally got released a little early.  I expect that they'll be back again soon.  Update - Tracfone is listing the new plans again.
---
---