Tracfone Adds 4 GB Data Card for $50, 2 GB Price Reduced to $30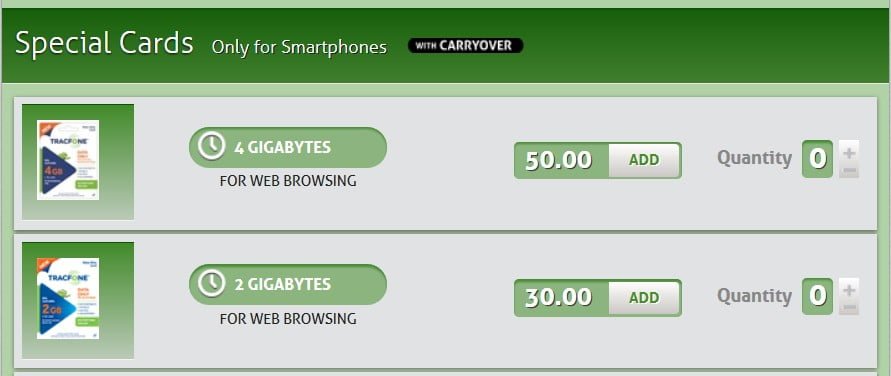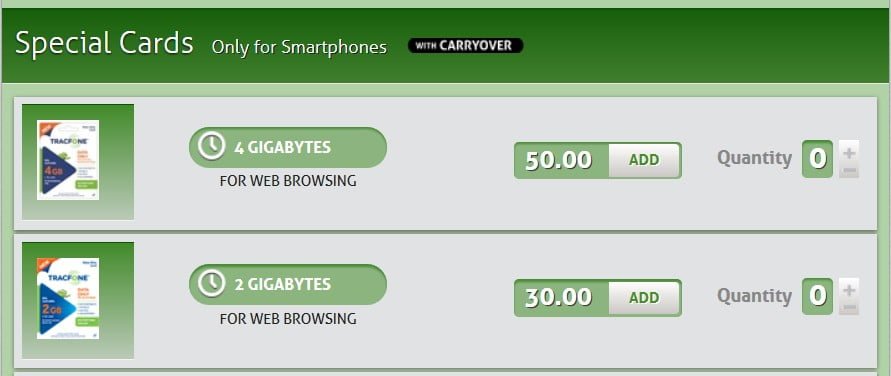 Current Tracfone users and those looking to switch over to the prepaid provider can rejoice.  The ATT and Verizon MVNO is now offering a 4 GB data add on card for $50 which averages out to $25/month for 2 GB of data.  Data rolls over from month to month as long as the account remains active.  This seems to be a better value than their 2 GB data add on card which just got its price reduced from $50 to $30.
If you check out my MVNO comparison pages, you can see Tracfone is now the cheapest option for you to get 2 GB of data if you are looking for service with an MVNO that uses either Verizon or ATT's networks.
Get a Universal SIM Activation Kit - GSM Starting at $6.99 from TracFone!
Tracfone used to be an afterthought for many, but now that they offer service through the nations two largest networks at very reasonable rates to go along with a bring your own device option, the provider is certainly worth a second look.  Please check out my previous article for an explanation of how Tracfone works with pricing information included.
Be informed of the latest deals, plans and promotions from Verizon and every one of its MVNO's when you subscribe to the Verizon weekly newsletter. No spam and you can unsubscribe at any time!
---
---