Ting Wireless Adding GSM Service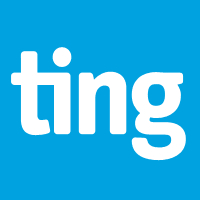 Ting Wireless recently announced that they plan on expanding service by offering plans that operate on a GSM network.  Currently Ting offers no contract cell phone plans that run on Sprint's network.  The pseudo carrier offers plans a la carte, so you only have to pay for what you want to use.  Don't want talk or text? You can sign up for data only.  Do you want to be able to just text without a need for voice or data? You can choose that as a plan as well.  The new service is set to go into effect in February of 2015 and from the looks of their coverage map, it would appear GSM based Ting will be operating as an MVNO on the T-Mobile network.
     Ting says you'll be able to manage all of your devices from within one account.  If you have both CDMA and GSM devices in your account, you can share your minutes, data and text with all your devices at no additional charge.  Ting claims this to be an industry first.  To signup for this new service all you'll have to do is pop a Ting SIM card into your GSM compatible phone.
---
---